TWO BRANDS. ONE MISSION
Become A Retailer & Help Humanity Bag The Single-Use Habit!
ChicoBag & To-Go Ware design reusable solutions to the everyday challenges of single-use waste. Our high-quality, lightweight bags, utensils, and containers help people remember to bring their own reusables wherever they go! Selling reusable products in your store is not only great for the planet, but it is also a lucrative way for you to increase overall store sales. We are here to make sure your reusable product selections will be successful in your store.
---
Interested in Ordering Direct?

You can place orders direct from ChicoBag & To-Go Ware with a $1,000 minimum order. Wholesale orders ship for free (UPS ground contiguous only) from Chico, California. Online sellers please be aware: We are not accepting new third party sellers (Amazon, Walmart, ect) for either ChicoBag or To-Go Ware. To learn more and get started fill out the form below.

---
LOOKING TO PLACE AN ORDER LESS THAN $1000?
WORK WITH ONE OF OUR WONDERFUL DISTRIBUTORS BELOW
---
For orders under $1000, we highly recommend choosing one of our partner distributors listed below. They have been carefully selected by ChicoBag and offer prompt and cost-effective delivery. We pride ourselves in selecting distributors that service our retailers well and align with our company values. We are happy to make personal introductions to any of our partners. Just ask!
---
UNITED STATES DISTRIBUTION

---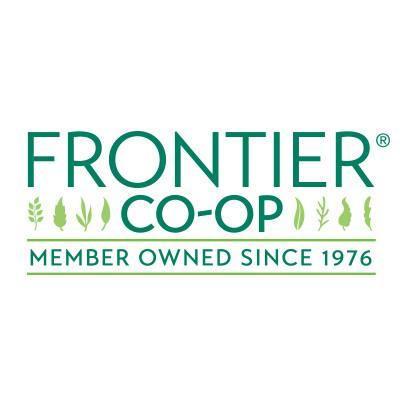 Frontier CO-OP
Frontier is a member-owned co-op, which means its customers are its owners. For a one-time fee of just $10.00, you become a lifetime member which means you will have ownership in Frontier Co-op, voting rights, their most favorable pricing on over 300 brands, and generally receive yearly patronage.
No order minimums
Products sold in eaches
Free shipping on all orders of $250 or more
Online Ordering
Access to 300 brands from a central location
The easiest way to become a member of Frontier Co-op is to visit their website and create an account online at wholesale.frontiercoop.com/membership. You can also call them directly at 1-800-669-3275 and one of their Inside Sales representatives will assist you.
One Bay Distribution
One Bay Distribution specializes in providing retailers the ability to source brands without the stress of the high minimum order quantities and free shipping thresholds that typically come with purchasing direct. Retailers choose One Bay Distribution because they provide solutions and products that allow the opportunity to grow as a retailer and their business and increase profits and enjoy:
No order minimums

Product sold in eaches

Free shipping on orders of $350 or more

Online Ordering

Same day shipping
To set up an account with One Bay Distribution and gain access to their online ordering, please visit their website https://www.obvcorp.com/dealer-app to fill out a new dealer application. You can reach them directly at (631) 522-1379 or by sending an email to info@obvcorp.com.




Fenigo, Inc.
FENIGO is your trusted source offering everything for a litter-less lunch and zero waste lifestyle in Canada. FENIGO offers a wide variety of high quality products: reusable containers, straws, water bottles, bamboo cutlery, reusable bags, lunch boxes, lunch bags & more! To-Go Ware and ChicoBag brands are available wholesale in Canada from FENIGO.
Minimum order - $150 CAN

Free shipping within Canada on wholesale orders $2,000+ CAN
To apply for a retail account with Fenigo, please visit their website https://www.fenigo.com/wholesale-application/ to fill out a new dealer application, or email wholesale@fenigo.com. You can call them directly at 519-954-7877 for quick assistance during business hours. FENIGO also provides options to customize our To-Go Ware and ChicoBag brand products with your artwork or logo, to promote your brand's commitment to bagging single-use waste.
Visit Fenigo

---
UNITED KINGDOM DISTRIBUTION
---

Whitby and Co.
Whitby and Co distributes some of the foremost international outdoor accessory brands in the UK, supplying a wide range of markets and industries, from outdoor and camping, hunting and fishing, gift, DIY, agricultural and many more. You can order both our ChicoBag and To-Go Ware brand products along with a wide range of accessories from Whitby & Co.
To apply for a retail account with Whitby & Co., please visit their website at https://www.whitbyandco.co.uk/pages/contact-us or email sales@whitbyandco.co.uk

You can also call them directly at 01539 721032 for assistance during business hours.
A & F Coporation
A&F Corporation was founded in 1977 in Japan to help more people become familiar with the Great Outdoors and cultivate wisdom and respect for nature. A&F helps everyone looking to enjoy an outdoor experience that respects nature and trains survival with wisdom, knowledge and tools is a fundamentally necessary activity of all ages.
A&F would love to help you find the perfect solutions to your needs in the Wilderness that will help you enjoy your times with care for our natural world.
Please visit http://www.aandf.co.jp/ or email info@aandf.co.jp for all To-Go Ware and ChicoBag items in their stores, available for wholesale and customization.

To purchase products online in Japan or to find a store location, please visit https://aandf.co.jp/contact/
Become a Retailer. Tell us about your store.