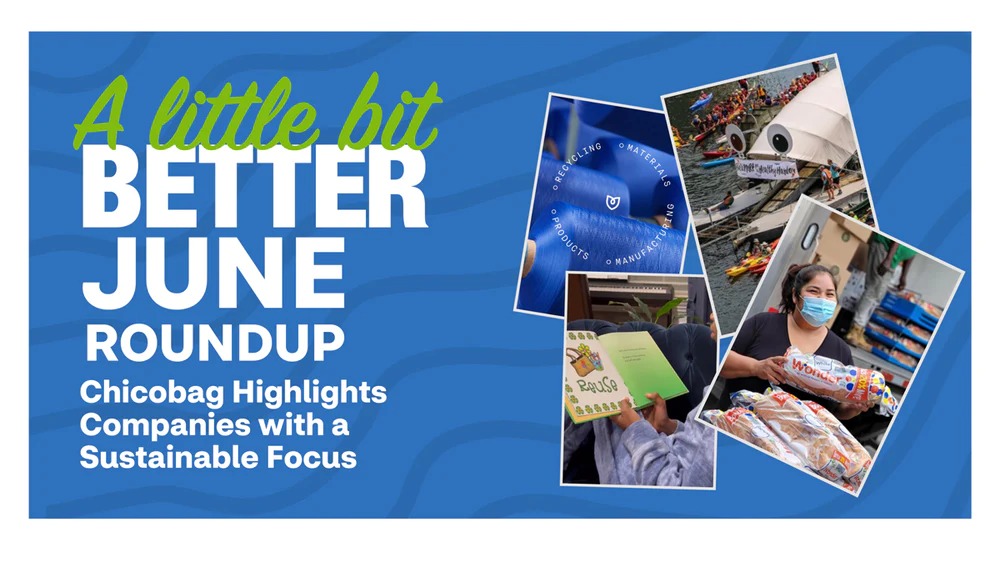 Small changes lead to big results, and we're here to celebrate people and companies taking steps to do things just a Little Bit Better.  This month, check out five companies that have taken the "Little Bit Greener" approach to a more sustainable future. 
Great stories have a personality. Consider telling a great story that provides personality. Writing a story with personality for potential clients will assist with making a relationship connection. This shows up in small quirks like word choices or phrases. Write from your point of view, not from someone else's experience.

Rothy's Shoes
To date, Rothy's shoes has created  eco-conscious footwear out of over 43 million single-use plastic water bottles. Repurposing marine plastic and water bottles, the company turns them into thread for their products. In doing so, they've made the earth a little bit greener by cleaning up coastal areas and using the waste to create beautifully-designed shoes. And Rothy's is on track to become a  zero-waste manufacturing company in 2022. It's fashion you can feel good about wearing!


Mr. Trash Wheel
Baltimore, Maryland has an eco-hero, and his name is Mr. Trash Wheel. This now-famous trash interceptor was created back in 2014 by Clearwater Mills as a way to keep garbage from flowing from the Jones Fall stream into the Chesapeake Bay and Atlantic Ocean. Looking like a googly-eyed, snail-shaped critter with a riverboat wheel on the side, Mr. Trash Wheel sits at the mouth of the stream with a couple of buoys that help corral garbage and direct it into his mouth. Once inside, the garbage is scooped up onto a conveyor belt which empties it into a dumpster. This adorable garbage gobbler has removed over 3 million pounds of trash, debris (and one ball python snake!) from the waterways. The Trash Wheel family has expanded recently to other locations in Maryland, and Mr. Trash Wheel has been joined by Professor Trash Wheel, Captain Trash Wheel, and in 2021, Gywnnda the Good Wheel of the West. We hope that he and his family continue to inspire others to use similar technology to make the planet a better place.

TuTu's Green World
Good green habits can start at an early age, and it's one of the main motivations behind the green lifestyle company called TuTu's Green World. It all began because the company's founder, Tulani Thomas, had challenges finding children's books with diverse characters and eco-friendly principles. So she wrote and published the book TuTu's Green World. Her hope was to simplify green living for even the littlest eco-enthusiasts and encourage them to share the message with others. An upcoming sequel, TuTu and the Green Crew, and a sustainable products collection are next.

Second Harvest
Have you ever heard of a "food rescue organization"? If not, a Canadian charity called  Second Harvest is trying to change that. As a "global leader on food recovery" and the largest charitable organization of their kind in the nation, their goal is to reroute food destined for waste bins and get it to Canadians who need it most. Last year alone, theyrescued more than  22.3 million pounds of nutritious, unsold food and redistributed it to over 2,000 rescue organizations. They recently teamed up with UberFreight and its Shipper Platform to bring over5.5 million pounds of foodand critical resources to areas that needed it all across Canada. Saving and distributing this food keeps it from going to waste and turning into greenhouse gases that could damage the environment.
Inspired by these companies? Tell your friends! And be sure to join the Little Bit Better crew for more inspiration and tips on how to reach your goals one small step at a time.