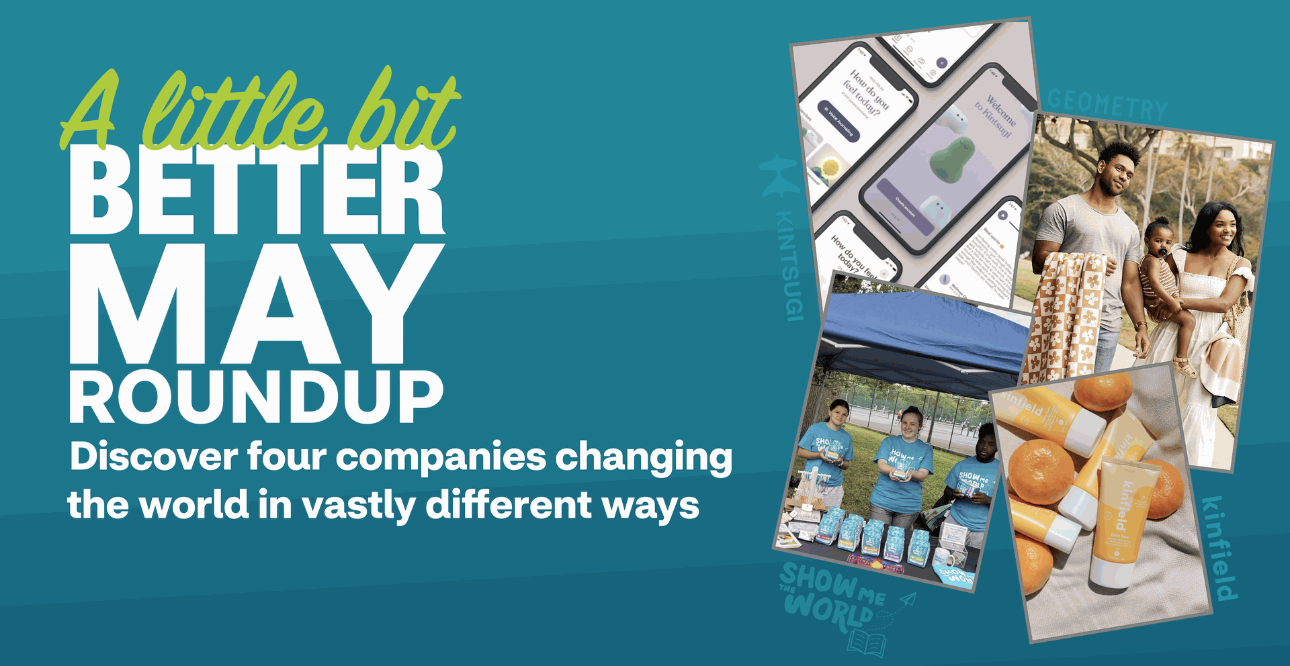 With April showers come May flowers, which just goes to show: we're never done growing. Read on for this month's roundup of four companies doing amazing things in their very own way, from greener to smarter and everything in between. This month, we encourage you to grow in your own way and do things just a #littlebitbetter in the world around you.
​

They can show you the world—if you let them. Show Me the World makes the lives of youth a #littlebitsmarter by providing under-resourced communities equal access to transformative education experiences at home and abroad. They primarily focus on STEM (science, technology, engineering, and mathematics) to enrich the lives of students through global travel and hands-on learning. They most recently took students to work and learn in Costa Rica, working and learning alongside farmers and coffee experts. For many students, it's their first time leaving the country or even stepping foot on an airplane, and these worldly experiences help to expand their worldviews to the possibilities ahead.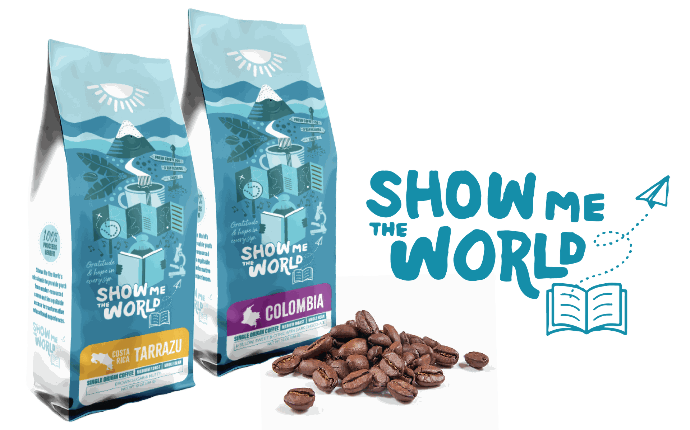 How you can contribute

When you purchase a bag of their high-quality specialty coffee, all proceeds support the life-changing experiences put together for the students. You wake up refreshed, and they wake up in Costa Rica. It's a win-win.
​

Going green doesn't always need to be rocket science; sometimes it just takes a little geometry. Geometry Towels is on a mission to redefine the kitchen towel through a line of towels made from post-consumer materials. The designs are inspired by the shapes and textures of the world around us. Each towel is made up of a different amount of plastic bottles, dependent on size: take the Geometry Tea Towel for example. It's made up of three and a half recycled bottles and saves 2.5 gallons of water when compared to regular towels! Not only do these towels do good, they perform even better: each of their towels absorbs 7 times their weight and performs a next-level clean with Geoweave fabric, requiring less chemical-enhanced product usage per clean. Who knew plastic could clean so well?!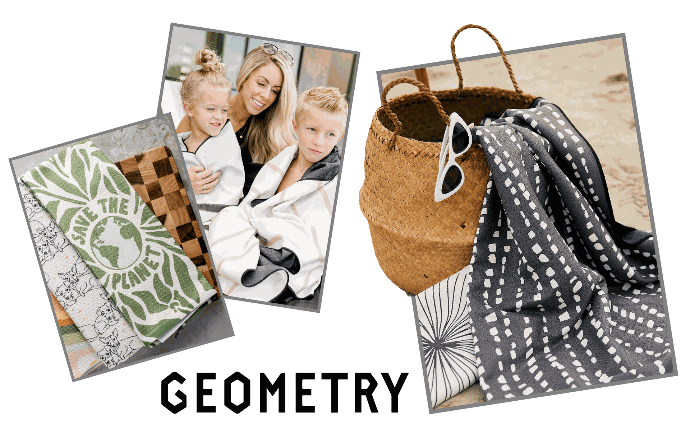 ​

Immersing in nature should feel, well, as natural as possible. That's where Kinfield comes in! What began as the Shark Tank brand behind an all-natural bug repellent has expanded into a full-blown collection of recreation-ready skincare. Their most famous product, the Golden Hour Mosquito Repellent is a plant-based mosquito repellent that uses the strongest citronella possible straight from Indonesia to keep you close to nature but far from chemicals. Sustainability is at the core of Kinfield's mission of inspiring responsible outdoor activity. They now have a proven line including face and body sunscreen, anti-itch balm, overnight creams and so much more. Their vegan, plastic-neutral, Leaping-Bunny-certified collection gives back to 1% For The Planet, and includes a certified reef-safe sunscreen line. Grab what you need and get out there!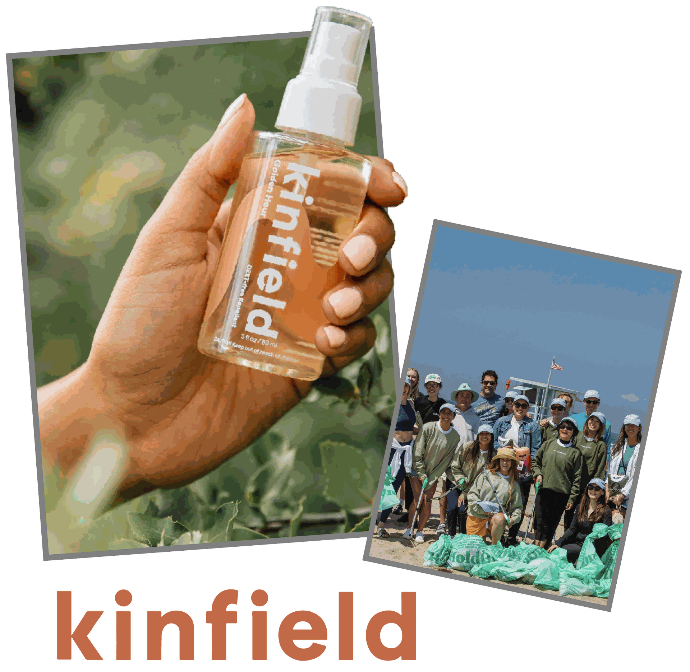 Doing It For Earth Day

Kinfield celebrated Earth Month in April 2023 by organizing community beach, park, and trail cleanups all month long across the U.S! They're all about organizing outdoor events everywhere they can, and they're all ears to hear what their community wants to do—you can submit upcoming outdoor event ideas on their website!
​

A software engineer and a machine learning scientist: two special women are joining forces to pioneer the sphere of mental health. Kintsugi Health is creating a voice biomarker software that uses AI-generated voice technology to help identify at-risk patients who otherwise wouldn't seek the mental health they need. Kintsugi's program will work with leading healthcare providers by integrating into call centers and telehealth systems to detect depression or anxiety through biomarkers in patient's speech, speeding up proper care and saving lives. It's not what is said, it's how it's said, and their upcoming software is the perfect example of how AI can better our lives.

Where they're at

While doctor's offices await the release of their leading voice software, download the Kintsugi Health app! Journal, practice mindfulness, or connect with the community for a sense of comfort right at your fingertips.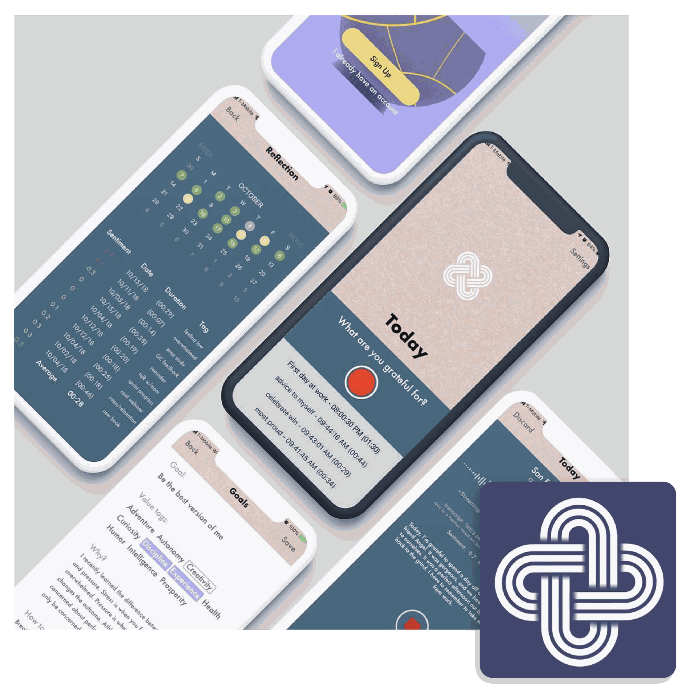 Who's Doing it a #littlebitbetter? Got a venture of your own? 
Tag us, email us, or DM us—you may just be featured!