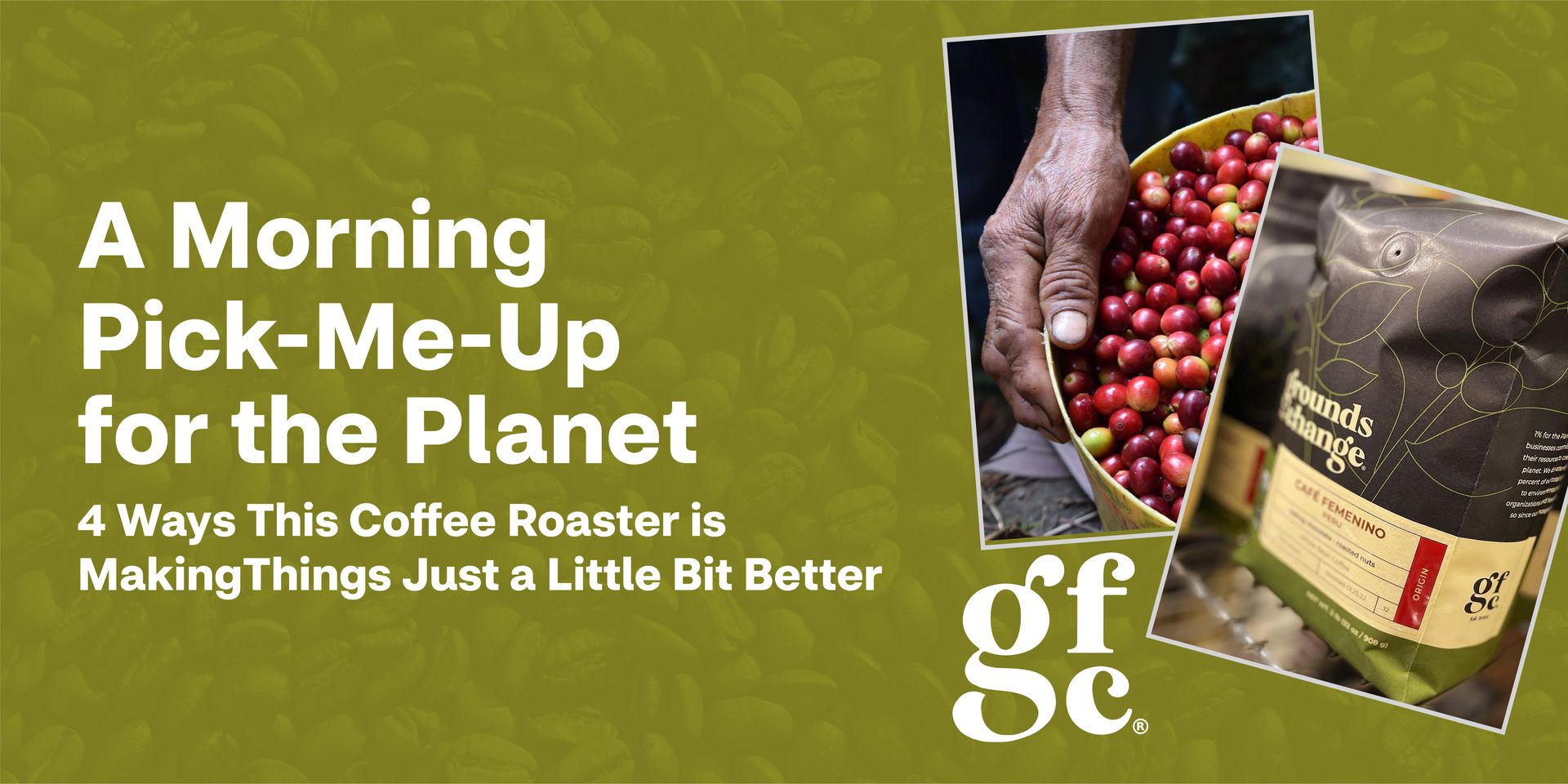 Introducing Grounds for Change, a roaster making everything just a little bit better from beans to bags.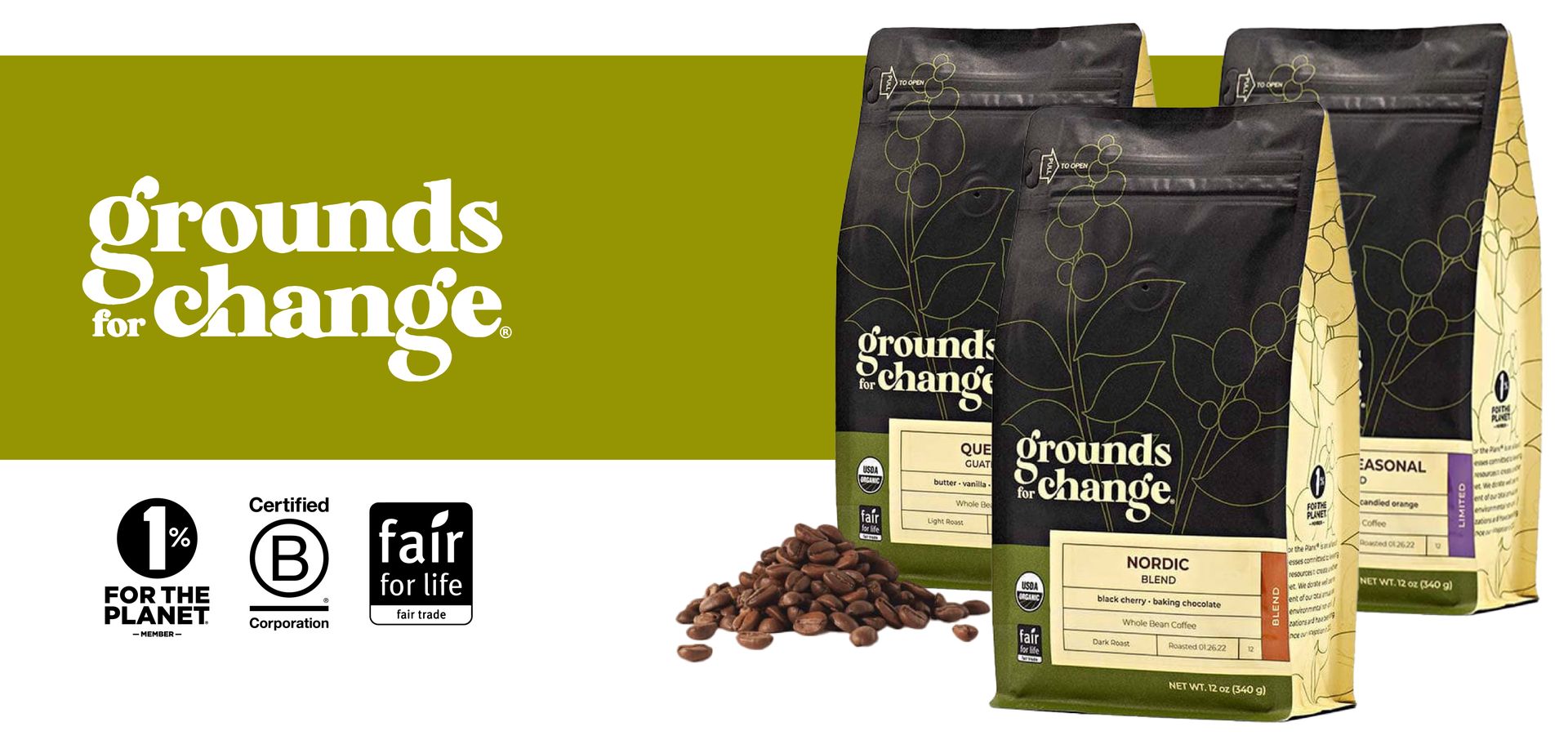 Who Is Grounds for Change?
Family-owned and planet-friendly, Grounds for Change opened in 2003 on the Kitsap Peninsula west of downtown Seattle. They roast delicious, organic coffee from single origins to coffee blends in small batches to ensure the freshness—and fairness—of every cup. All of their coffee is Fair for Life Fair Trade certified, as well as organically certified by the Organic Processor Standards enforced by the USDA and Washington State Department of Agriculture. It doesn't stop there: they offset 100% of their carbon emissions, operate off of 100% renewable energy, and purchase 100% recycled material from the coffee packaging down to office materials. Plus, they're a fellow B Corp member!
We're breaking down four of the major ways this company is making things a #littlebitbetter. We're highlighting Grounds for Change today in particular to share inspiration on how there are many different approaches a company can take to make small changes—there's no one right way to do a little bit better!
Straight from the Source Meets Seattle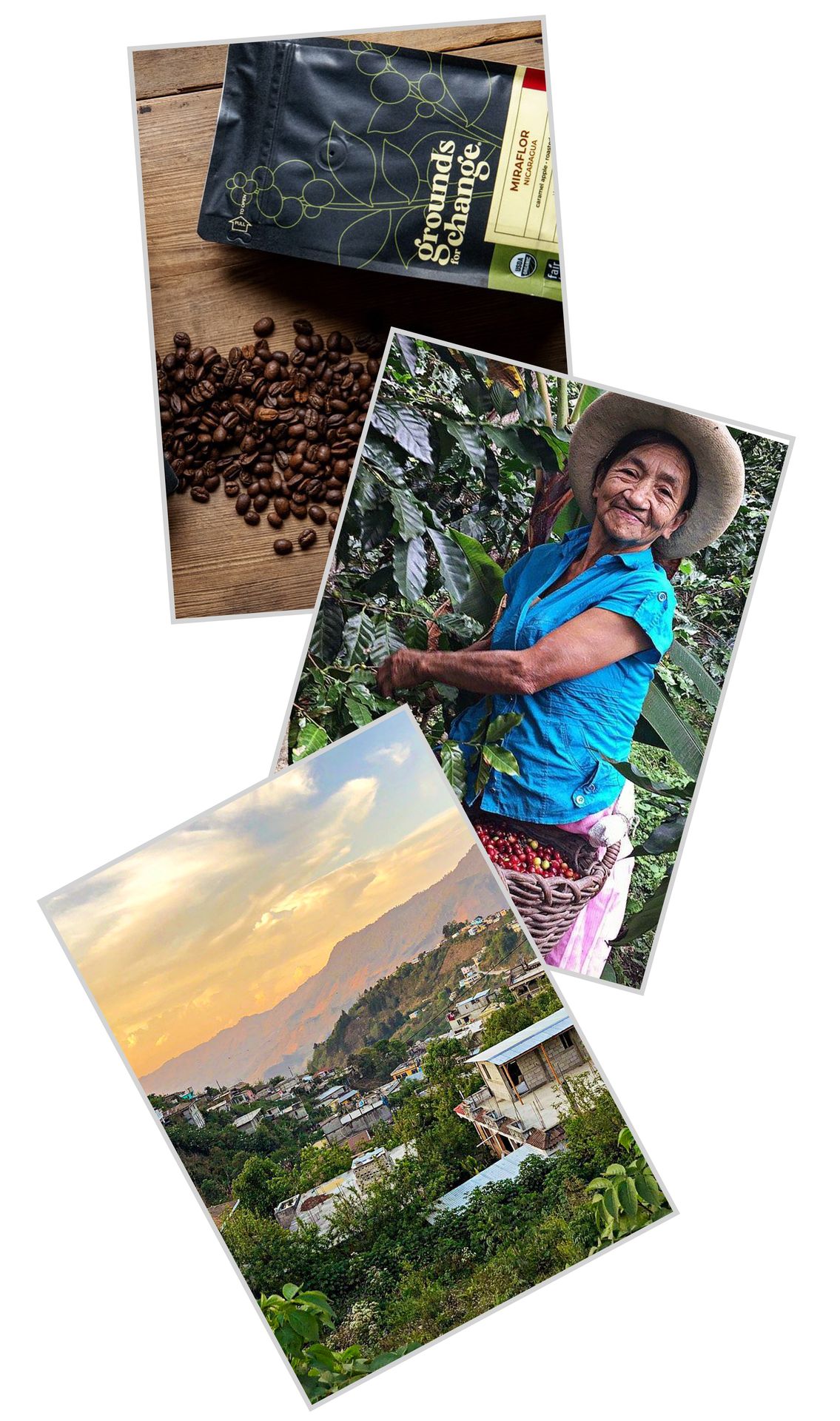 Action #1: Fair Trade and High-Quality Standards
When it comes to beans, Grounds for Change means business. They exclusively roast fair trade coffee, meaning they prioritize equity, communication, and trust in all partner relationships, leading to sustainable development and better trading conditions. Grounds for Change is determined to work with the same groups each year to ensure these growing cooperatives have predictable, sustainable sales volumes. They ensure each producer has a Fairtrade Labeling Organization Certificate and meets their top-tier quality standards, which they assess with each purchase. Grounds for Change strives for a close relationship with their fair-trade cooperatives as well as promoting them among customers.
Action #2: Partnering With a Purpose
It doesn't stop with their highly-sustainable roasting and sourcing processes. Grounds for Change also partners with different nonprofits by donating a portion of sales from select blends straight to organizations! Grab a bag of the Rainforest Trust Blend, a bold, full-bodied coffee with notes of dark fruit and cocoa. As you sip through the in-depth flavors, bask in the fact that a portion of your purchase is going directly to Rainforest Trust Foundation, protecting rainforests and endangered species.
Action #3: Fully Offsetting Carbon Emissions
The standards Grounds for Change has established across their business sets them apart from other roasters in more ways than one. They have a strict policy of offsetting 100% of the global warming emissions resulting from their coffee process. This made them the first U.S. coffee roaster to earn the CarbonFree Certified Product label, achieved through a rigorous certification process proving the ways in which they compensate for their carbon footprint.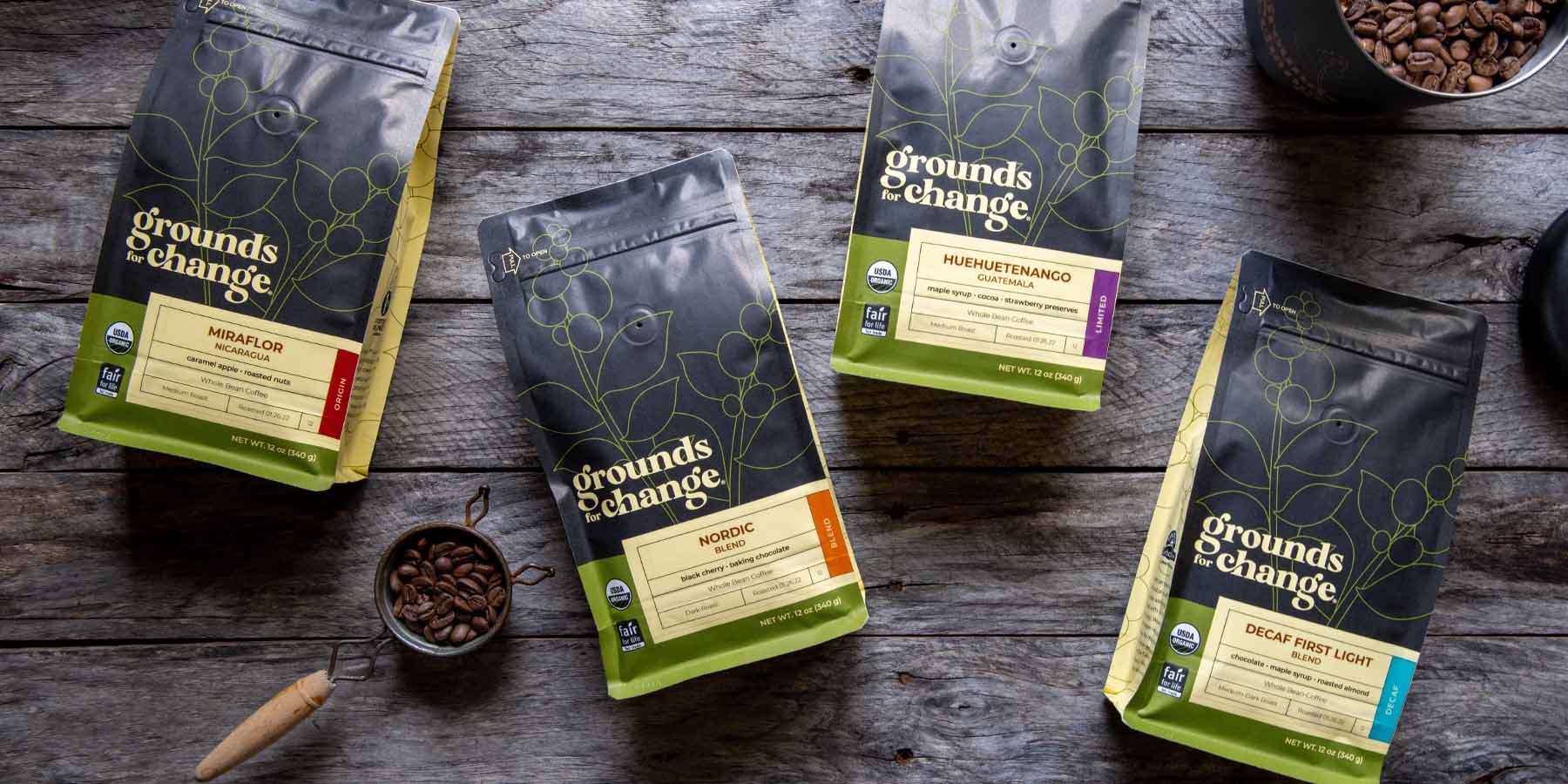 Action #4: Using 100% Recycled Materials and 100% Renewable Energy
In addition to their impressive global warming efforts, Grounds for Change uses 100% recycled materials and 100% renewable energy in every area of business. They purchase and print on paper made from 100% recycled content as well as donate all empty burlap coffee bags, coffee chaff, and freight pallets to be recycled by other local farmers or businesses. From production to the palm of your hand, it's all reused, reduced, or recycled.
Where Do You See Yourself?
Clearly, Grounds for Change isn't your average cup of joe. While they've truly gone above and beyond to be a little bit better in each area of their business, they have taken many small steps to get there, which happens in due time. We hope their focus on going completely green inspires you to take one small step in one of these directions—which one suits you or your business best? 
Tell us in the comments or send us an email to littlebitbetter@chicobag.com.