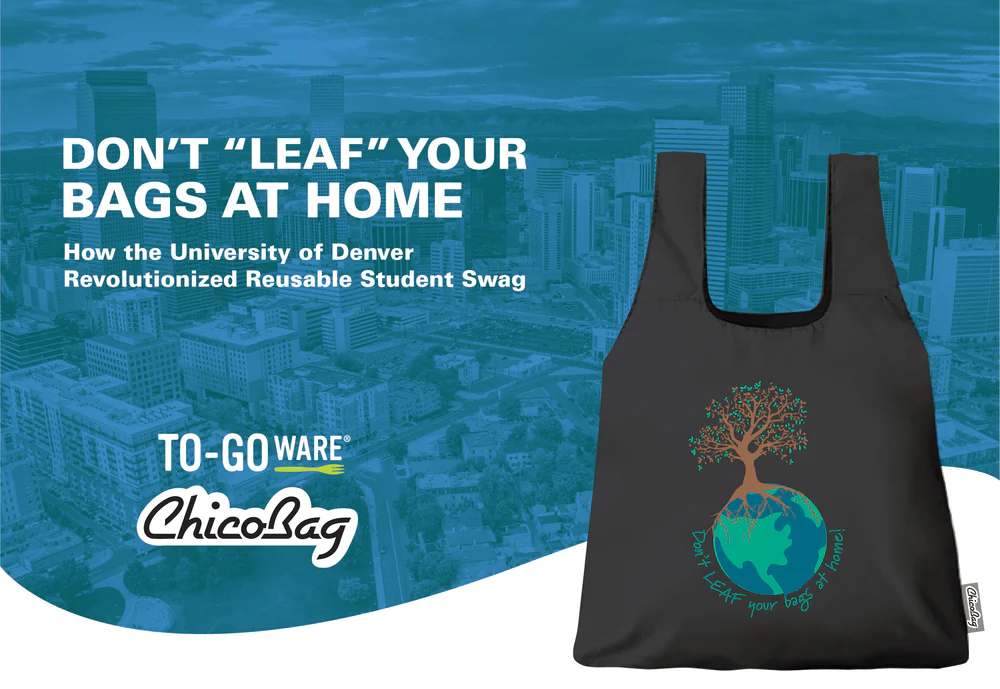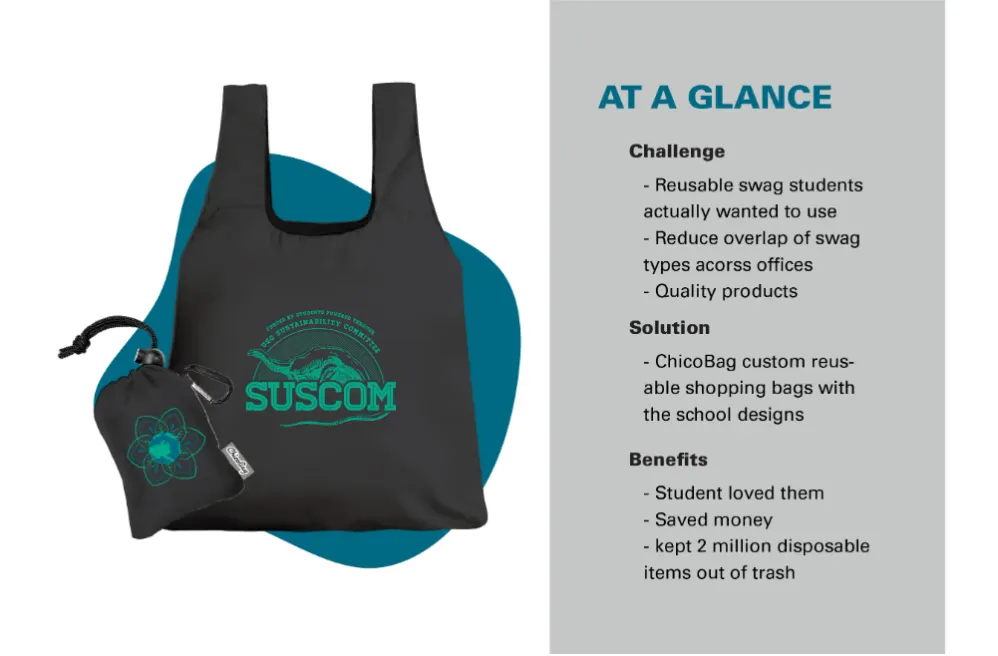 THE CHALLENGE
At the University of Denver, student interns at the Center for Sustainability spend hours each week sorting waste, planting community gardens, renting out outdoor sports gear, managing a food pantry, operating a thrift store, and performing home energy audits for off-campus students. 
Their goal? A more eco-friendly college environment and tools for post-graduation sustainable living. And yet, like many other campus offices, their yearly back-to-school orientation tables each fall were plagued by disposable or unwanted school swag that was decidedly unsustainable. 
Even when they switched to fancy reusable water bottles, students complained they'd received five other water bottles that week.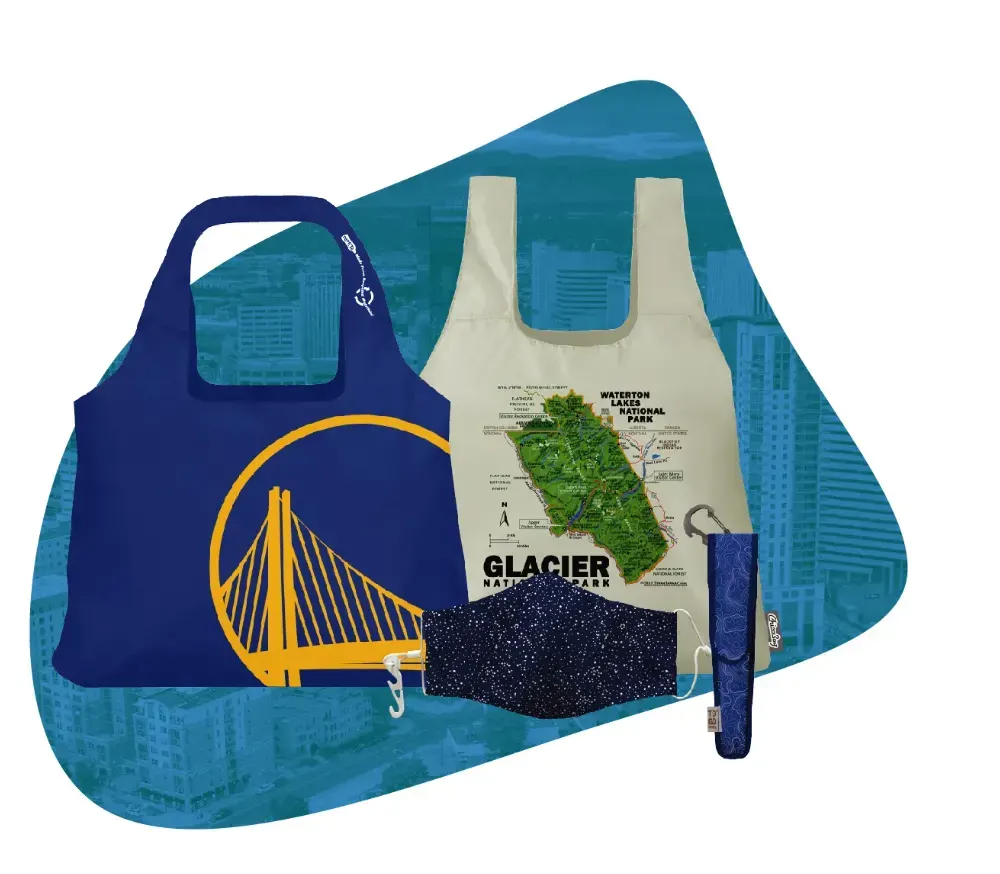 Emily Schosid, Program Coordinator for the Center for Sustainability, was tired of seeing school swag end up in the donation piles for the thrift store each year. She realized they needed a better game plan. "Let's think critically about the things we give to students and how they'll use them," she suggested. Her criteria for student swag:

"If we can get these things under control, we can reduce the money our offices are spending, increase partnerships, and decrease trash."
THE SOLUTION
Wanting to consolidate purchases and eliminate duplicates among offices, Emily and the Orientation office had a chat. They quickly identified the perfect solution: custom reusable shopping bags! At the beginning of each year, students would check in at orientation and pick up all sorts of information from various booths, stuffing it into a plastic bag.

As a long-time ChicoBag fan, Emily knew where to turn for eco-friendly bags students would enjoy.

A quick call to the sales team ensured a switch to ChicoBag products would mean swag that met her criteria:
Useful product: One ChicoBag can hold up to 25 pounds of books, groceries, dirty laundry, and other college necessities.
High quality: ChicoBag reusable shopping bags are durable and last for years, and the attached pouch adds extra points for stuffing in small spaces like backpacks.
The only one on campus: No other offices on campus offered reusable bags, meaning students weren't overburdened with too many bags and only received items useful for what they needed.
Fun:In 2018, the university ordered 2000 custom, reusable ChicoBag shopping bags with the slogan: "Grab life by the handle bars." The next year, they ordered 2000 more printed with "Don't 'leaf' your bags at home."