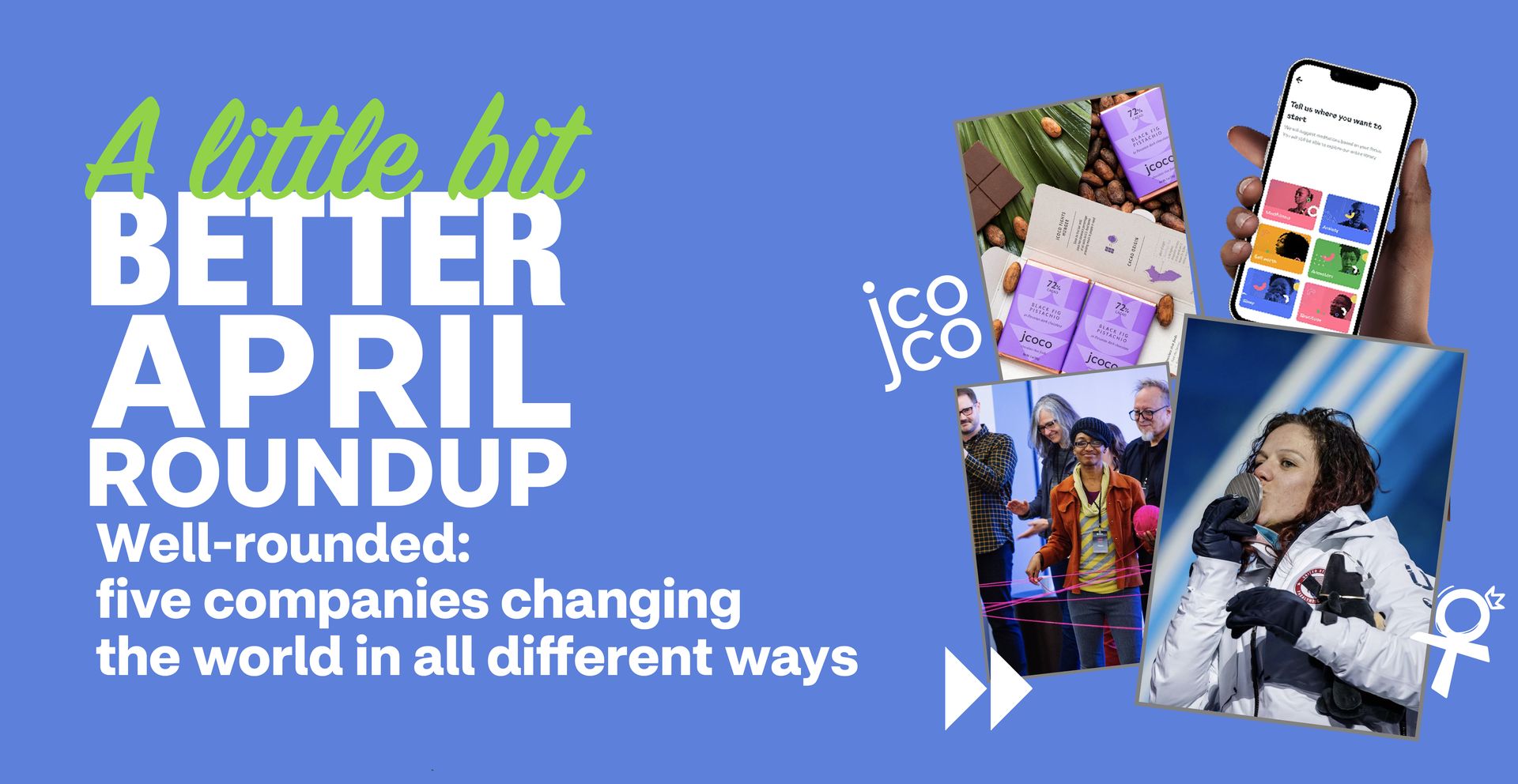 We're all about taking steps towards making this world just a #littlebitbetter, in any way possible. 
This month, we're recognizing four companies making a change, but all in completely different ways: 
calmer, stronger, more awesome, sweeter.
Liberate
Every day, we should have a calm, distraction-free moment to ourselves. Thankfully, there's an app for that. Liberate is a subscription-based meditation app designed as a safe space specifically for the Black community, focusing on areas like internalized racism, microaggressions, and cultural experiences commonly experienced. Their goal for the future is to help those in the black community feel a sense of joy and possibility and believe beginning that journey starts with a calming, healing approach to mental health. Their content includes practices and talks from 40+ BIPOC teachers with diverse backgrounds, approaches, and perspectives. Currently, they have over 50,000 users using their app to reduce anxiety, stress, and improve sleep quality!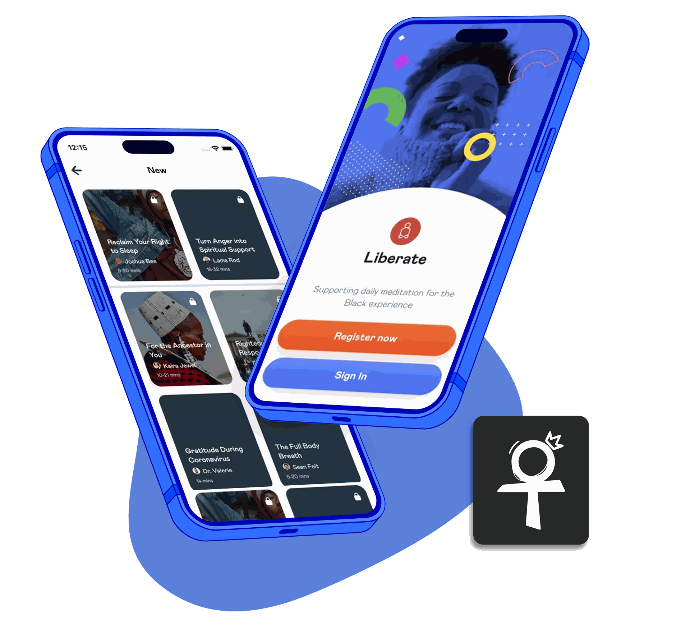 A helping hand

They've created the Liberate Fund to collect donations to offer their services at reduced costs to individuals, non-profit organizations, and first responders. Think of it as a pay-it-forward to someone in need!

Brittany Coury



For professional paralympic snowboarder Brittany Coury, there's virtually snowthing that could keep her away from shredding on the slopes. Coury suffered a life-changing injury on the mountain in 2003, resulting in nine operations, eventually leading to her choice to amputate her leg below the knee. She went on to win silver in banked slalom at the 2018 PyeongChang Paralympics, and made an inspiring shift in 2020, where she put her nursing degree to the highest use, aiding the COVID-19 crisis as a frontline Registered Nurse.
What she's up to



Coury most recently competed in the Paralympic Games for Team USA in March 2022, where she placed 5th. In between training, she continues to work as an RN and works to inspire young paralympic athletes around the world through panel discussions, interviews, and social media. "For me," she said, "there's a sense of pride being able to narrate what a disability is...I'm the only one who sets limitations."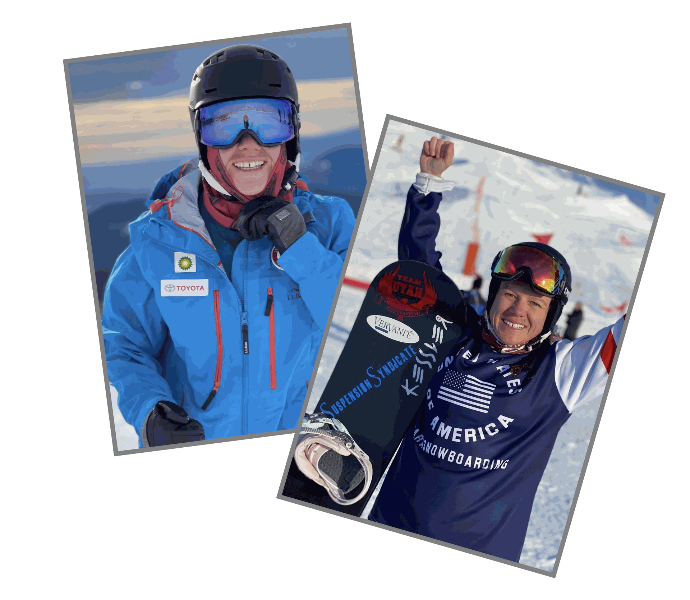 There's few things more awesome in this world than just being all-around awesome. Which is why admittedly, we're kind of in awe of The Awesome Foundation. They're a worldwide community devoted to putting a little bit of awesome in the universe through granting $1000 grants towards projects, creators, and ideas making the world a little bit better. They hold 84 chapters across 14 countries run by volunteers that organize, launch, and run their chapters. So far, they've donated almost six million dollars across almost 6,000 projects! No strings attached, no stakes claimed—they're simply around to assist and encourage the ideas you so dearly want to execute. Simply tell them about the project, a little about yourself and where the money will be going, and cross your fingers for a little love coming your way.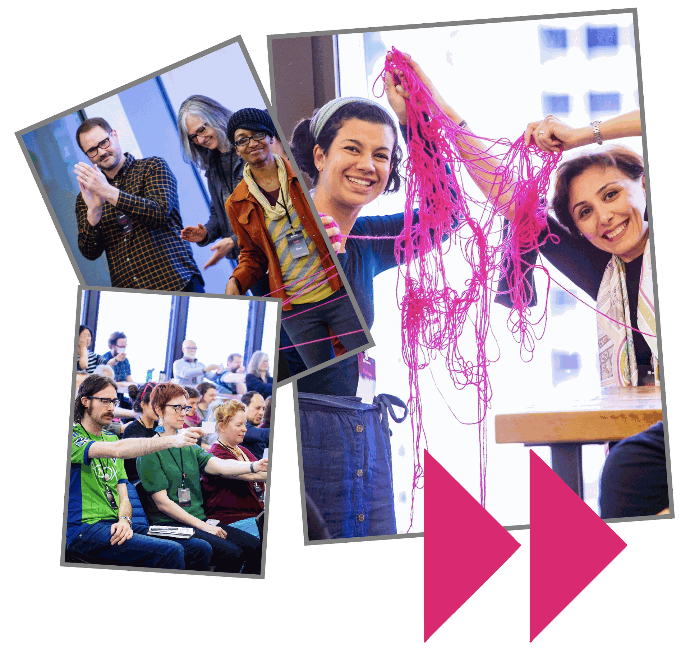 Where they're making impact

You can find The Awesome Foundation flourishing and growing at every turn—especially at the Little Detroit Community Garden in Michigan. Their grant helped build a space for their community, encouraging visitors to plant flowers, veggies and fruits or kick back and relax in the butterfly gazebo garden. Safe to say, they've helped to make the community just a little bit more awesome.

JCoCo
Women-owned and wickedly delicious, JCoCo creates high-quality chocolates to transcend your usual expectations. Initially launched as Seattle Chocolates in 2012, founder Jean Thompson created JCoCo as a sister company with the goal of giving back. For every bar sold, the company donates 10% of net profits to organizations like Northwest Harvest, working to fight food insecurity. So far, they've donated more than 3.7 million servings to organizations working to combat hunger. That's not all—they directly source sustainable cacao from ethical farms in Peru, where cacao is believed to have originated. By cutting out the middleman and working directly with their Lima-based chocolatiers and farmers, they're able to ensure fair wages and ultimately improve life and farm quality.

They're doing a Choco-LOT
In September 2021, the company released a brand new chocolate bar called the Hunger Action Bar. This limited-edition pack is still available, donating three meals to someone in need with every purchase. They're still donating that 10%, as well—this one's just a bonus.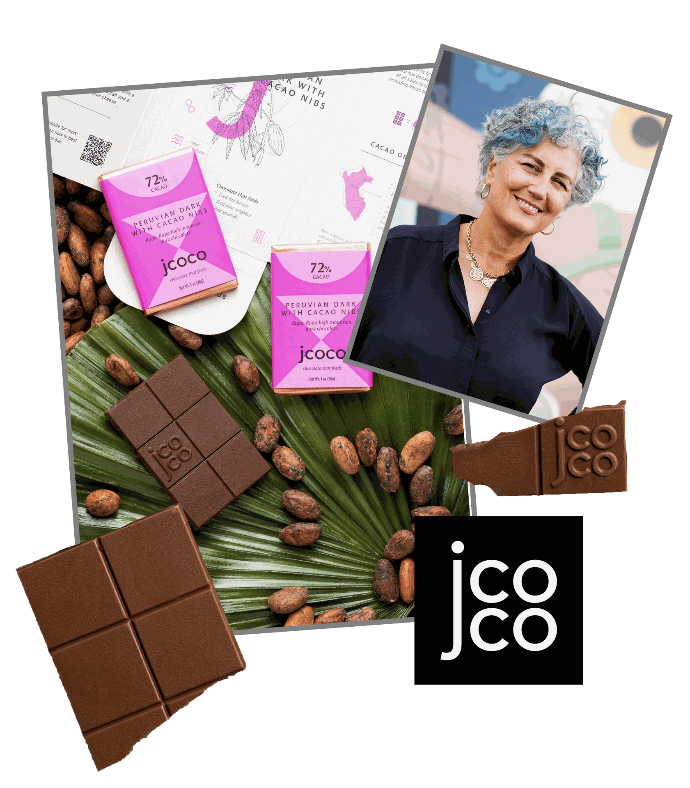 Ready for more?
Tag us, email us, or DM us with a story of your own—you may just be featured!