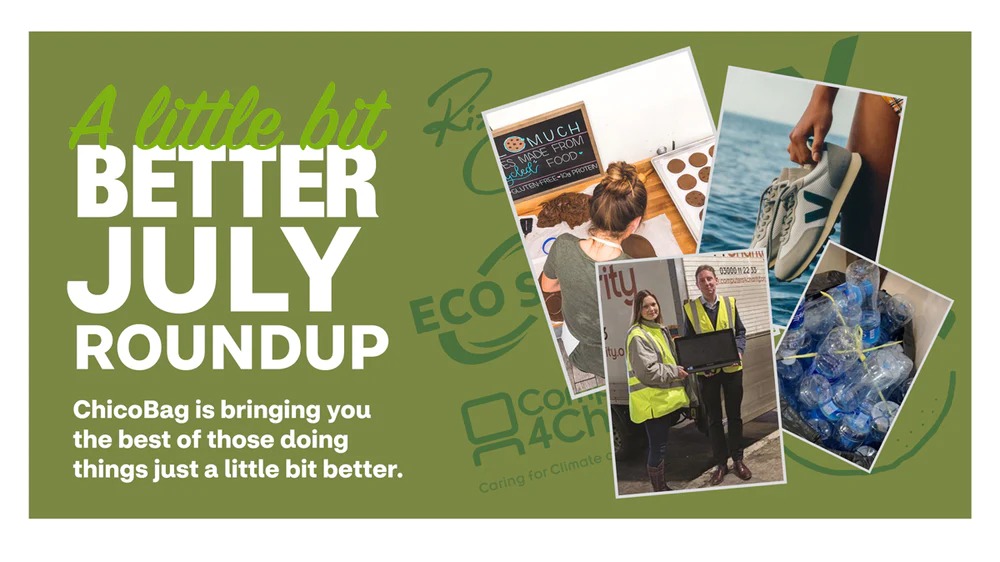 A little bit goes a long way, and we've rounded up a few companies doing all sorts of good from all over the world, working to make where we live a Little Bit Better. Discover five companies working towards a better world through mental health, education, and sustainability-focused businesses.

Cookie cravings just got a little bit sweeter.  Soul Much Foods is a San Diego-based sustainable snack food company cooking up delicious vegan, gluten-free upcycled protein snacks from  leftover restaurant food waste. Enraged by the amount of rice that would be thrown away by the kitchen after a serving shift as restaurant workers, they knew something had to change. Soul Much is best known for their guilt-free chocolate chip cookies, but has since created inventive twists on classics like the red velvet beet cookie, made from upcycled organic beet pulp otherwise thrown away from smoothie establishments. So far, their efforts have rescued 40,000 pounds of food waste since launching in 2017.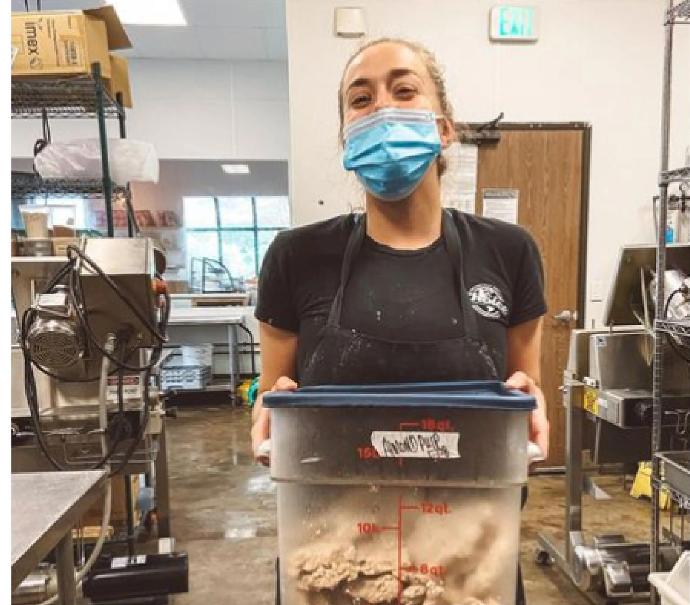 Jump for (almond) joy:  In early 2022, Soul Much branched out into the world of non-dairy milk byproducts, almond milk specifically! They partnered with like-minded Choice Juicery in Carlsbad, California to rescue all of their almond pulp, a result of processing almond milk typically otherwise disposed of. This pulp will be upcycled into their new delicious clusters of Vanilla Maple Munch Granola, a healthy yogurt topping or snack by the handful you can feel good about!


Veja creates (and gets) their kicks through making sneakers using only the mostecological materials and ethical suppliers possible. This French fashion brand sources materials and upcycled fabrics otherwise typically discarded. Though the cost of creating these specialty shoes costs anything from five to seven times what it would to make a typical sneaker, they are proud of their socially responsible brand, one which they feel serves as a symbol for thiseco-conscious generation. Furthering their recycling initiative, they launched a shoe repair projectin June 2020 where old shoes could be sent to be cleaned and repaired. In five months, their  Darwin location in Bordeaux, France repaired about 1,000 pairs. They have since opened a second location in Paris, continuing to refurbish old shoes to reduce the need for trashing old sneakers due to standard wear and tear.
Runway meets recyclable: Veja just launched a collaboration this month with Mansur Gavriel, a high-fashionluxury handbag and shoe brand offering beautifully-crafted leather goods. Pairing up with this brand specializing in iconic hues, the two have created four monochromatic shoe colors of Veja's beloved Campo style sneaker. These sustainable, eye-catching shoes will be available for shipping worldwide April 21st, 2022.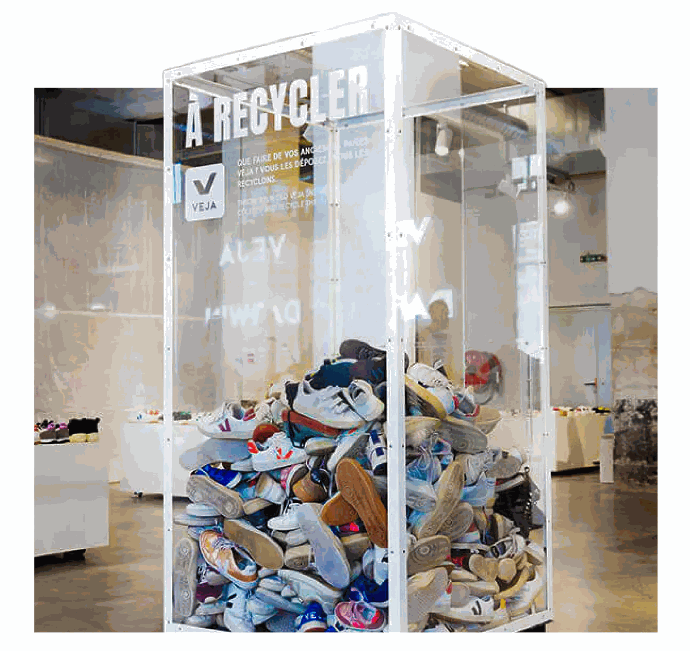 24 year-old Fatemah Alzelzela, a native to Kuwait, foundedEco Star, a nonprofit recycling initiative that trades people's trash and rewards them with treasure in the form of trees. Despite Kuwait's restrictions on collecting waste, curfews implemented by the COVID-19 pandemic and general feelings of contempt based on her gender and age, electrical engineering student Alzelzela was determined to make her country just a little bit better. Eco Star takes waste from homes, schools and businesses in Kuwait to be recycled, and in exchange those that participate are given shrubs and trees from a partnering large nursery. Kuwait produces more than 3 pounds of waste per person per day,and since launching in 2019 Eco Star has recycled over three-and-a-half tons of plastic, 10 tons of paper and 120 tons of metal. In a country where 90 percent of waste was going to landfills, Eco Star is playing a huge role inleading Kuwait's conservation efforts.
Way to be a #Littlebitgreener:  Despite the challenges, Alzelzela has earned herself an extremely honorable recognition in 2020, named one of just seven UN Environmental Program's "Young Champions of the Earth," and continues to lead through her direct impact as well as inspire through Eco Star's growing social media presence.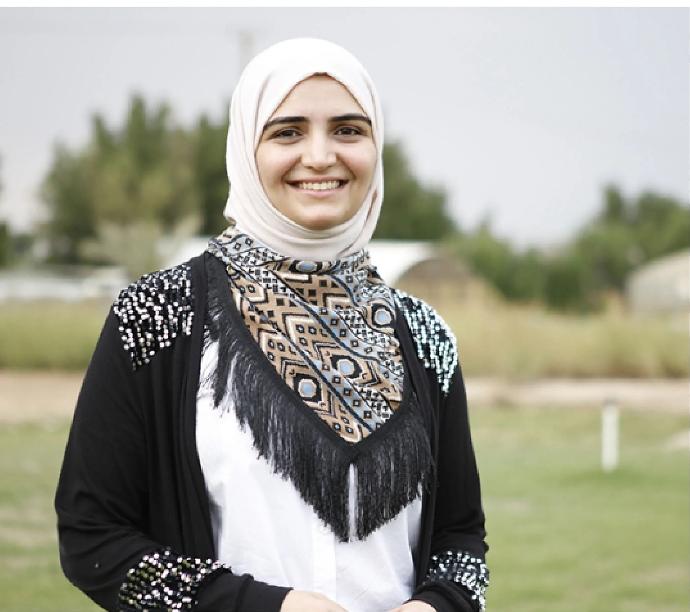 Working to combat the digital divide,Computers 4 Charity began as an internal project with Microsoft and has since become a leading nonprofit in the world of technology charity. They meticulously refurbish and  data wipe every piece to ensure it's ready to take on a second life. They donate this unwanted equipment to many in need, includingchildren, hospice patients, bereaved children, the homeless, and many more. In the last year, donations have totaled over 100,000 pounds of IT equipment, more than $100,000 worth of refurbished laptops to charity, and provided jobs for their rapidly expanding team, giving many the opportunity to grow or jumpstart a new career.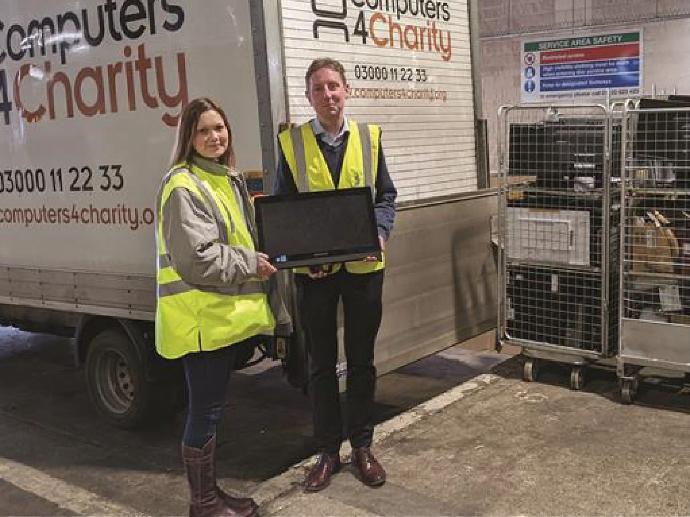 What they're up to now:  In March 2022, Computers 4 Charity made a large donation to YMCA Thames Gateway in East London, launching an inclusive safe place for residents in need of tools to aid them in finding housing, jobs or education opportunities. What you may think is only one computer can be the first step towards making someone's life just a little bit better.


Beauty is more than swim-deep at Riz Boardshorts, a swimwear brand that creates premium boardshorts from recycled materials derived from recycled plastic bottles. They hold the belief that waste is a design flaw – one that they successfully avoid by creating beautiful designs on materials that carry the least environmental impact possible. In addition to their sustainable approach to materials, they work with a small collective of artists to create one-of-a-kind prints that both inspire and influence.
Get involved:  They even offer a 'Rizcycling' program, where customers can send back their worn-out boardshorts to be upcycled for a future pair, getting 25% off future orders as an incentive!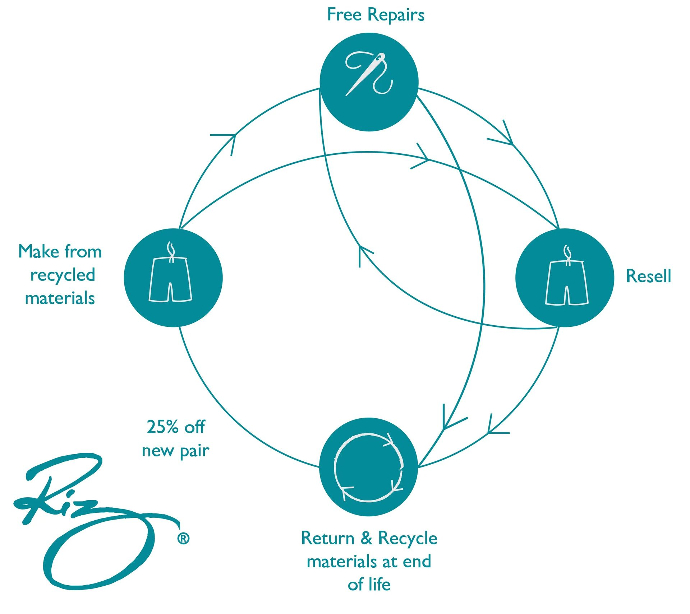 Feeling a Little Bit Better?   We sure are – and we feel even better knowing these companies are continuing to work towards a better planet every day. Share these businesses with friends, share with family: the more of us there are taking small strides, the further we go.