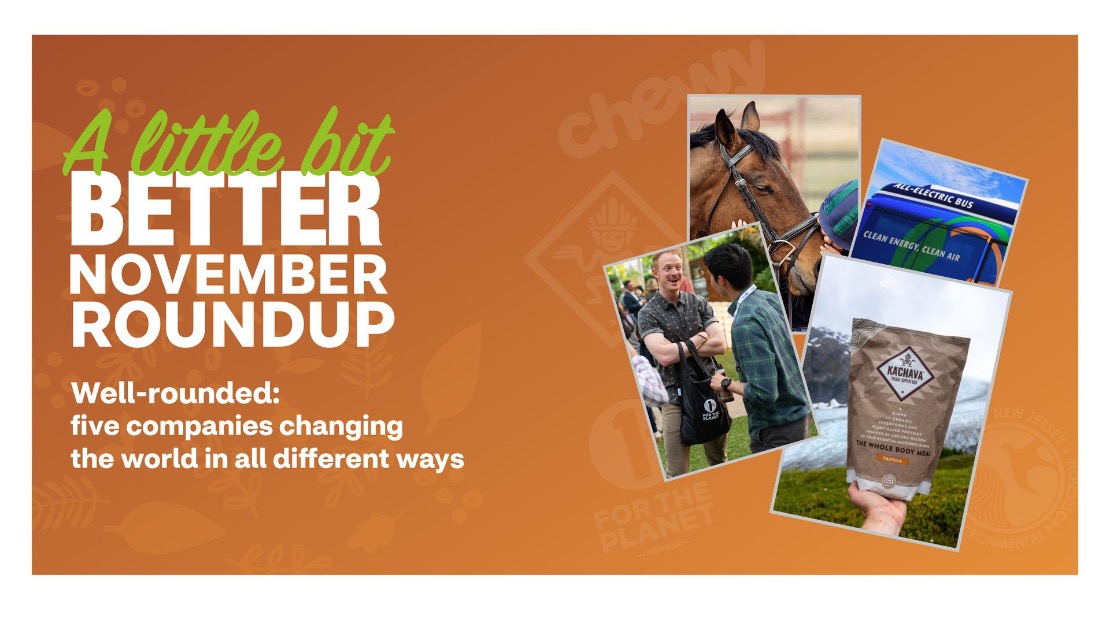 We're all about taking steps towards making this world just a #littlebitbetter, in any way possible. This month, we're recognizing four companies that are making a change, but all in completely different ways: better, greener, kinder, stronger, and calmer.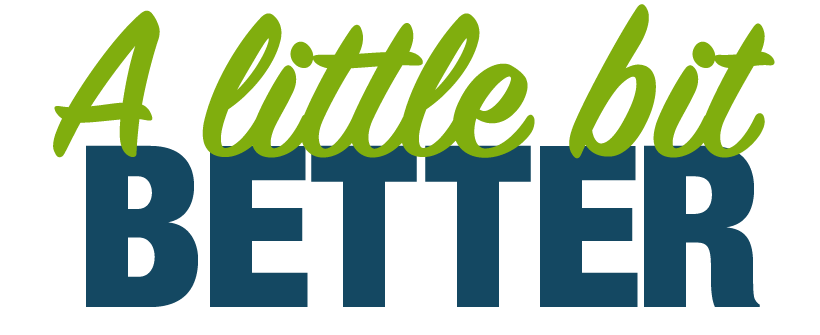 1% for the Planet x Chicobag
In 2020, Chicobag became a member of 1% for the Planet, an organization that donates to environmental nonprofits using funds from businesses who have pledged 1% of their sales from products. As part of our donations back in 2020, we manufactured custom dye-sublimated bags for 1% for the Planet. Due to the uncertainties of the world at the time, the bags stayed packed up and unused. Fast forward to today, and the bags are living their best lives: in the hands of 1% for the Planet, joining them at a variety of events over the next few months! We're excited to see this partnership come to life and hope the appearance of these bags promotes environmental awareness and kicking the single-use habit.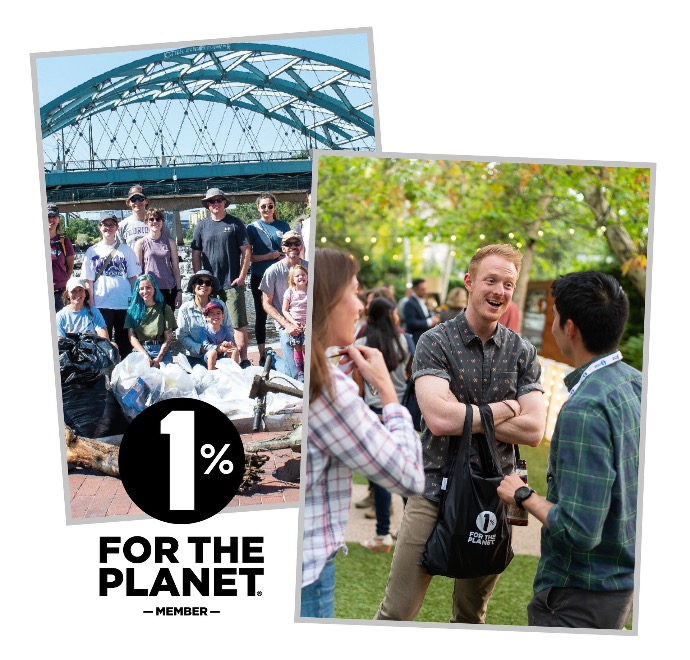 Exciting Plans:

We are thrilled to announce 1% for the Planet used ChicoBag products at their regional sessions and events this summer 2022, with confirmed appearances at Jack Johnson concerts happening in Hartford, Connecticut and Berkeley, California! #bananapancakes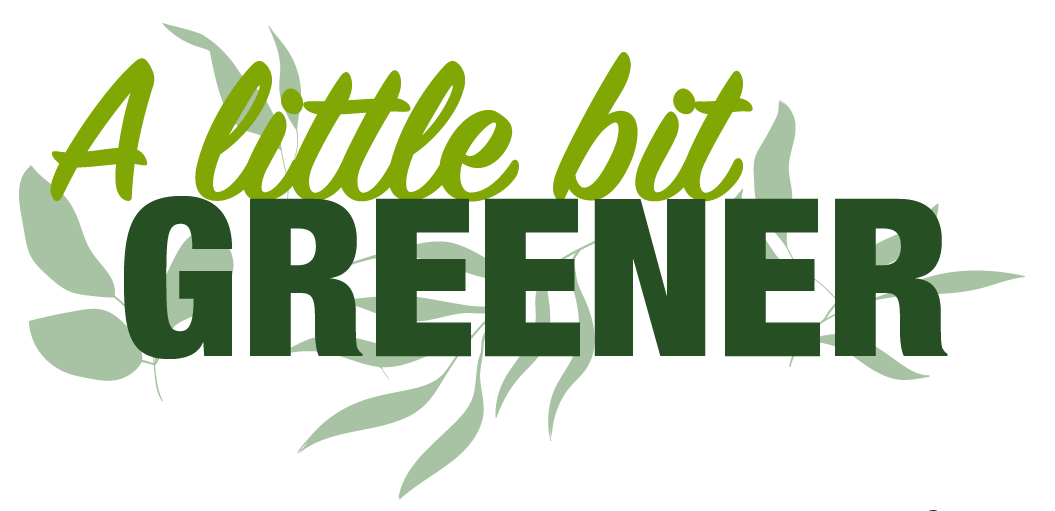 New Jersey Department of Environmental Protection
If there's one thing we're ready to get past, it's plastic! Reusable is our middle name, and we're excited to celebrate the decision of the New Jersey Department of Environmental Protection to ban single-use plastic bags or polystyrene foam food service products at establishments in New Jersey. This new law went into effect on May 4, 2022, and only allows grocery stores larger than 2500 square feet to provide or sell reusable carryout bags. The restaurant world is ready, too: plastic straws may be provided only upon the request of the customer, which went into effect on November 4, 2021.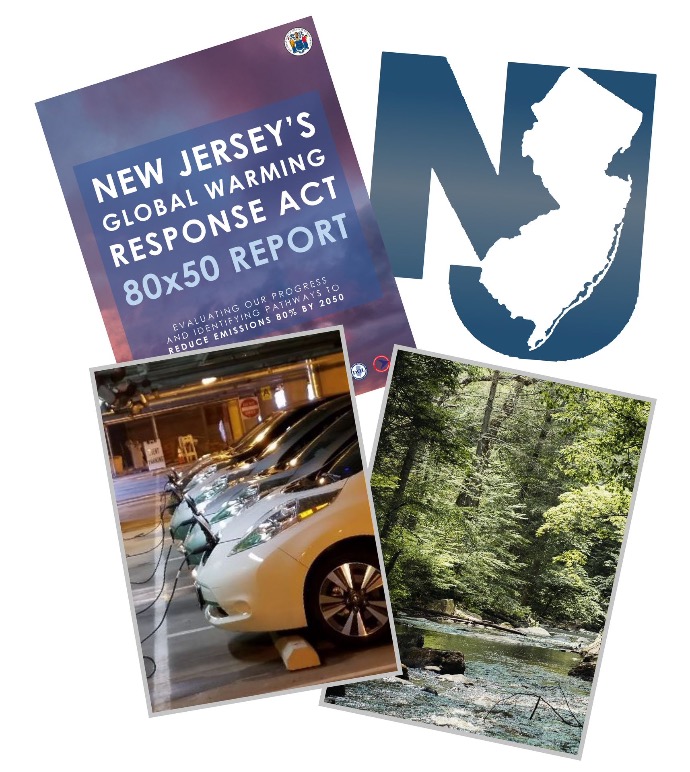 Chewy
For many of us, our pets are the center of our universe. Chewy is on a mission to be the most trusted, convenient one-stop-shop for fur-baby parents everywhere—but they aren't stopping at having just a good product reputation. Happy customers are their number one priority, and they've got the viral stories to prove it. In June 2022, one happy customer tweeted  her dog had passed and reached out to Chewy in hopes of returning the product. Instead of a return, Chewy customer service issued a full refund, sent her flowers and a note, and offered the go-ahead to donate the food to a shelter. Customers echoing similar stories of kindness flocked to the viral tweet. Turns out, Chewy sends out approximately 1,000 of these customized pet paintings every week . Chewy is going above and beyond to be a little bit kinder.

Chew on this:

  In light of Pride month, Chewy partnered with Nature Heals, a nonprofit organization providing nature-based equine psychotherapy therapies to those who wouldn't otherwise be able to afford it. They strongly focus on their LGBTQ+ group with a goal of providing a safe space for everyone regardless of how they identify. Much like therapy dogs and service dogs help their humans, research has shown that a horse's presence can be calming and reassuring to people living with trauma, anxiety, and depression, reducing levels of the stress-related hormone cortisol.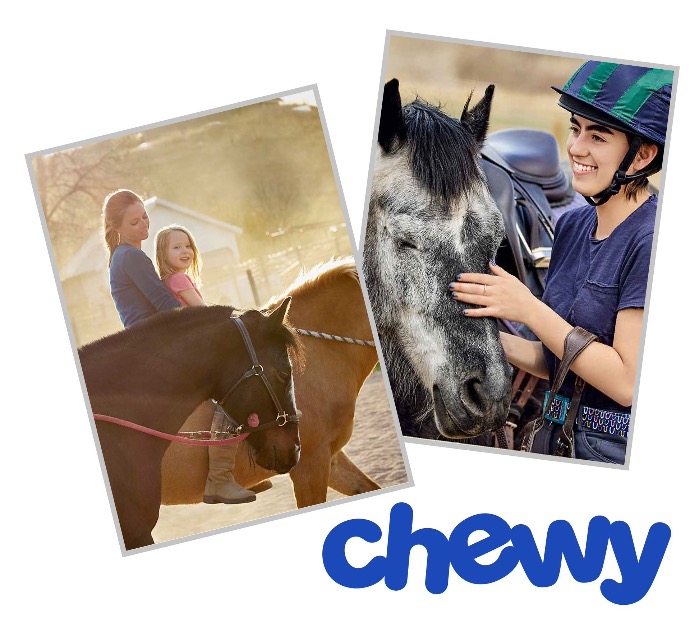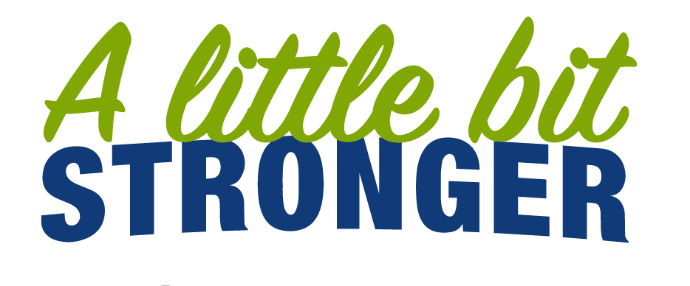 Ka'Chava
Looking for a supplement to keep you full, focused and feeling all-around amazing? Ka'Chava is an all-in-one plant based superfood powder that keeps you full and focused. Packed with endless benefits, their protein powders give you a daily dose of plant protein, super greens, vitamins and minerals, probiotics and fiber and so much more. Their goal is to create an easy, accessible full body meal and empower healthy, happy, stronger lifestyles for everyone. Experts recommend taking in 20-30 grams of protein with each meal, and one serving of Ka'Chava contains 25 grams of protein derived from all natural pea protein, whole grain brown rice, sacha inchi, amaranth, and quinoa. It's a perfect pre- or post- workout recovery to keep your muscles feeling their very best.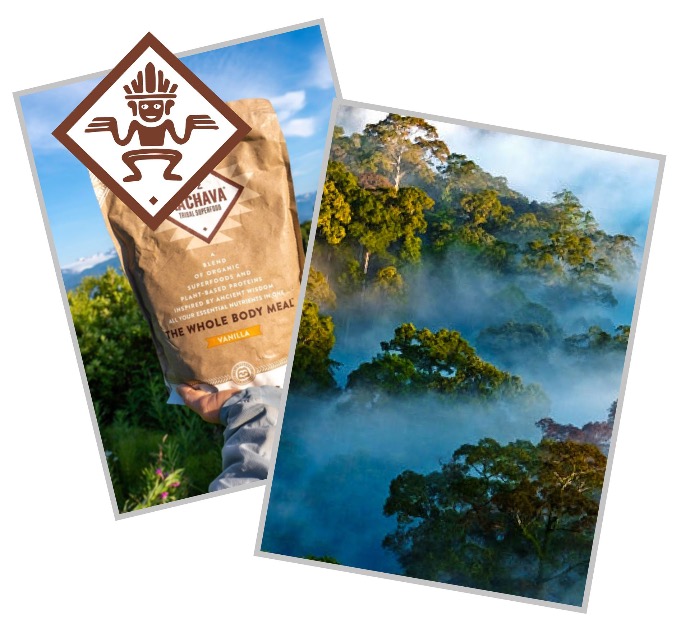 Ready for more? 
Which area speaks to you? Follow us on social for more inspiration on how to grow in every area and make life just a #littlebitbetter! 
Tag us, email us, or DM us with a story of your own—you may just be featured!