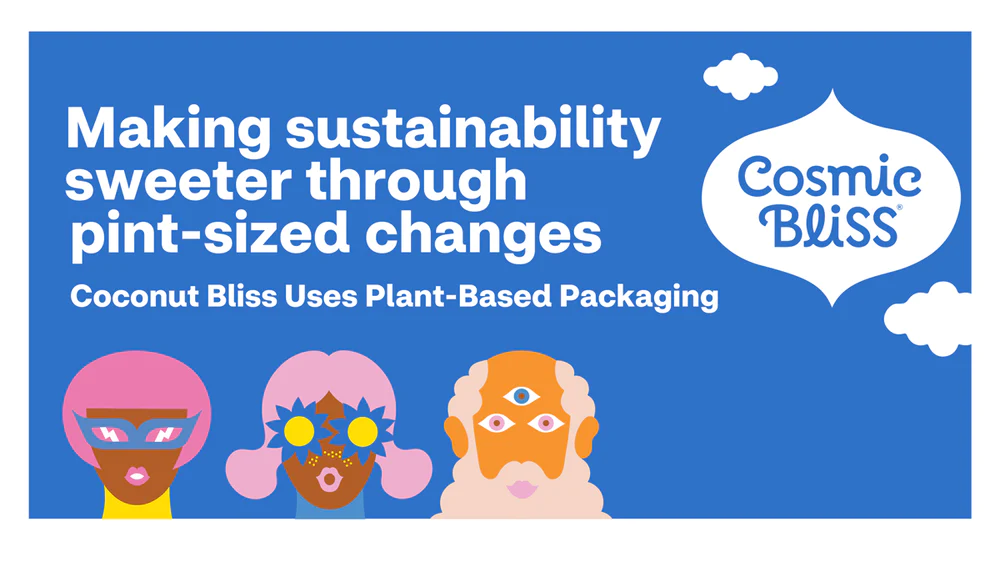 Who Is Cosmic Bliss?
Formerly known as Luna and Larry's Coconut Bliss, this plant-based ice cream company was founded in Oregon in 2005. Since then, the company has been committed to using real ingredients sourced from organic farming practices. They are minimally processed and fair trade. Additionally, Cosmic Bliss tries to ensure their products and suppliers are dedicated to socially just labor practices. They are USDA Certified Organic and Non-GMO Project verified, too.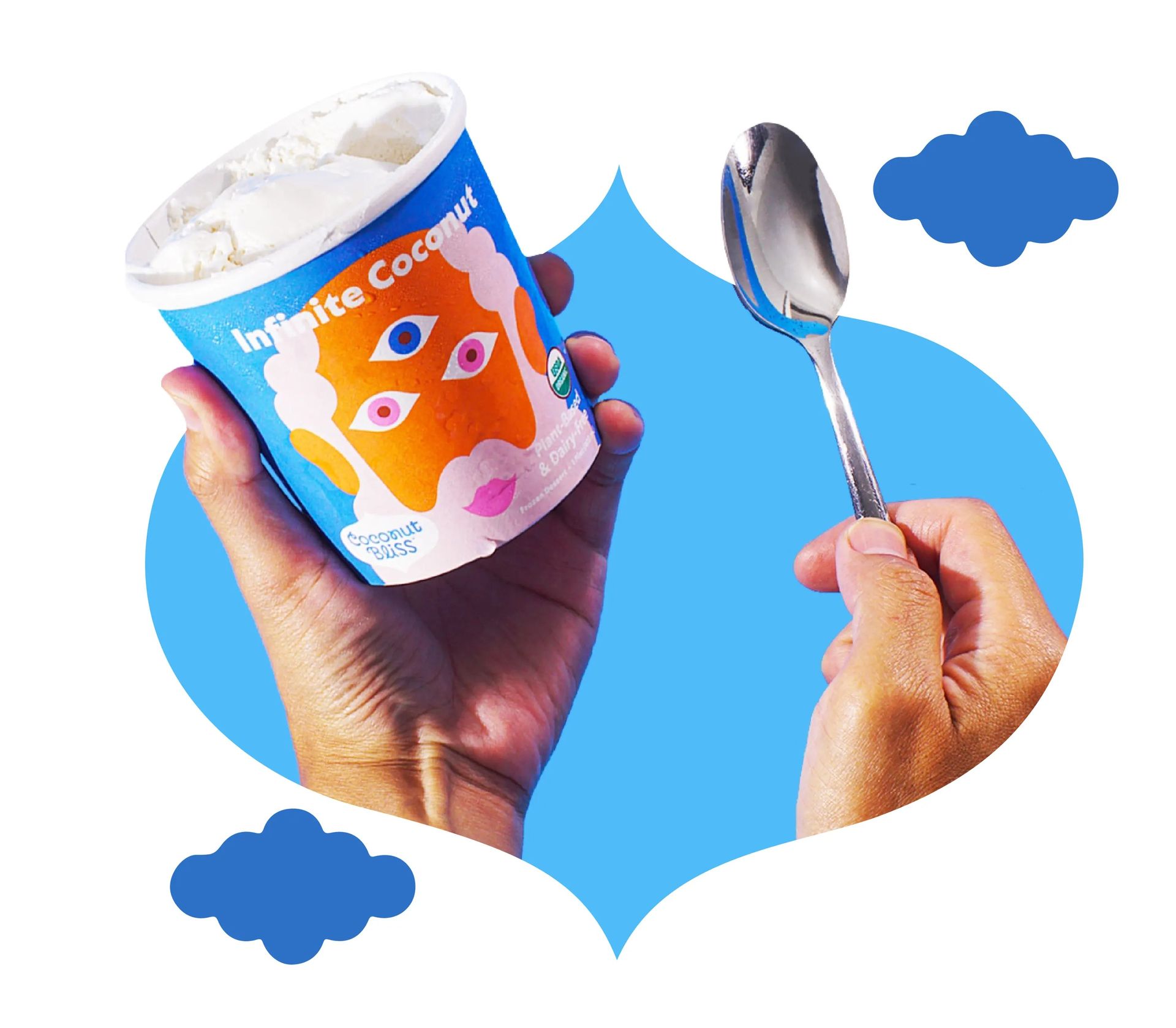 Plant-Based Ice Cream and Grass Fed Dairy Ice Cream; Women-Powered Company
Cosmic Bliss has a dual mission of spreading bliss through tasty snacks while being sustainable. Plus, they're a women-led company that believes in empowering other women. And this commitment has been celebrated with multiple wins of the  Women's Choice Award.
With a Real Commitment to the Planet
But where Cosmic Bliss really shines is in their commitment to the planet, as evidenced by their pledge "minimizing our ecological impact is an important part of our mission."
The proof is in the pudding (or in this case, the ice cream) as they've made many positive changes recently: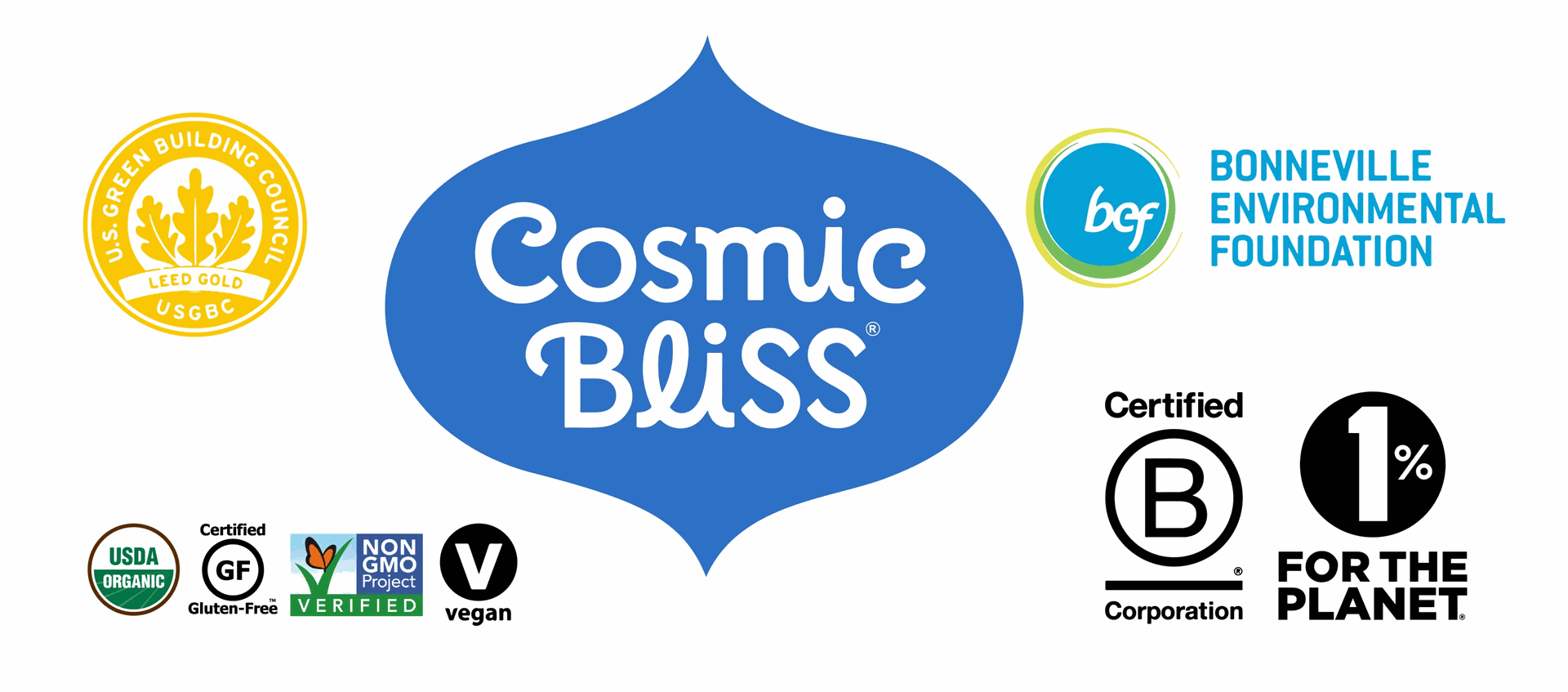 Sustainable Actions Taken by Cosmic Bliss
Moved to a building that is powered by a local Green Power program and is certified LEED GOLD
Became members of the  

Bonneville Environmental Foundation

 
Purchased  

Water Restoration Credits

Became a member of the  

Sustainable Food Trade Association

Publish an annual sustainability report
Created their entire line to be Certified Organic, Certified Gluten-Free, Certified Vegan, and Non-GMO Project Verified
Cultivated a company culture that celebrates sustainability as a lifestyle. Each employee is trained in recycling, composting, and other waste sorting practices.

How Cosmic Bliss is making the planet a "little bit greener"
Cosmic Bliss recently switched their packaging to renewable polyethylene containers for their plant-based ice cream pints. This plant-based pint polymer packaging is made from sugarcane husks, and they are the first dessert or ice cream brand to use this kind of material.
By doing this, they've eliminated the need for plastic and petroleum-based packaging that contributes to pollution and waste in landfills. It's one small step that will have an impact on reducing waste and the environmental impact on the planet. In one year alone, they diverted over 2,440 lbs of waste from landfills because of it.
This one small change from Cosmic Bliss adds up to big results for the planet, making dessert that much sweeter!
Want to hear about more sustainable heroes? Sign up to get the next #littlebitbetter story when it lands!