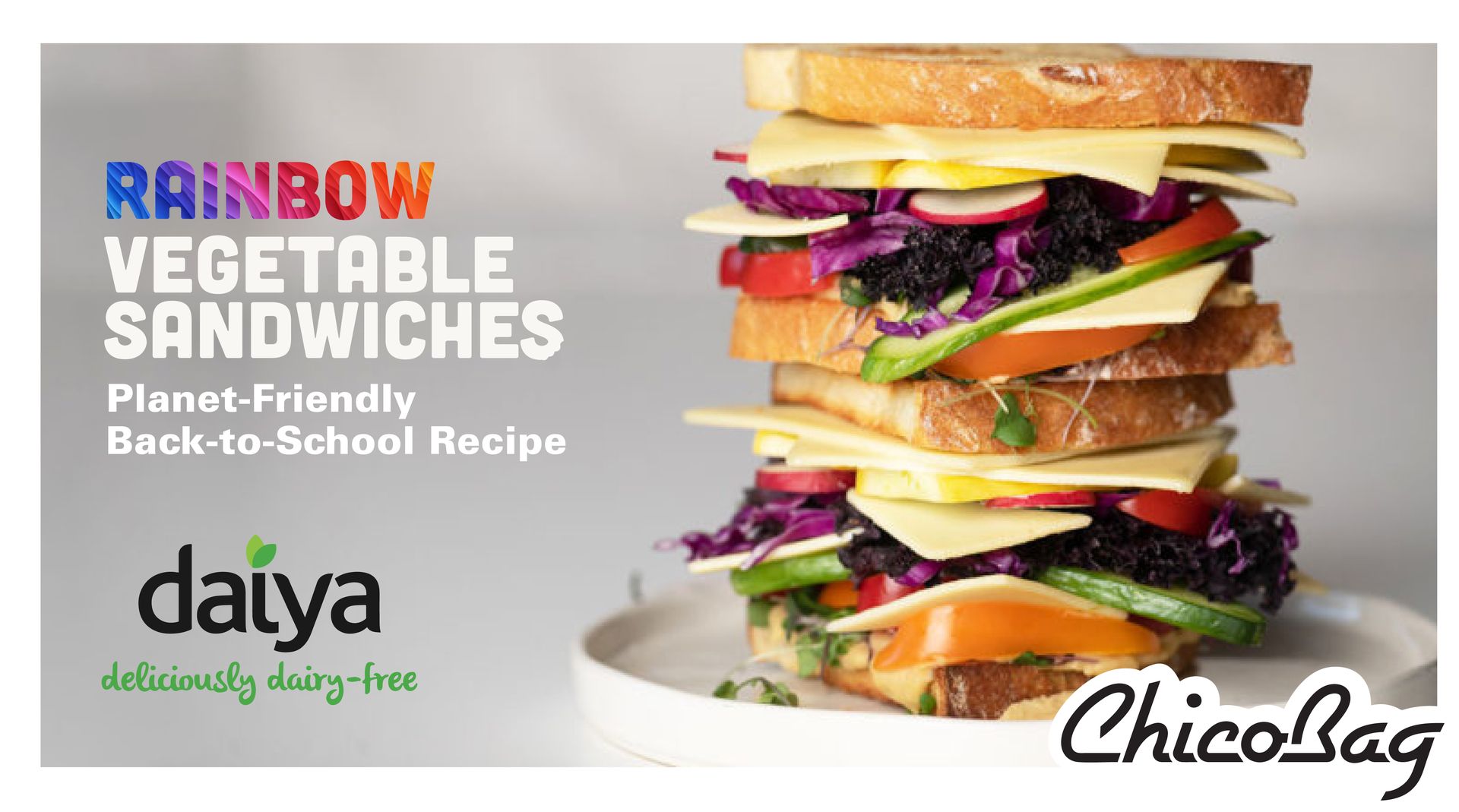 Our planet is only as safe as the generations who protect it, so we say: start 'em off young!
In our Back-to-School recipe series, we're featuring a kid-friendly recipe from Daiya, perfect for teaching your littles about healthy food choices and reusable packaging. Make these together with your kids before school or on the weekends, then stash it in a Sidekick Container for no-squish sandwich transport.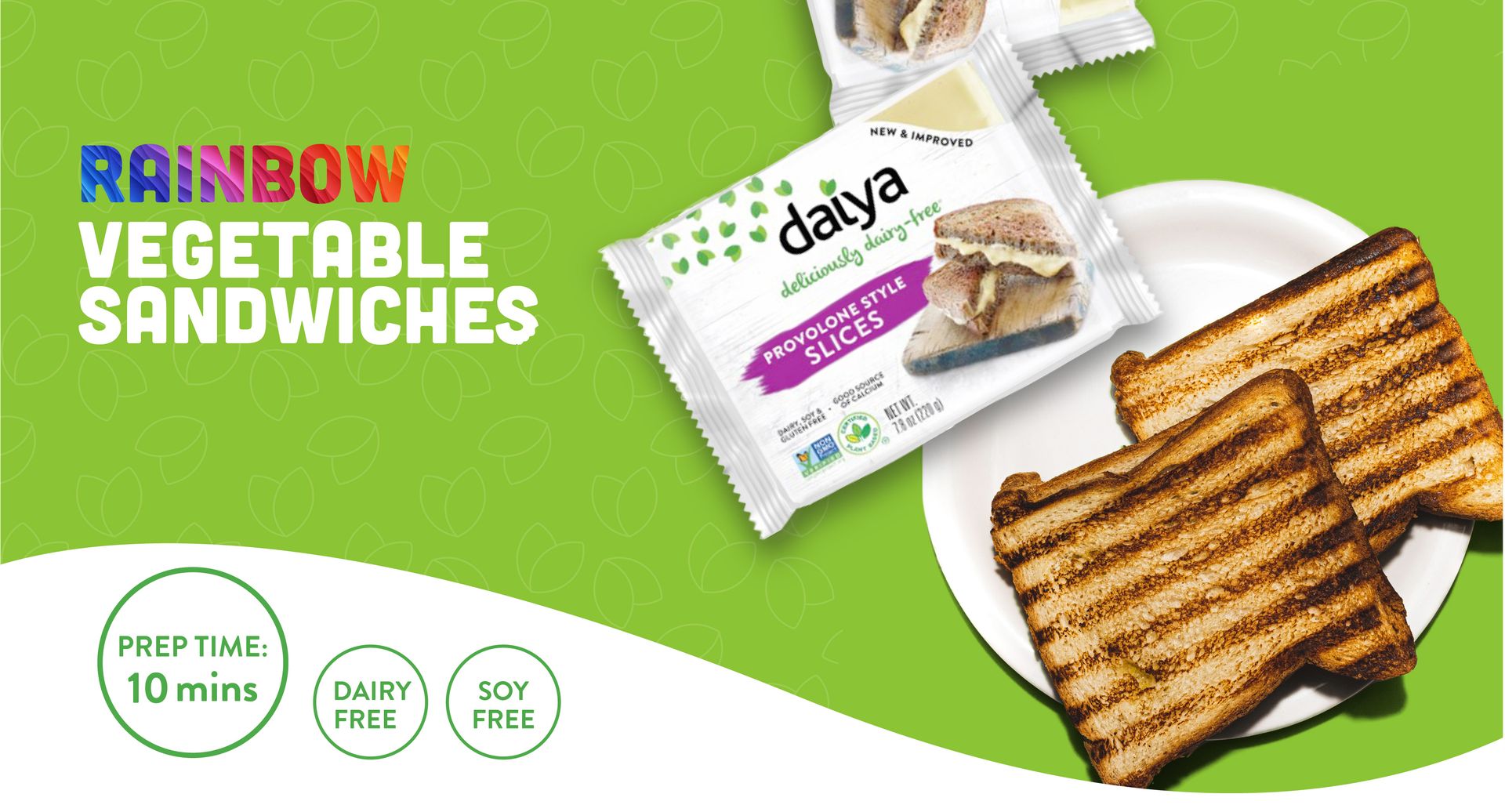 Ingredients
One Package Daiya Provolone Style Slices
 4 slices of your favorite gluten-free sandwich bread 
Hummus 
Cucumber 
Purple cabbage 
kale 
Radish 
Yellow squash 
Bell pepper 
Sprouts

Instructions
Toast your favorite sandwich bread. 
Spread a generous layer of hummus on the bread. 
Slice cucumbers, bell peppers, yellow squash and radish. 
Layer all sliced veggies on top of the hummus. 
Top with kale, cabbage, Provolone Style Slices, sprouts and enjoy!

Why do you enjoy partnering with ChicoBag and To-Go Ware?
We love to create community with amazing, like-minded companies that complement our products and our commitment to people and planet. The ChicoBag and To-Go Ware stories are great ones: we especially love to see their in-office composting efforts, managed by their pet chickens!
How do good eats and sustainability/reusables go hand-in-hand?
A match made in heaven! We recently re-launched our Slices with 80% less packaging, so we love to see them being stored, transported, and eaten with more sustainable means, too!