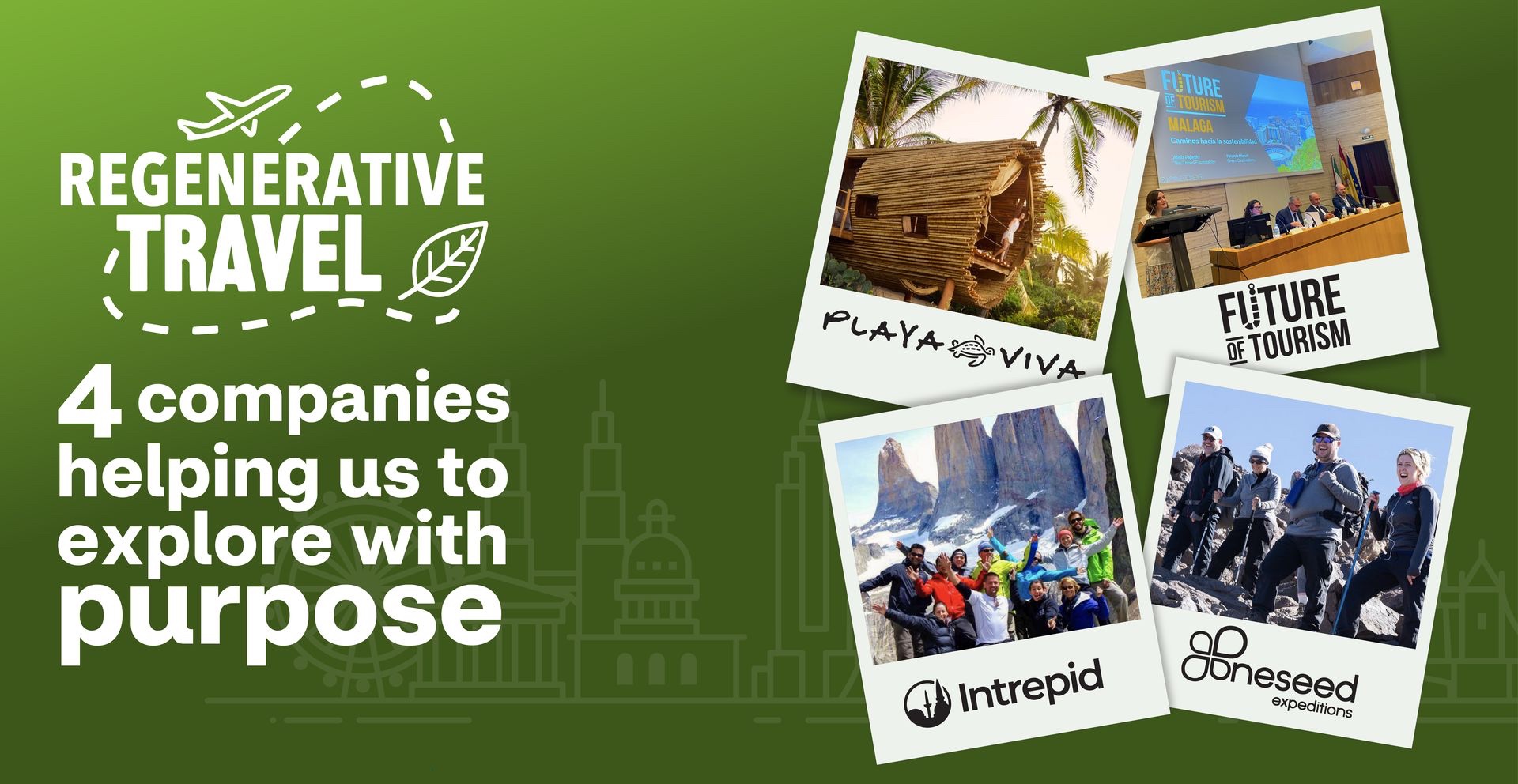 It's time to revisit the "tread lightly" mentality of travel. While traveling the world can help grow the compassion and empathy necessary to adopt more sustainable habits, it's becoming obvious that merely minimizing our impact is not enough. So what can we do to see the world while still preserving it? These four companies are setting a great example by taking aggressive action to restore and repair through travel, laying the foundation for the future of tourism. And they're doing it a little bit more united, natural, invested, and conscious.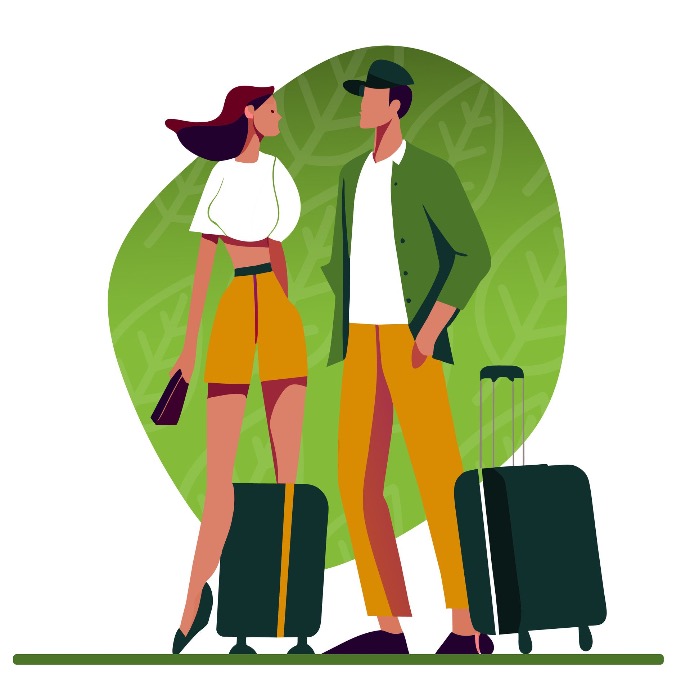 Future of Tourism Coalition: A Little Bit More United

Headquartered in Málaga, Spain, the Future of Tourism Colation is comprised of six non-governmental organizations (NGOs) standing united in an appeal for change. They see the need for a fundamental shift in how tourism works to preserve destination communities and the environments the future of their tourism depends on. They invite major stakeholders of popular destinations as well as tour operators, accommodation providers, online travel agencies, investors, trade associations, academia, media outlets, and public relations firms to get behind them in committing to regenerative tourism that improves rather than depletes.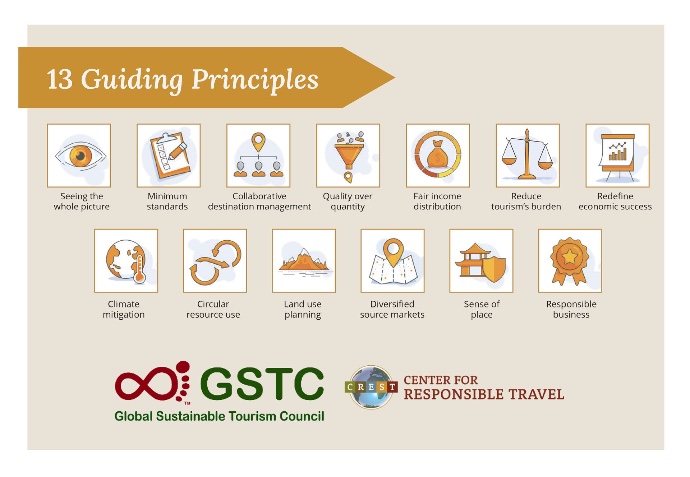 The Impact

After witnessing the degradation of popular destinations from decades of unfettered tourism, this collective of organizations, including the Global Sustainable Tourism Council and the Center for Responsible Travel (CREST), created thirteen guiding principles for the future of travel. These guiding principles include Collaborative Destination Management (Guiding Principle #3), Redefining Economic Success (Guiding Principle #7), and Mitigating Climate Impact (Guiding Principle #8). Signatories agree to make these guiding principles central to their future tourism development.

Playa Viva: A Little Bit More Natural

Playa Viva, situated near significant Aztec archaeological sites in Juluchuca on Mexico's Pacific coast, is a staple of regenerative travel. This property has taken special care to fuse man-made structures with the nature around it using biophilic design, a concept used within the building industry to increase occupant connectivity to the natural environment. Recently, Playa Viva received B-Corp Certification – a certification awarded to companies meeting the highest environmental benchmarks.
The Impact
This regenerative resort doesn't just minimize its footprint but actively improves its surroundings. It runs entirely on off-grid solar power, uses solar thermal hot water, and processes gray and black water. On-site, there is a permaculture farm, which supplies the resort with most of its produce and meat. The property also hosts and provides a sanctuary for baby sea turtles!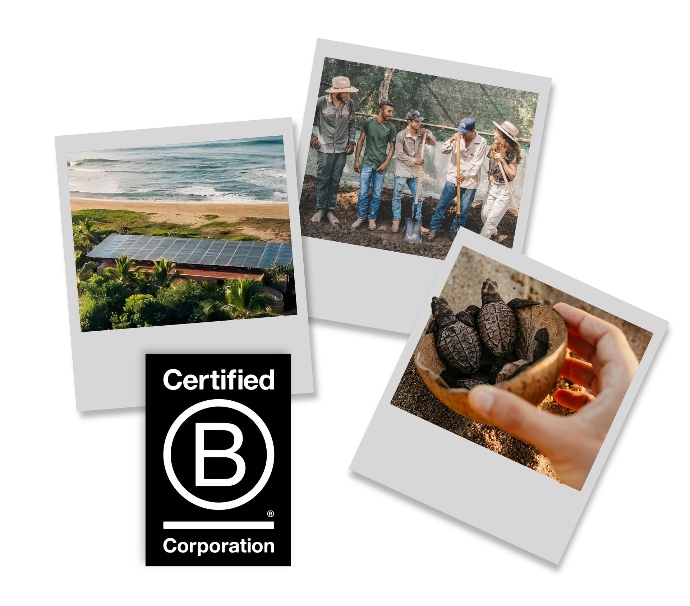 One Seed Expeditions: A Little Bit More Invested



One Seed Expeditions sets out with a clear purpose: to "Explore the World" and "Invest in People." With a deep-rooted commitment to the local communities that host them for trekking and multi-sport adventures, the company hires experienced local guides, operates with Leave No Trace principles, and incentivizes environmental best practices among its partners.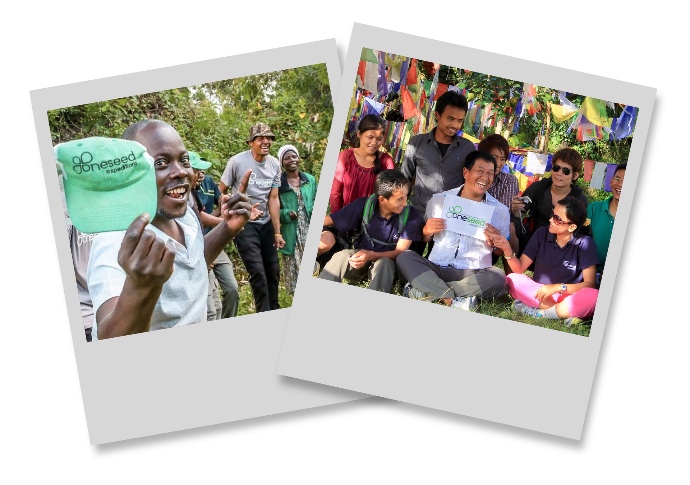 The Impact
With a collective mindful approach to every destination they visit, OneSeed Expeditions builds lasting relationships with the people and the places they explore, creating an inspiring knock-on effect for those who travel with them. Additionally, One Seed Expeditions invests as much as 10% of its total revenue in small-scale local entrepreneurs, supporting those who need it most.

Intrepid Travel: A Little Bit More Conscious
Intrepid Travel is a company all about positive change through travel. For over 30 years, they have believed travel is a force for good, and they are now the world's largest purpose-led adventure travel brand. Their mission is to inspire, create, share, and lead the best travel experiences for both people and the planet. Intrepid Travel is also B Corp certified, meaning they meet strict social and environmental standards. They are the first global tour operator with verifiable science-based targets to limit global warming to 1.5C in the next decade. If you want to make a positive impact while having an amazing travel experience, Intrepid Travel is the way to go.
The Impact
Serious about giving back, Intrepid Travel has a seven-point commitment plan that supports its Climate Emergency declaration. They've also created the Intrepid Foundation, a non-profit that accelerates community-led sustainable development through travel and enables partners to solve global issues on a local level. And to help their clients travel more regeneratively, they donate to the foundation on behalf of every traveler.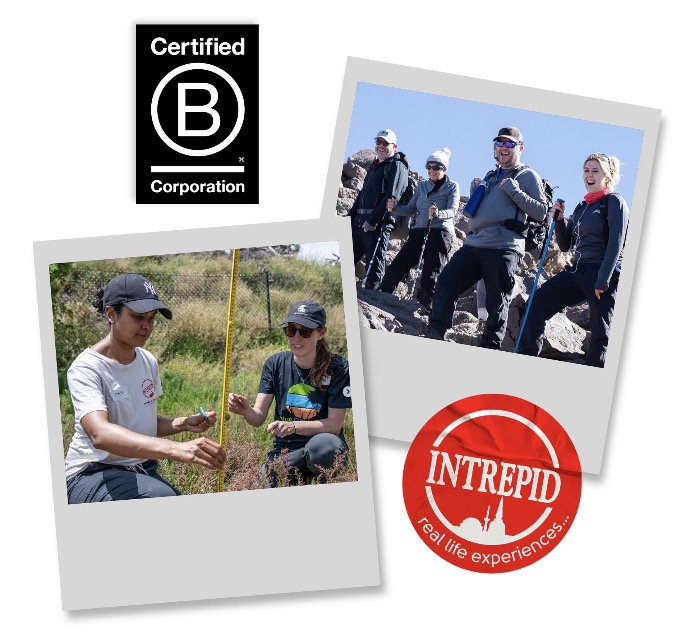 Know a company making this planet a #littlebitbetter?
Tag us, email us, or DM us with a story of your own—you may just be featured!