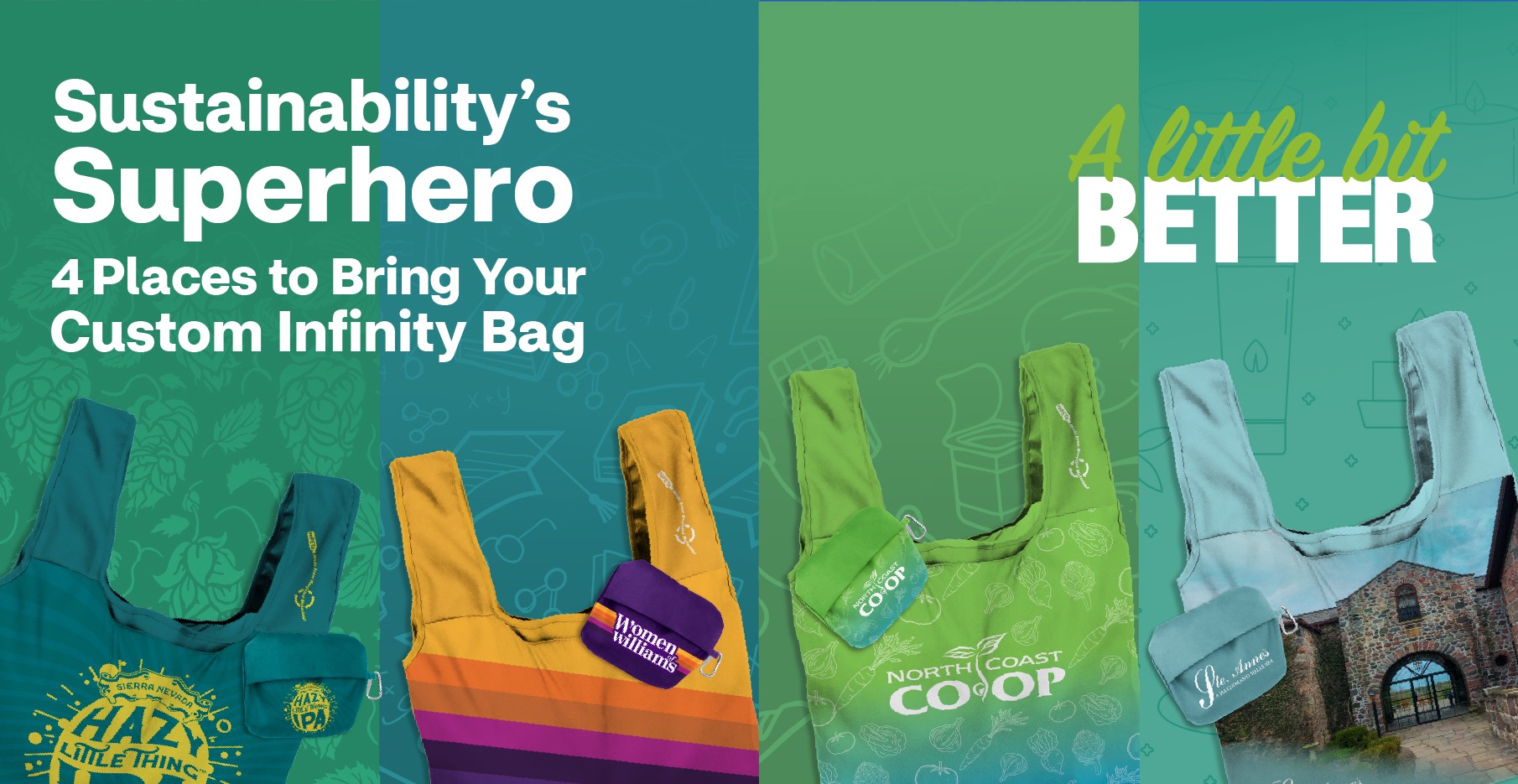 To infinity…and beyond! Our new Infinity Tote (currently for custom orders only) is leading the pack of our sustainable reusable bags, crafted with our rePETE fabric made from 100% post-consumer recycled plastic bottles.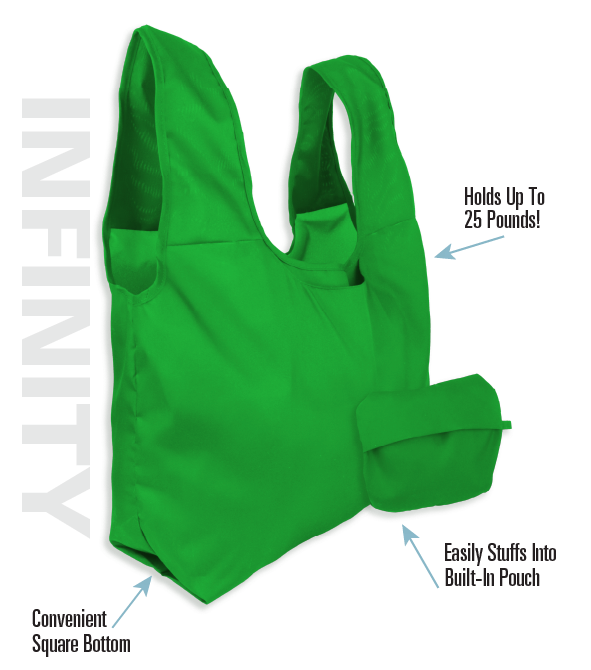 These bags contribute zero climate impact, feature personalizable full-color printing, and replace 750 single-use bags over their lifetime. Fewer seams increase strength and longer wear, and the circular design means no zippers, cords, or cord locks—making it much easier to recycle at the end of its life. And our favorite part? Both small and large sizes have a convenient square bottom for easy toting.
And oh, the places they'll go. Keep sustainability on your side anywhere: we're rounding up just a few places the incredibly sustainable Infinity bag can be used in the wild, all while repping your favorite company's logo.

A gift to last a lifetime
If there's one thing a university freshman is going to need a lot of for the next four years, it's bags. Start off their schooling with a zero-waste mindset: the life span of an Infinity Tote could last a college freshman from the ripe age of 18 all the way to their alumni years if they take proper care. Excite them with your school logo printed on an Infinity Tote and hand them out at welcome week; entice them to get there early by giving them away first as a special swag bag to the first 200 to arrive! Fill it up with healthy snacks to give them inspiration for their days on campus to come.​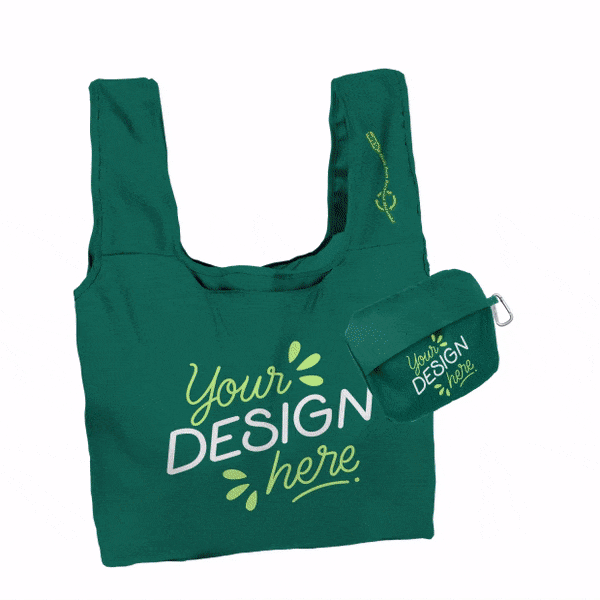 Breweries & Wineries
Once the lively weekender finds their favorite brewery or winery, they've gotta have the swag to show it off. Customize the Infinity Tote with your brewery, winery, or beverage company's logo and showcase it in the gift shop! It's an ultra-sustainable way to bundle their new favorite six-pack—there's even room in the bag for a new branded sweatshirt and a couple of sweet fridge magnets. Maybe even entice visitors with a free bag if they purchase a certain amount.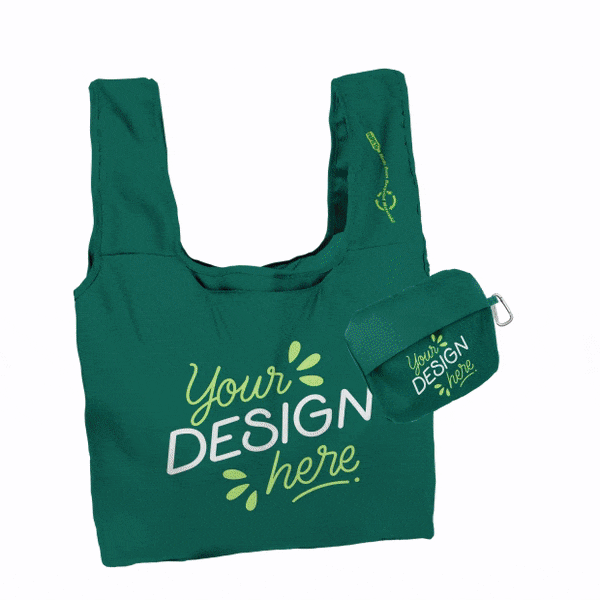 A Spa Day
Take a deep breath in…and out. The Infinity Tote is the perfect size for a spa day away. Keep them displayed at the front where customers can purchase one to keep everything they've brought in one place: their slides, robe, a change of clothes, and maybe a few of your amazing lotions! Not to mention, the Infinity Tote is lightweight and packs down easily for when it isn't in use, so any locker room storage can be maximized. It's easier to fully relax during your massage or facial peel when you know you've done something good for the planet.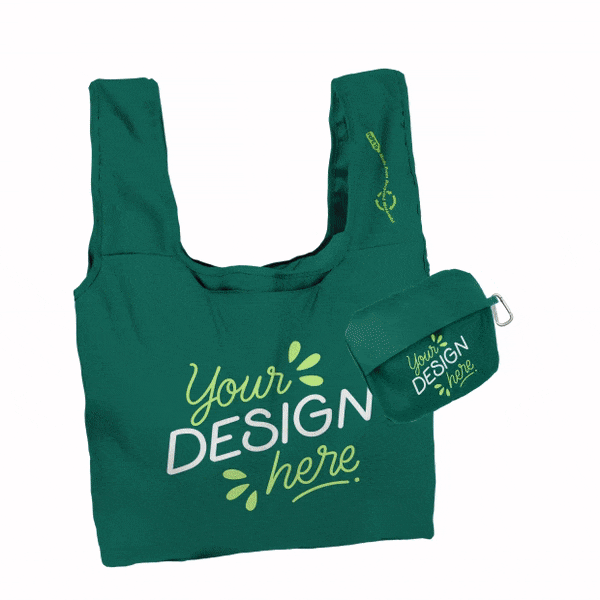 Super Dad
It's dad's turn to do the shopping. When he realizes he's forgotten a bag at checkout, the Infinity Tote is the perfect size and style to get his mini-haul home, all while bringing home another reusable shopping bag—one that is easy to remember and can replace up to 750 single-use bags in the future!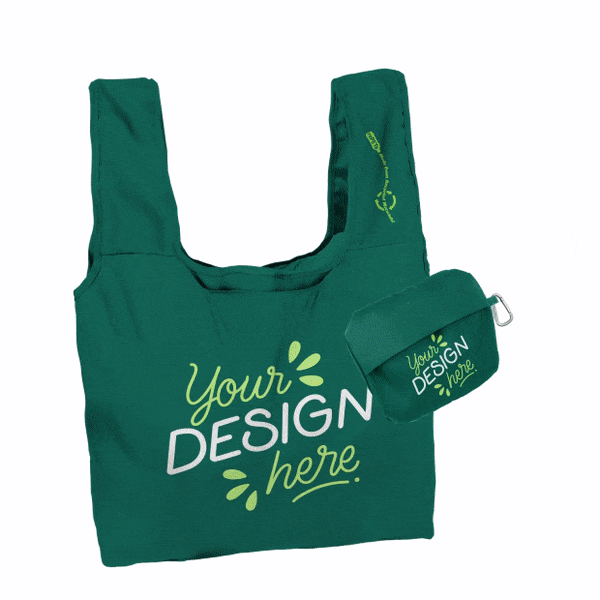 Infinity Tote can be put to work in many ways.  If you have any idea we would like to hear from you.  Interested in designing a bag for your event?