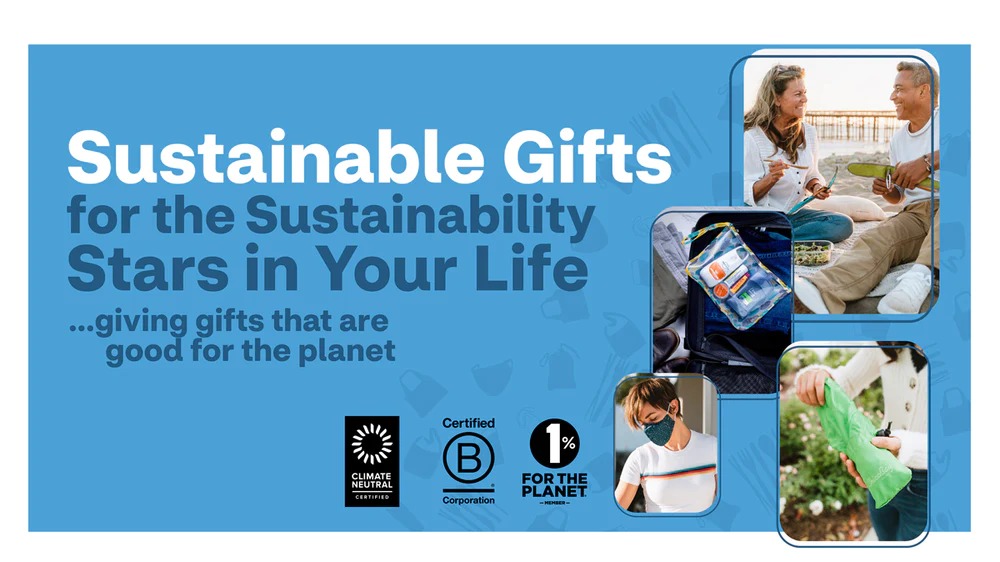 'Tis the season for gift-giving, friends. And whether "zero waste" is your mantra or you're an eco-friendly newbie, we can help make your holiday shopping fuss-free with these sustainable gifts. This year we've put together a list of a few of our favorite female sustainable social media stars as inspiration. If you've got a planet protector that reminds you of one of them, here are our matching suggestions for the perfect go-to gifts.
Sustainable Gifts Inspired by Social Media Influencers
What we love about Devanshi is that as a self-proclaimed eco-warrior, she's living by example of how to make smart eco swaps. She shows her followers how to make simple switches (like trading single-use plastic items for reusable ones.) And she's a big advocate of low waste tips made easy, from recipes to beauty routines. We here at ChicoBag celebrate her resourcefulness and ingenuity!
Do you have someone on your holiday gift list that is just like Devanshi? Or aspiring to be? We've got the gift for you. Never forget your reusable bag again with our  ChicoBag original Tote. The OG is reusable and its carabiner clip allows even the aspiring greenie to start making smart low waste swaps by clipping it onto belt loops and bags so that it's always around. Then just like Devanshi, you can tote everything from your reusable coffee mugs to homemade holiday cookies in and your own low-waste kits.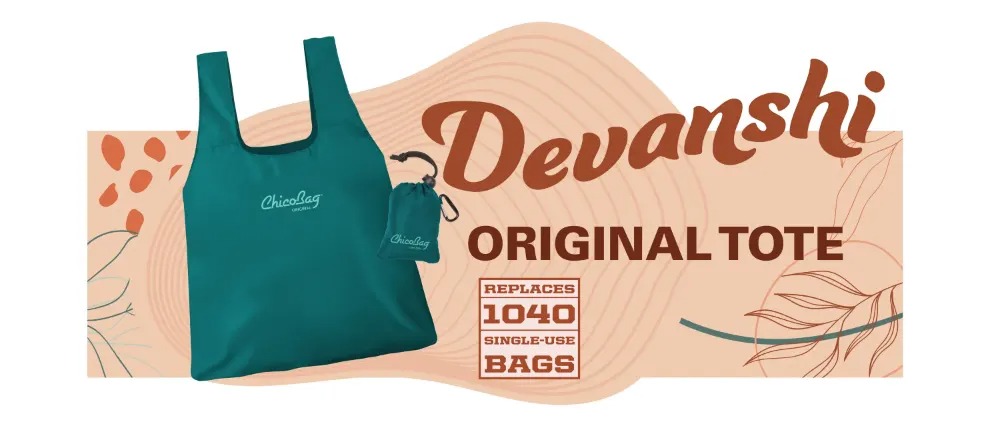 Hellllooo garden goddess goals! Not only does Deanna have us arranging our produce in a color-coordinated and aesthetically pleasing way, but she's also inspired us to harness our inner farmer and learn how to grow what we eat. Throw in a cute cat pic, sustainable energy updates happening to her house and she'd be just who we'd invite to a 5 pm beer o'clock outdoor-patio-hang-date. (Or maybe we'd hint at getting invited to her patio, ahem.)
How would we suggest gifting a similar modern homesteader in your life? The Vita Tote is perfect for toting your big garden haul from the backyard to the kitchen and beyond. And you can feel good knowing that it replaces 1560 single-use bags throughout its life.

If you haven't had the pleasure of being introduced to Phoebe Verkouw, aka The Dress Fiend, take a moment to check out this grand dame of sustainable glam. Phoebe's superpower is creating swoon-worthy sartorial art that is vintage, thrifted, or recycled fashion. Not only does she share her #ecoootd (that's eco-outfit of the day, friends) and thrift store scores with her followers, she offers styling tutorials for secondhand chic. Plus, this fashionista with a heart highlights organizations like WEAVE who use the proceeds from their thrift stores to support at-risk women. And honestly? Her covetable ensembles could make any girl go green.
Help keep your fave fashionista safe and stylish with  Facewear. With a wide variety of colors and a washable filter, it's an eco-conscious choice that's in line with the times. It meets  ASTM International's F3502 Standard Specification for Barrier Face Coverings safety standards, and the snug fit won't fog up your vintage glasses while you're thrifting or otherwise.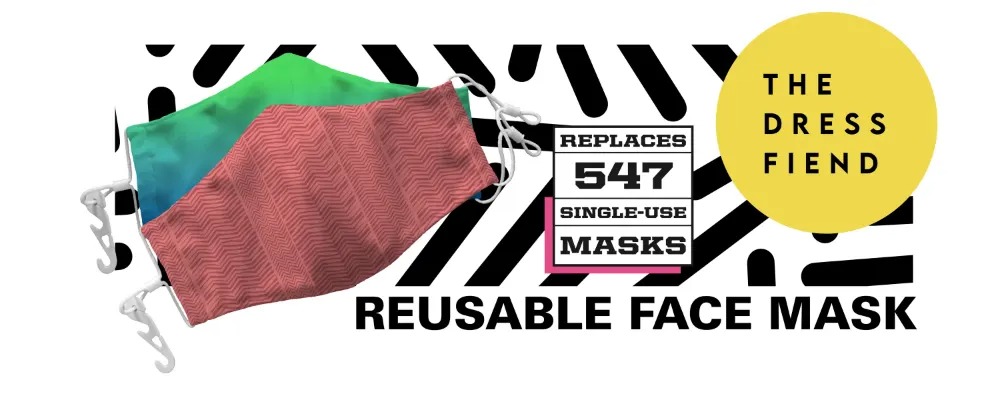 This self-described micro-influencer is the best kind of ambassador for sustainable gifts and sustainable living. IRL she creates content for brands that "educates, entertains, and inspires" and the same can be said about her dreamy Insta feed. With a focus on clean beauty brands and at-home self-care, Kim does the homework for her followers to help us find eco-conscious products that we can feel good about. Plus, she injects a hearty dose of everyday romance into her pictorial storytelling that keeps us coming back for more.
Know someone who has a trip on the horizon? For beauty aficionados that like to reuse and reduce waste, the  Travel Zip is the perfect little pouch to stash your make-up and shampoo bars when on the go from whether it's for short trips from home to the gym or long trips to far-flung tropical holiday destinations.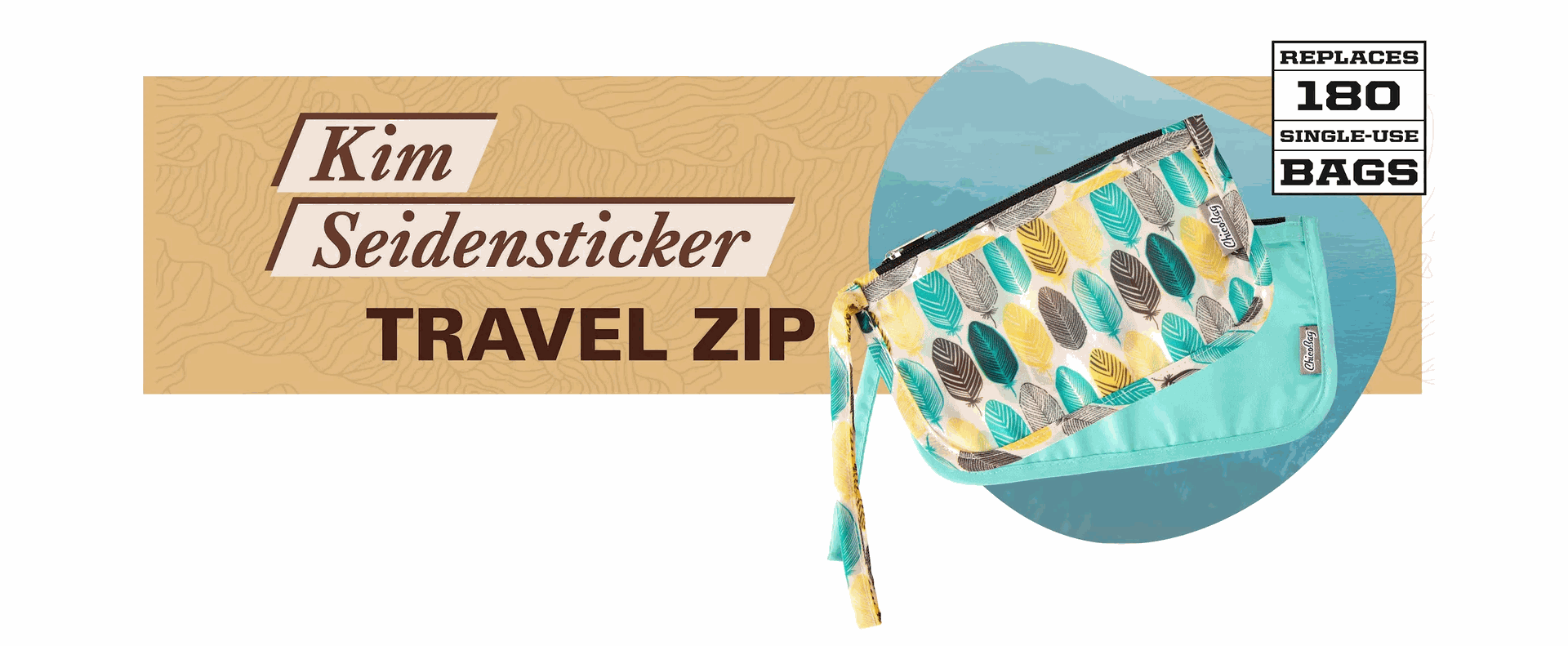 Healthy eating + eco-conscious eating advocate = Elyssa Eaton x 1000! This powerhouse young influencer brings her followers sustainably and ethically sourced products for healthy living. She also shares her oh-so-yummy  plant-based vegan recipes. We her "purchase with a purpose" mantra and are all about shopping sustainably, natch.  
Bonus: Elyssa    loves To-Go Ware utensils, and that's why we think your dearest eco-gourmand will also love the  To-Go Ware utensil sets for their next snacks-a-palooza, too.

Shout out to these fab women for making sustainable choices and encouraging others to leave the planet better than they found it.
Need more gift ideas? Head over to our holiday sustainable gift guide.