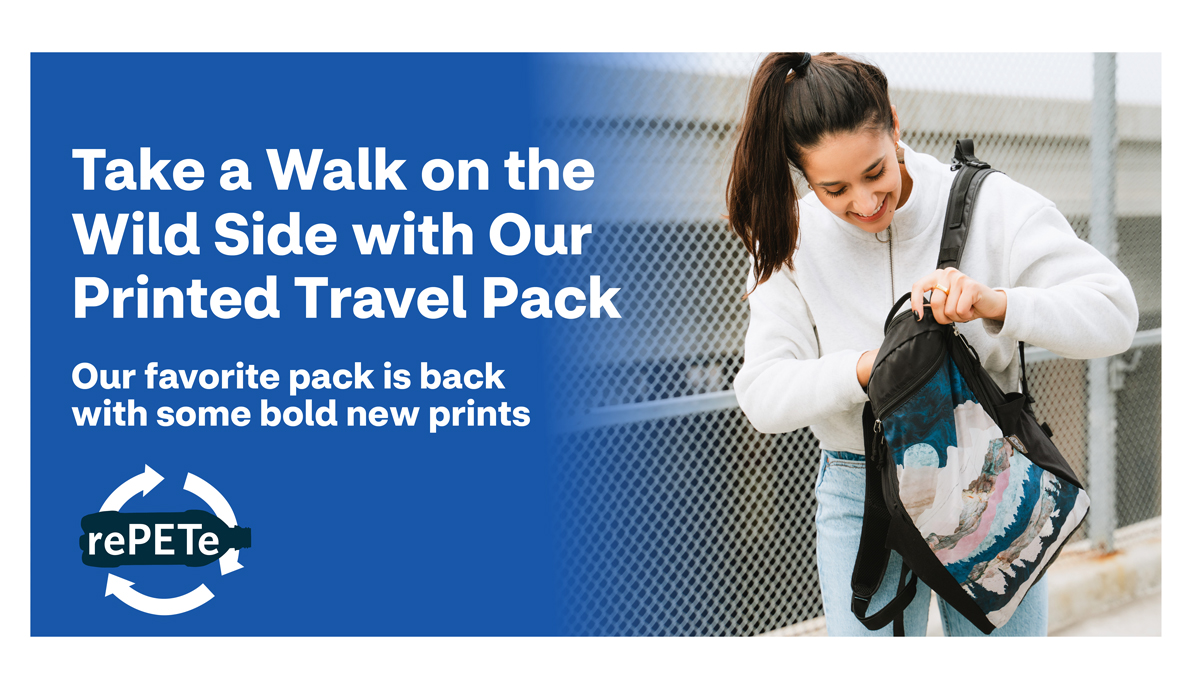 New Year, New Look for ChicoBag's Travel Pack
Listen up, outdoor adventurers: we've got some big news. Our customer-favorite  Travel Packis back, but this time it's sporting some bold prints for 2022. Fans of our ultimate grab-n-go backpack already know it's versatile and comfortable for all-day wear. But now you can pick a print that compliments your activities.
Still Sustainably Made, Comfortable, and Versatile
And the best part is, these Travel Pack Prints arerePETe products made from Repreve fabric constructed of 100%post-consumer recycled plastic bottles.The result? A featherlight bag with breathable shoulder straps which have a sternum strap for extra stabilization.
It's a walking hydration station, with two pockets for water bottles and storage area for a hydration reservoir–not to mention ample room in its top-loading pack for snacks and your gear. And at the end of the day, you can toss the Travel Pack in the washing machine and then pack it up in its own little pocket for convenient storage when not in use. Or clip it to another bag with its handy attached carabiner.
Ready To Pick Your Print?
Now all you have to do is decide which print is a match for you. What kind of adventurer are you? If you are a….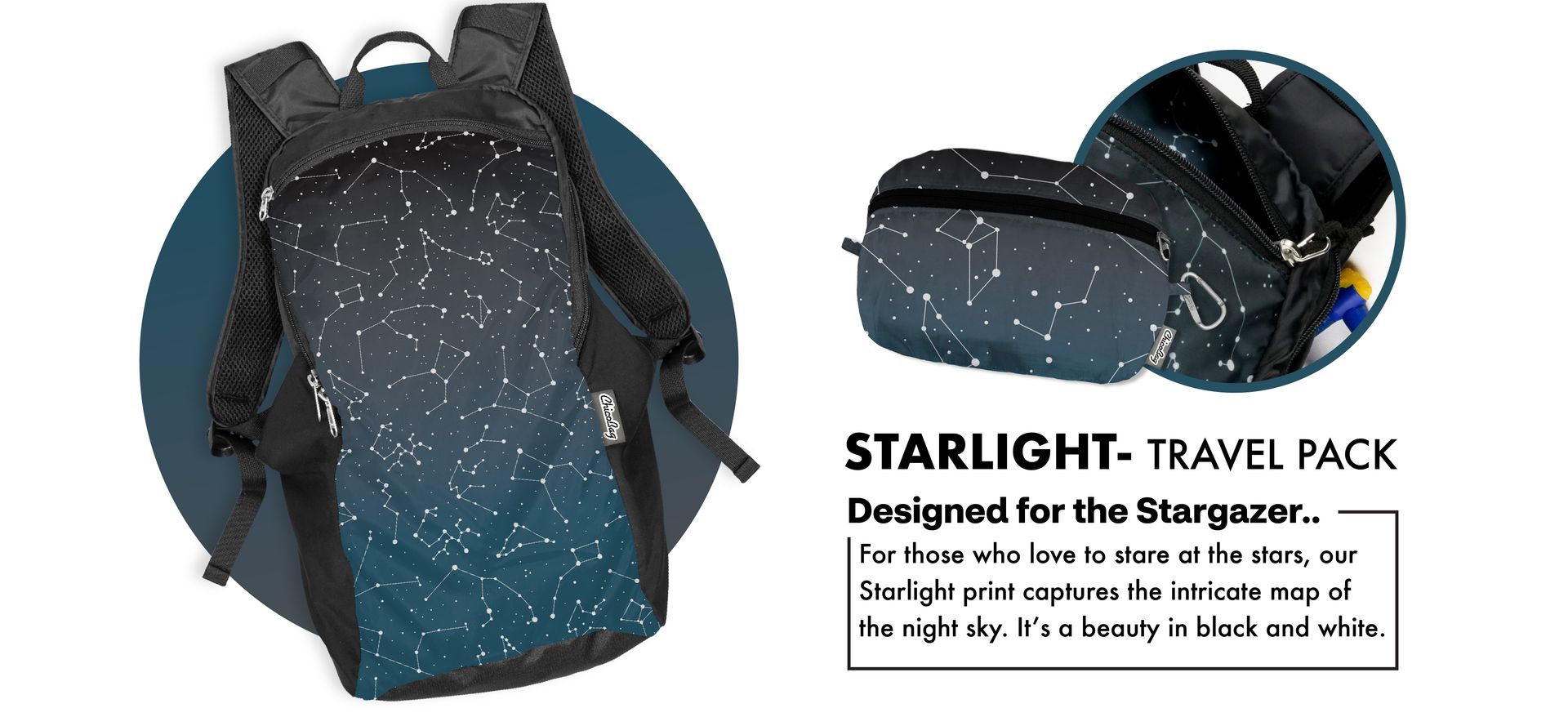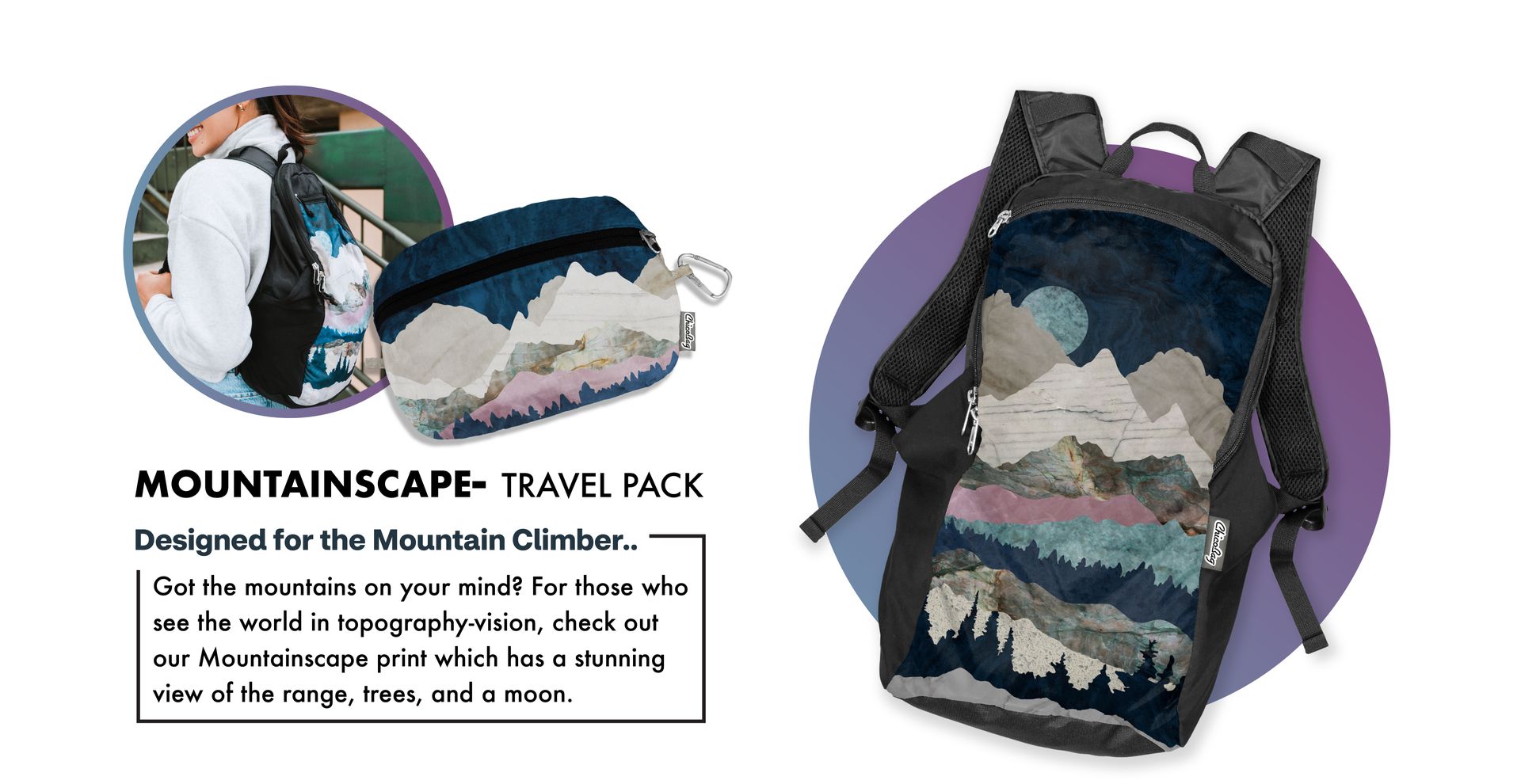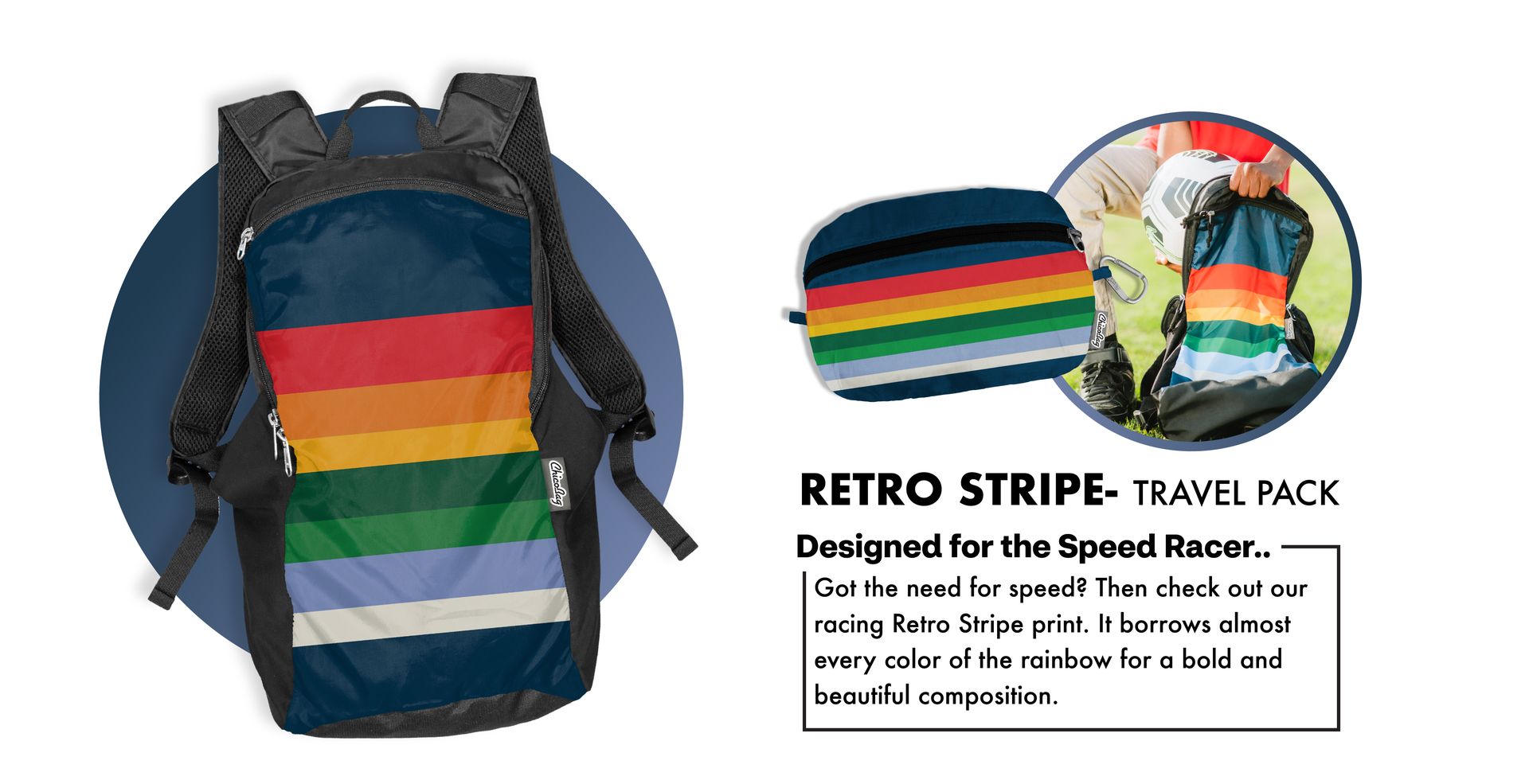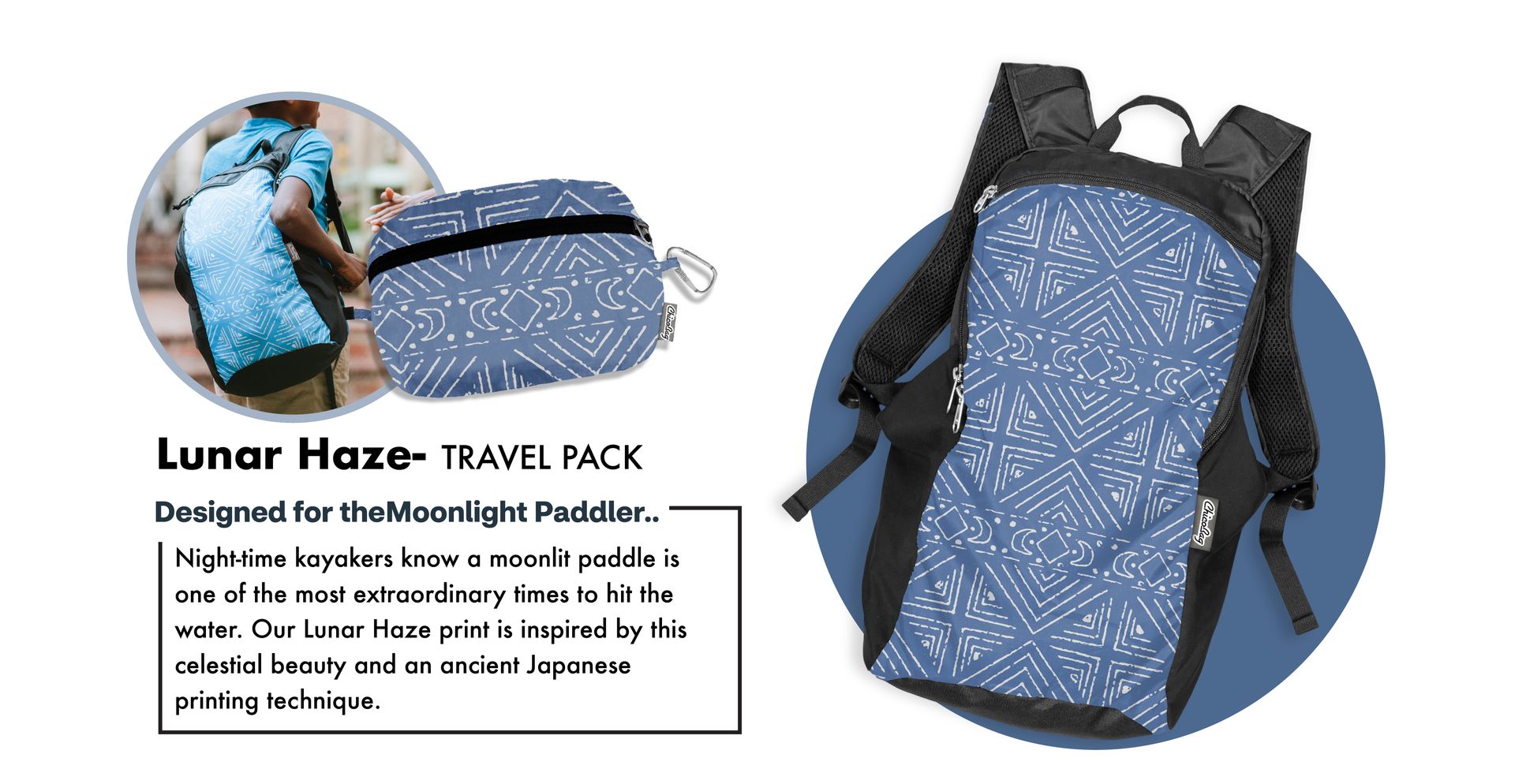 Have a Bold New Look for Adventures with Travel Pack Prints
Do you hear the call of the wild? Be ready. ChicoBag has got your back (and bag) right here. Whether you are off on urban or outdoor adventures, bring your essentials in our Travel Pack rePETe Prints.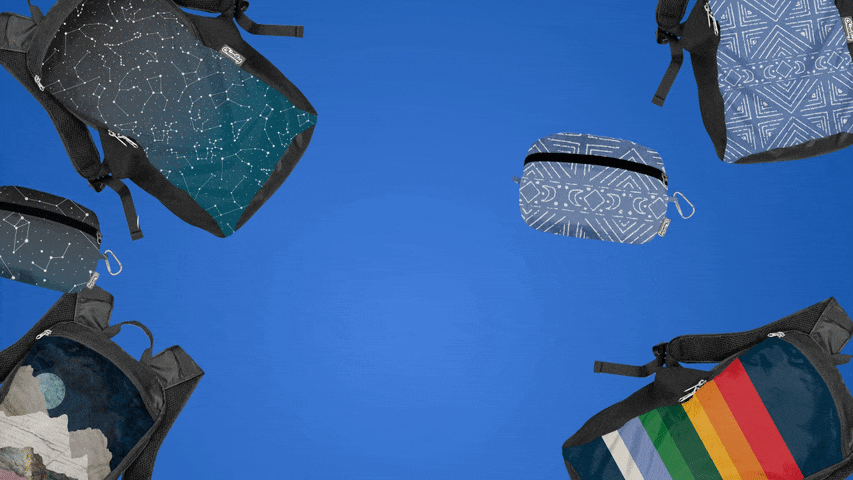 Which print will you pick?