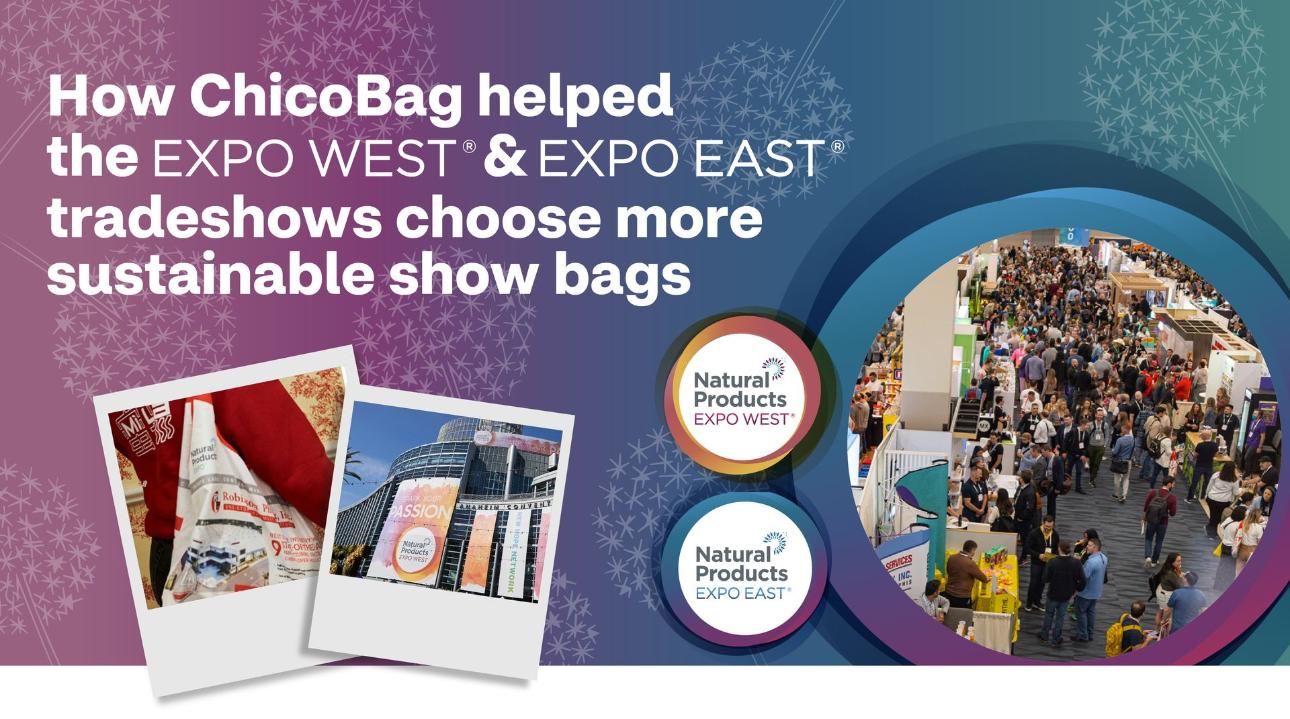 Challenge
Natural Products Expo West and Natural Products Expo East, the world's largest natural products tradeshows, wanted to provide trade show attendees with a strong, sustainable bag for holding samples
Solution
ChicoBag partnered with Expo West/East organizers to provide attendees with fully-customized reusable Vita rePETe™ bags, made from 99% recycled materials.
Results
A sustainable bag choice that ensured a more positive footprint for Expo West and Expo East ​
Natural Products Expo West/East, hosted by New Hope Network, is a twice-yearly natural product tradeshow in California and Pennsylvania, respectively, organized with the goal of connecting buyers and businesses with healthy planet and lifestyle vendors. It gives natural product manufacturers a chance to promote their products to retailers and share them with consumers. 
As a natural product event, it comes as no surprise Natural Products Expo West/East is heavily focused on its impact on the environment. Parent company New Hope leans into sustainability as a core value, with a goal to make each conference as eco-friendly as possible.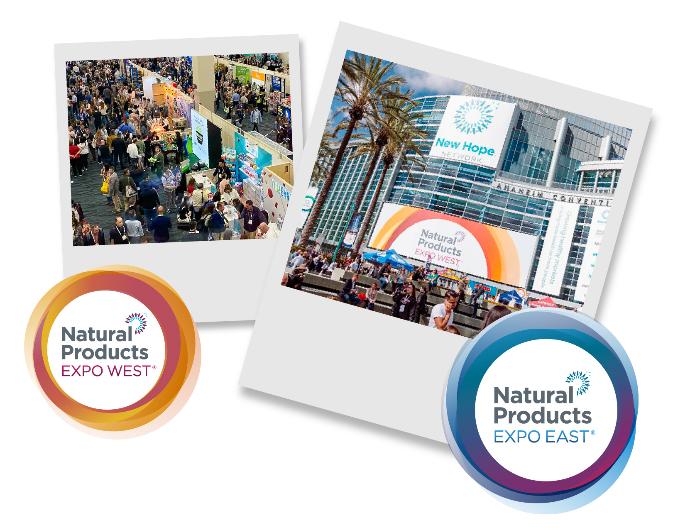 ​

The Challenge
​One of the most important parts of tradeshows (and, arguably, one that everyone loves): all the samples.
Typically, these samples are stuffed into low-quality event bags not designed for machine washing or years of reuse.* Tradeshow organizers knew it was time to say see-ya-later to low-quality products contributing to the waste problem.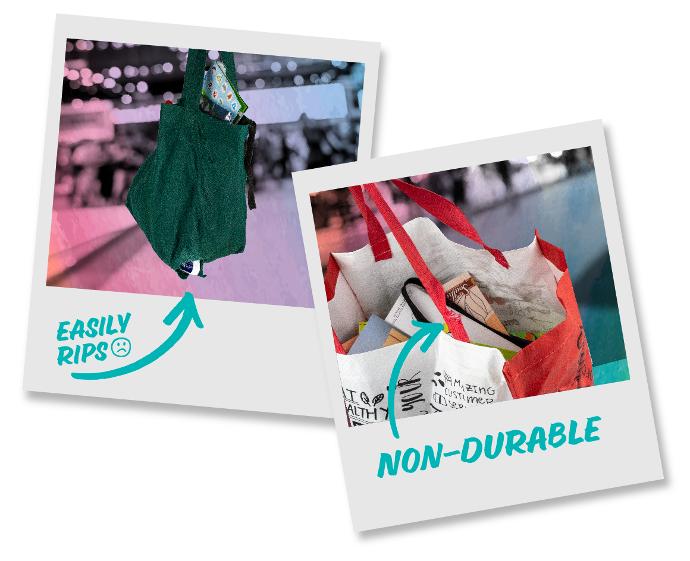 "It's really important we show up to our industry," said Katie McCoy, the Senior Sponsorship Manager for Expo West/East. "We know tradeshows have a huge impact, so we do anything we can to lessen that or make a positive impact."
In particular, this natural products tradeshow needed to provide a reusable, sustainable bag to give to tradeshow attendees. The bag also needed to be large enough to hold all the samples people collect from exhibitor booths. And with over 3,000 exhibitors, that's a LOT to carry. So the bag needed to be something high quality, durable, and able to hold a decent amount of weight.

But the bag couldn't come from any old company. It had to match New Hope's high standards for sustainability and values. 
"We wanted to find a vendor with a high-integrity brand," said McCoy. "Working with vendors who were certified B Corp, members of 1% for the Planet, and certified with Climate Neutral was really important to us because we know how high those standards are." 
They had one company in mind that fit the bill…

The Solution
Enter: ChicoBag.
ChicoBag has been an exhibitor at Expo West/East for 10+ years and built a great reputation as a vendor who values sustainability. Their long-standing commitment to maintaining a B Corp certification, Climate Neutral certification, and 1% for the Planet partnership gave McCoy all she needed to feel confident their company values aligned with New Hope's.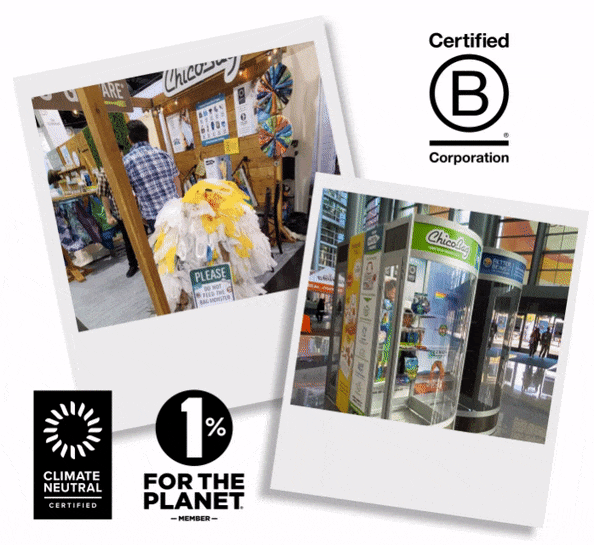 "When we decided we needed a new show bag that was sustainable and ethical, ChicoBag was a natural fit," she said. "They're so well known for having quality products, and they came top of mind."
ChicoBag's classic Vita rePETe bags, made from almost entirely recycled materials, was an immediate winner, with a 40-pound carrying capacity perfect for hauling tradeshow samples.


Results
The bags were a hit! 
Attendees applauded show organizers for sticking to their values and were excited to see sustainability at the forefront of the show's operations. The bags were useful and stylish enough that people actually wanted to reuse them. 
"They were a nice change from what a typical show bag looks like," said McCoy. "People were looking forward to using them post-expo."

62,400,000 single-use bags kept out of the waterways and landfills. 
If regularly used, just one ChicoBag Vita rePETe bag replaces 1560 single-use bags in its lifetime. When you multiply that by the number of bags the two conferences gave to attendees, well—that's quite an impact! 
By choosing to give a high-quality reusable show bag to attendees, Expo West left the positive footprint they'd hoped for. 
160,000 single-use plastic bottles were given a second life 
Each ChicoBag Vita rePETe bag is made from about 4 recycled plastic water bottles. Multiply that by the number of bags used at the tradeshow, and you've now diverted 160,000 plastic water bottles from the landfill. Fun fact: If you tied that many plastic bottles together with a string, it would take you on a 19-mile journey. 
Bonus 1: All these plastic bottles become something long-lasting and reusable. 
Bonus 2: ChicoBags rePETe line gives back 1% of its profits to 1% for the Planet initiatives, so these bottles were made into bags that actually benefit the planet! 
Net zero carbon footprint from bags reduced overall climate impact 
By choosing ChicoBag, a Climate Neutral Certified company, event organizers ensured each bag delivered to Expo West came with a zero net carbon footprint. The result? Less carbon impact for the entire event. Net zero carbon business is key to the faster to zero initiative of Informa, the umbrella company to New Hope and Expo West/East. 
"We had such a good experience with good receptivity," said Katie. "It just seems like a natural choice!" See you next year, New Hope! Plans are already in the works for ChicoBag products to be used at next year's shows.

Did you receive a show bag at Expo West/East?
Snap a photo and tag us on Instagram, Facebook, X, or LinkedIn.