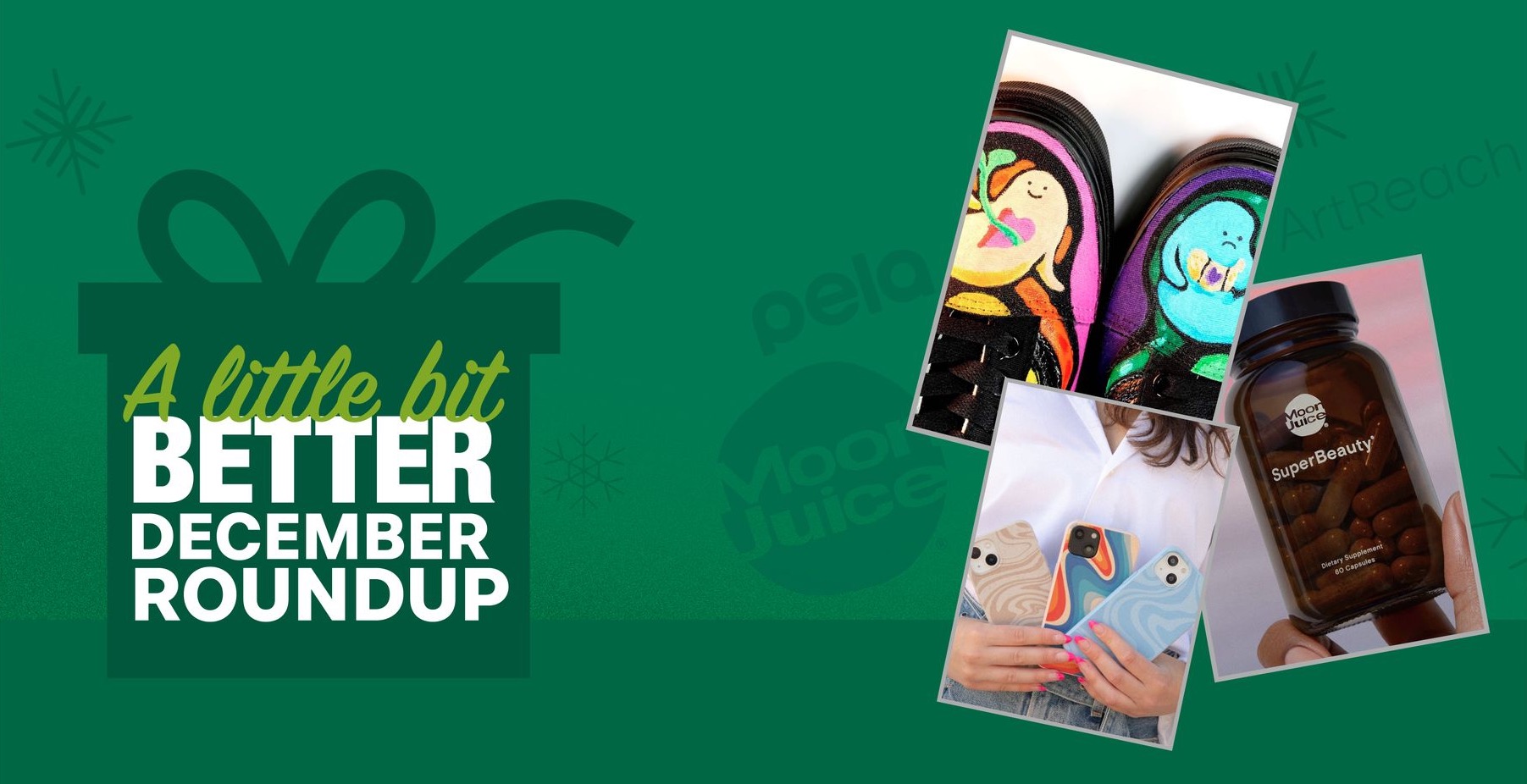 Turns out, you don't have to jingle all the way — you've just got to do your part. Let these five companies' inspiring initiatives from sustainability to smarts fill you with seasonal cheer and make your holidays a #littlebitbetter than they already are.

Moon Juice
If we had to imagine life on the moon, we'd picture it calm, cool, and collected: which is exactly the mission of Moon Juice, a supplement and skincare brand designed to nourish the calm within. Their products are all made from clinically studied, 100% traceable, bioavailable, and potently dosed ingredients. Find things like adaptogens and mushrooms packed in their skincare and vitamin lines. Not only do their supplements increase feelings of calmness and general wellbeing, but you can also remain at ease before you even try them due to their serious visibility of traceable ingredients. Read up on everything A-Z from Acerola Cherry to Chelated Zinc, which Moon Juice products you'll find them in, and how much of these natural ingredients you'll get in each product.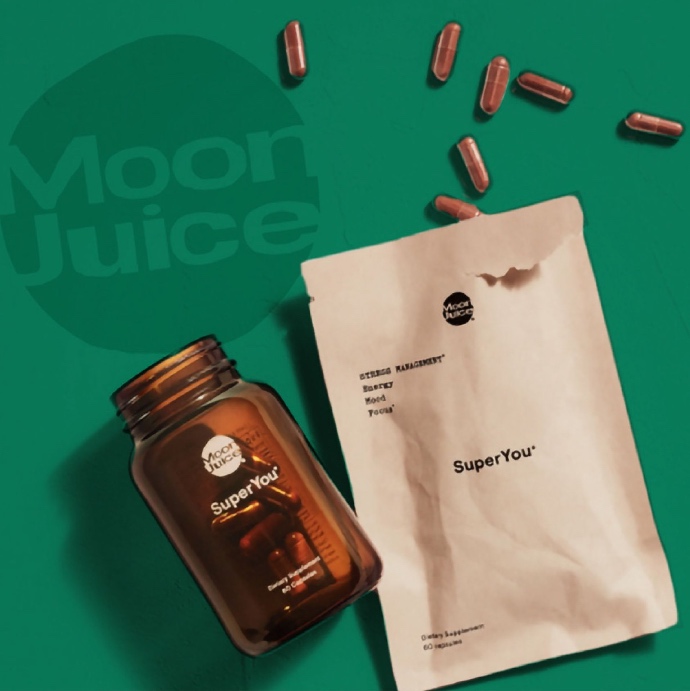 Sustainable Packaging: Moon Juice's glass packaging is entirely recyclable and reusable with protective outer cartons and shipping boxes. Additionally, they offer a simple refill program on your vitamins or skincare delivered in a 100% biodegradable pouch. Most recently, they replaced their original glass bottles with a new version that uses Beyond Green Lids, which break down in compost after a year.

D
​Art Reach San Diego
The arts play a key role in development, motor skills, and teamwork – and more than 80% of U.S. schools have gotten funding cuts to their beloved art programs. Art Reach San Diego holds free in-class art programs and charity auctions to ignite youth creativity through visual arts expression and community connection. Their one-of-a-kind mural program brings kids together and sends them to schools and community centers to create large collaborative works that represent their vision. Their programs all foster a sense of community and creativity as they continue to inspire young minds!
 Kicks for a Cause: Their latest auction offered Vans that had been transformed into custom, wearable works of art! Local artists painted a variety of styles and sizes, and every bid supported their free visual arts education at schools and community centers.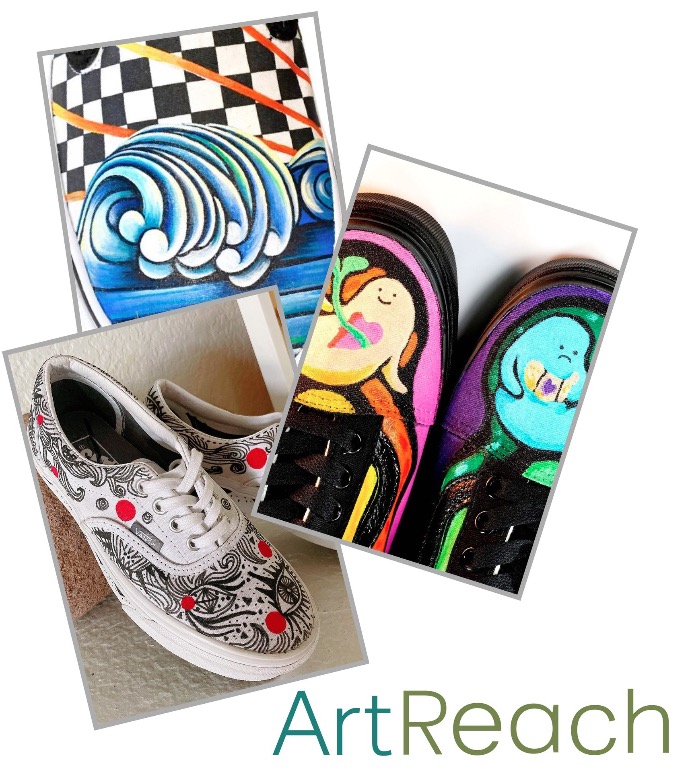 Slices of Citrus
With a zest for all things sustainability and nature preservation, Slices of Citrus quite literally preserves nature by creating real fruit and vegetable jewelry for anyone to enjoy. Each unique piece is preserved with an eco-friendly resin! Spruce up your outfit with a mushroom necklace or cashew earrings, and viola: you now have the perfect conversation piece. Slices of Citrus aims to inspire others to live a more sustainable lifestyle, and they continue to give back by donating a 1% of proceeds towards different environmental groups and social justice organizations each year.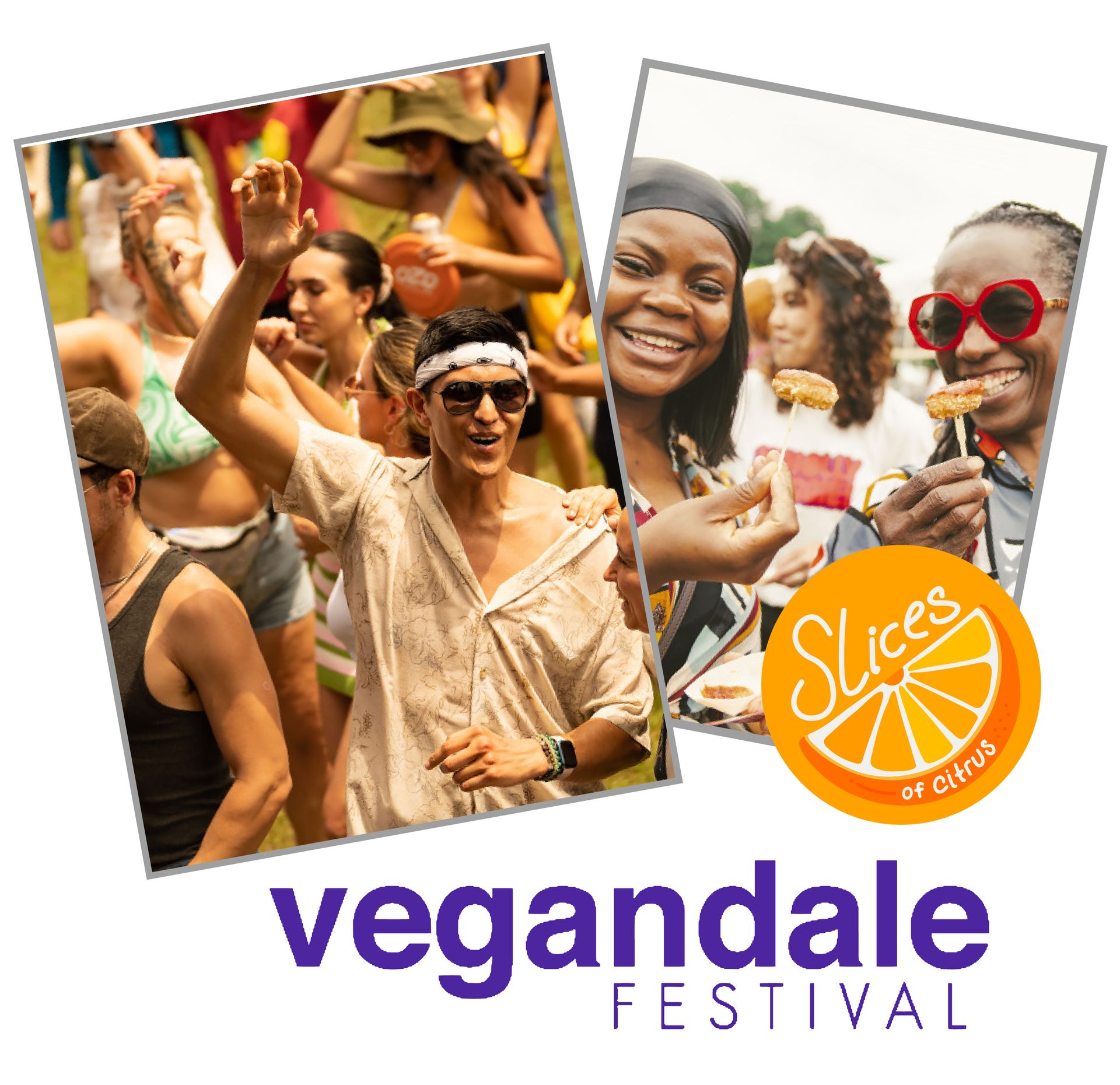 What They're Up To: They will be joining Vegandale again this year, attending their Vegan Festival showcasing the best Vegan companies from all around the world. Catch Slices of Citrus in New York, Los Angeles, Miami, and Chicago – orange you glad you'll have a chance to say hello?!

Pela Cases
When you replace your phone, replacing the phone case is just a part of the upgrade. Over a billion phone cases are sold each year, and more often they can't be properly recycled. Pela Phone Cases is on a mission to alleviate the problem by creating quality phone cases that use 30% less carbon emissions and 80% less waste. Pela Case sells everything from unique designs to solid bold colors, and their cases are 100% biodegradable and made from compostable materials derived from renewable sources.
Ready for more? Follow us on social for more inspiration on making the world just a #littlebitbetter! 
Tag us, email us, or DM us with a story of your own—you could be featured!