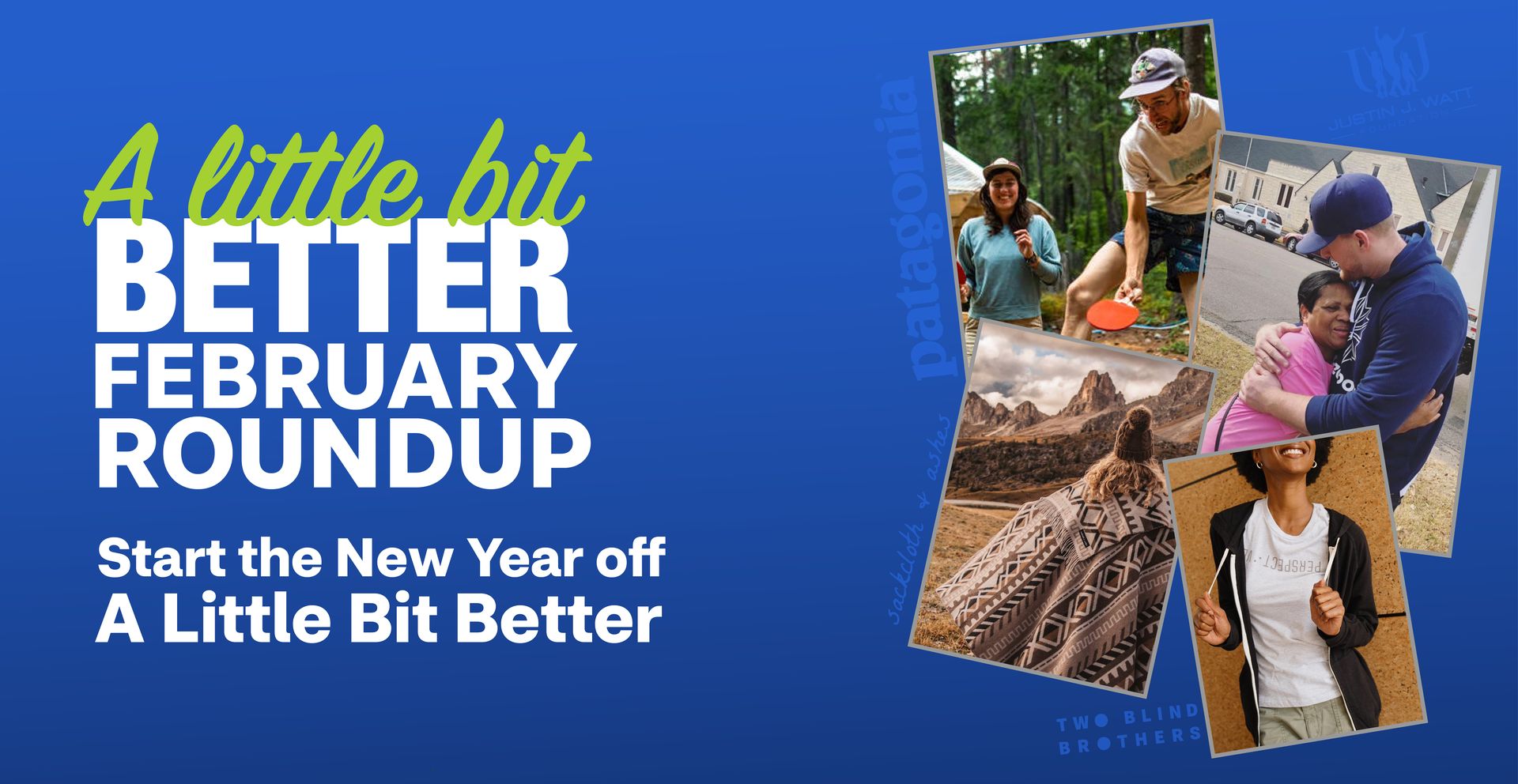 Still looking for a New Year's Resolution? It's never too late - draw inspiration with a round-up of four companies going above and beyond to make our world a #littlebitbetter. Start your new year off on the right foot and make it a little bit greener, smarter, or generous.

Patagonia is one of the world's best-known outdoor brands, selling everything under the sun for virtually anything under the sun. They're the first to admit the inescapable environmental impact that comes with creating clothing, and they're constantly coming up with new processes and programs to lessen their environmental impact. One of their most notable programs is the Worn Wear program, designed to extend the life of their already long-lasting products. By trading in your well-loved Patagonia clothing, you receive a credit toward a future purchase. When someone buys your used garment, it extends the use by about two years on average. That's a whole lot of saved production resources!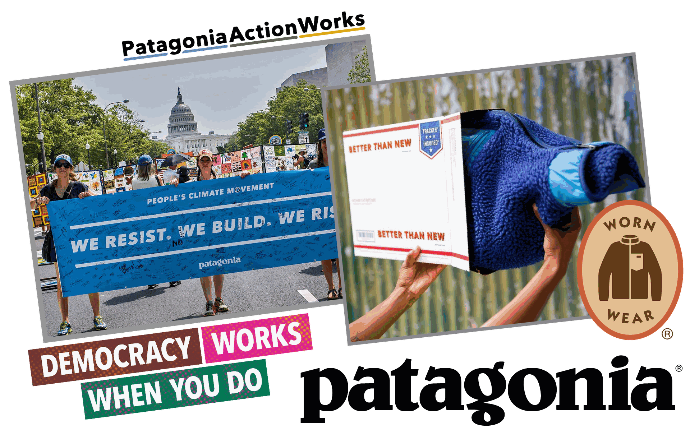 What they're up to
Patagonia is recognizing the power of the polls—and of course, the people. Patagonia worked towards gathering workers and resources for the 2022 November midterm elections, linking anyone who lands on their activism page to a polling volunteer page through Power the Polls, where over 70,000 people stepped up to volunteer polling places in 2020. They've also listed additional ways for the public to encourage voting and registration to give power to other upcoming generations.

Your favorite shirt wouldn't be your favorite shirt without being the most comfortable one you own. Two Blind Brothers is on a mission to create the most comfortable clothing around, with a unique hope of being a clothing brand based on touch. Created by, you guessed it, two blind brothers, Bradford and Bryan Manning. They were diagnosed with Stargardt's disease, which decreases your center vision over time, making it difficult to make out faces and small print. 100% of their proceeds go to nonprofits like Foundation Fighting Blindness who are working to help find a cure for blindness. The items are made in part by workers from organizations like For The Blind, a group in North Carolina that finds work for blind and low-vision workers.
 What's new
The company ran a fun "shop blind" online event from September 15th through October 13th of last year, with the promise that you'd love what you'd receive, and if not – send it back! There were four tier options to choose from: the higher you buy, the better the surprise. The suspense is still killing us!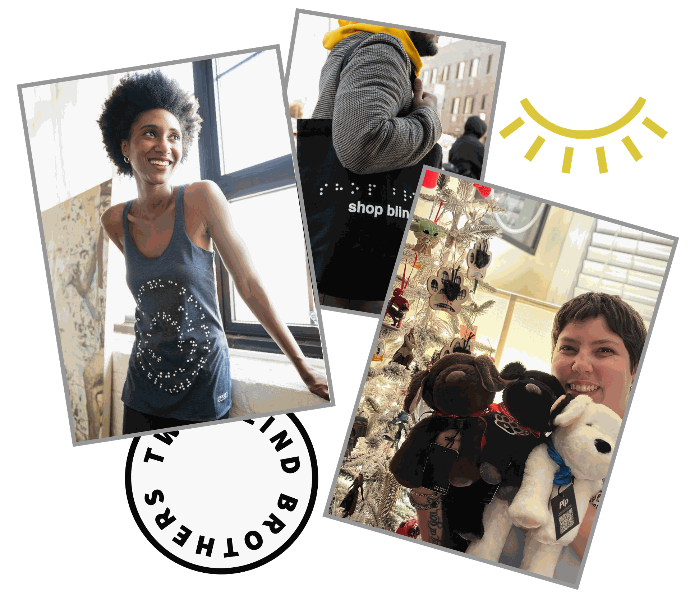 In the name of sustainability, stay warm! Sackcloth & Ashes creates eco-conscious blankets made of 95% recycled materials and produced in a water-free, dye-free, and chemical-free process to create the softest, highest-quality blanket you could find. Founder Bob Dalton's mother was living on the streets in 2013, and he has felt the pull to help the unhoused community ever since. When he called around to ask what they needed, he continued to get the same response: blankets. Their donations are simple: they will donate one blanket to a homeless shelter for each one purchased. Shop sustainably and feel good about it: get a blanket, give a blanket.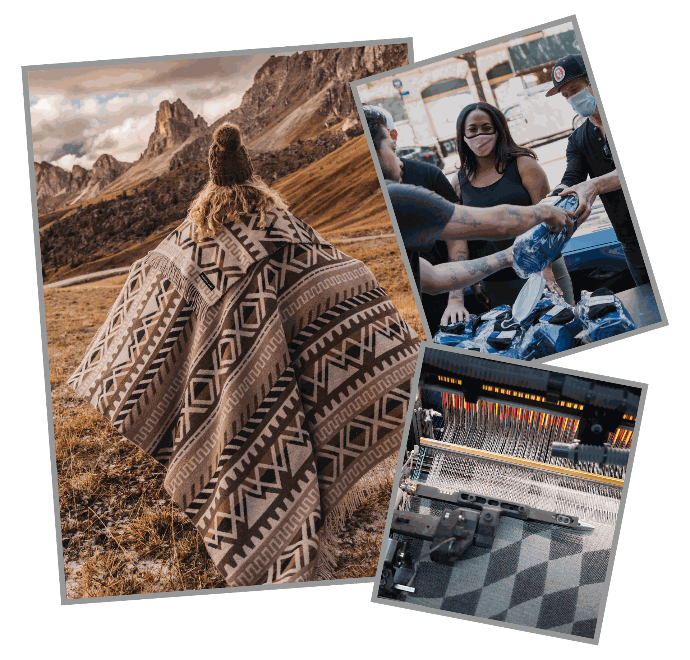 Help them reach their goals
The company is on a mission to donate one million blankets to homeless shelters by the year 2024 on their ten-year anniversary, June 1st. You can play a part in achieving that goal! Treat yourself and transform into a new bundle of joy and a blanket will automatically be given to your local shelter.
Start 'em young; you never know what they'll become. Run by NFL Cardinals' defensive end Justin J Watt, the Justin J Watt Foundation is known for providing after-school opportunities to middle school-aged children to get them involved in athletics from a young age. In addition to learning the importance of hard work and teamwork, the program helps give kids a safe, supervised space after school. So far, the foundation has donated over six million dollars to after-school programs for youth in grades six through eight, and that number will continue to grow for years to come with the help of donations and sponsors.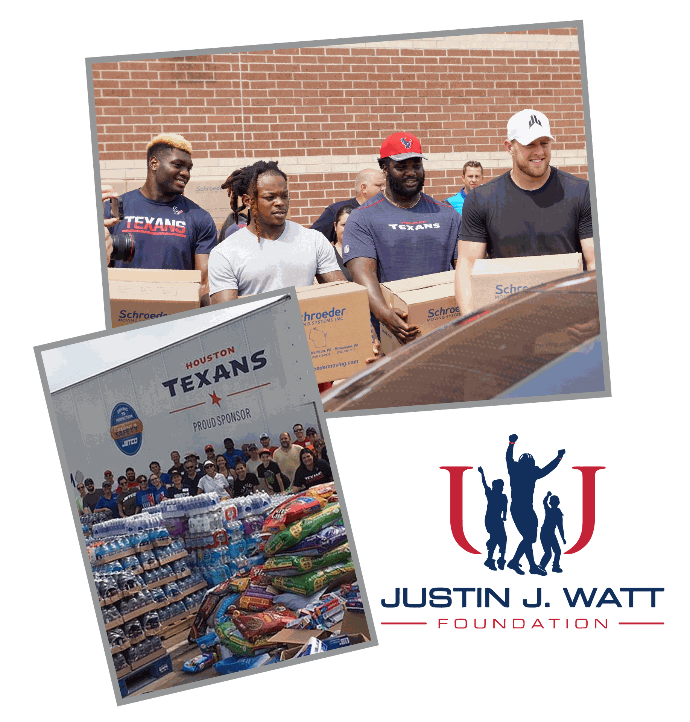 What they're up to
In August 27th of 2021, JJ Watt set a goal of fundraising $200,000 to go toward Hurricane Harvey relief. To his much-appreciated surprise, the Foundation raised over $37 million in the next three weeks. That money has gone towards the clean up, repair and rebuilding of over 600 homes, providing 26 million meals donated to those affected, giving medicine distributed to over 100,000 patients, and more.
Ready for more?
Now that you're properly inspired, what #littlebitbetter actions will you be adding to your New Year's resolution?
Tag us, email us, or DM us what you're achieving in 2023!