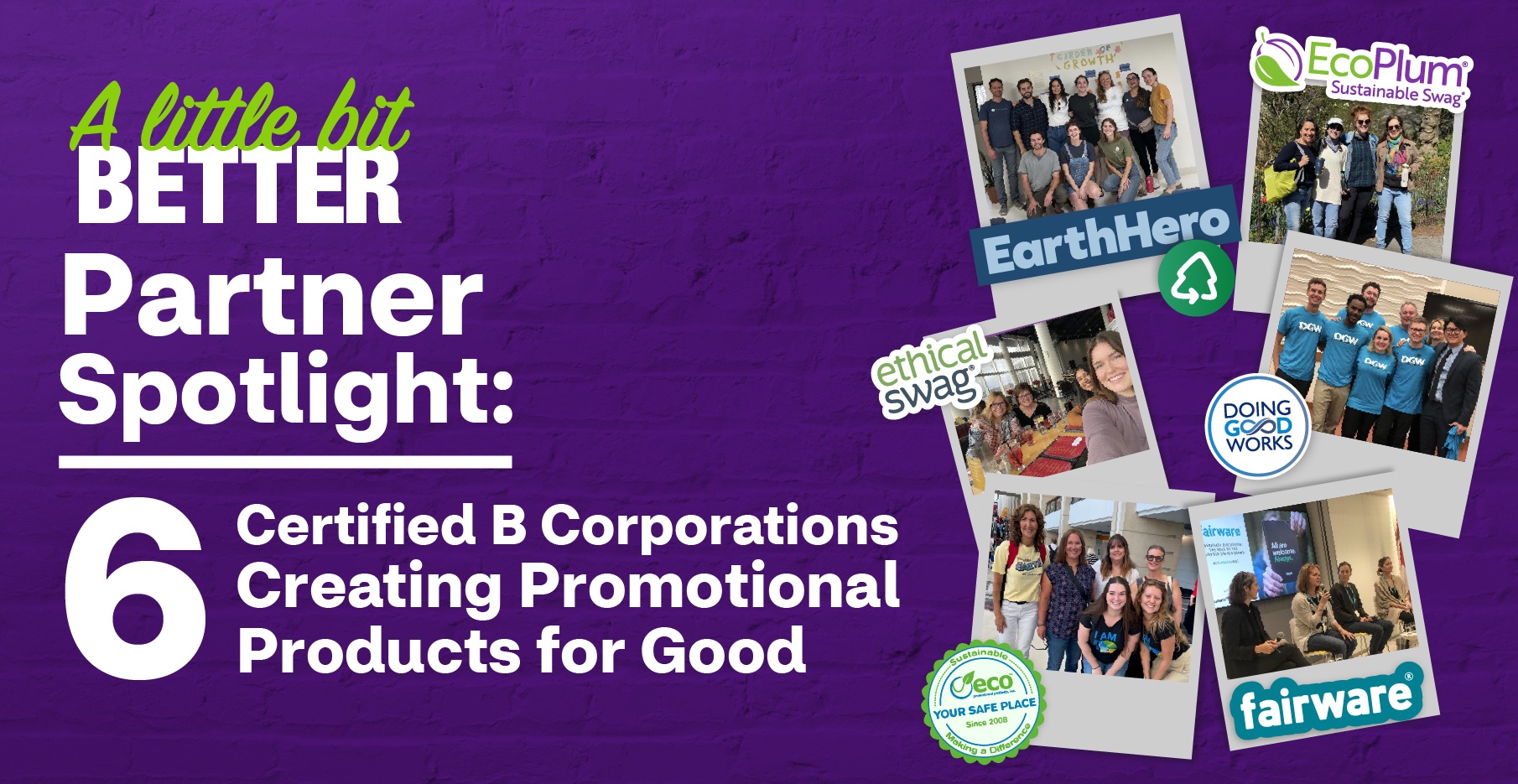 Think about what it takes to make your business a little bit better. It's going above and beyond what's expected of business as usual: using recyclable or biodegradable materials, giving back to the world, or making a difference in the world socially. Now, take that and throw in consistency and higher performance standards: that's what it takes to earn your company a B Corp certification.
ChicoBag has proudly been a Certified B Corp company since 2013, and we're proud to have partnered with like-minded companies who share the same people and planet-friendly values. Below, we dive into a few of our fellow earth-conscious companies working to create sustainable promotional products all with the goal of making our world a #littlebitbetter.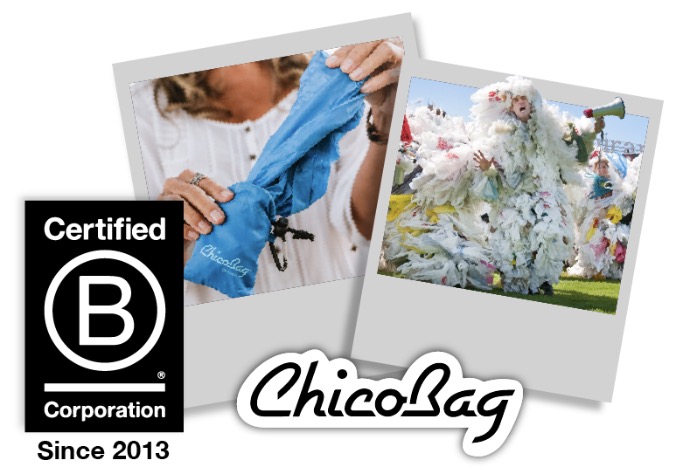 Changing the game of consumerism is EarthHero, a company sourcing thousands of sustainable products, all assessed by what they call their 5-Pillar Sourcing Methodology.
Any new product must meet extremely high standards when it comes to: 
Materials and ingredients used, 
Company responsibility, 
Ownership and representation (highlighting those previously underrepresented), 
Packaging and end of life, and 
Giving back. 
Each pillar makes up what EarthHero considers to be the most important values in a company, so you can rest assured everything on their storefront likely passes any of your tests as well. You can even shop sorted by company values on their site! They've been Certified B Corp since 2019 for doing things a #littlebitmoresustainable in the world of retail.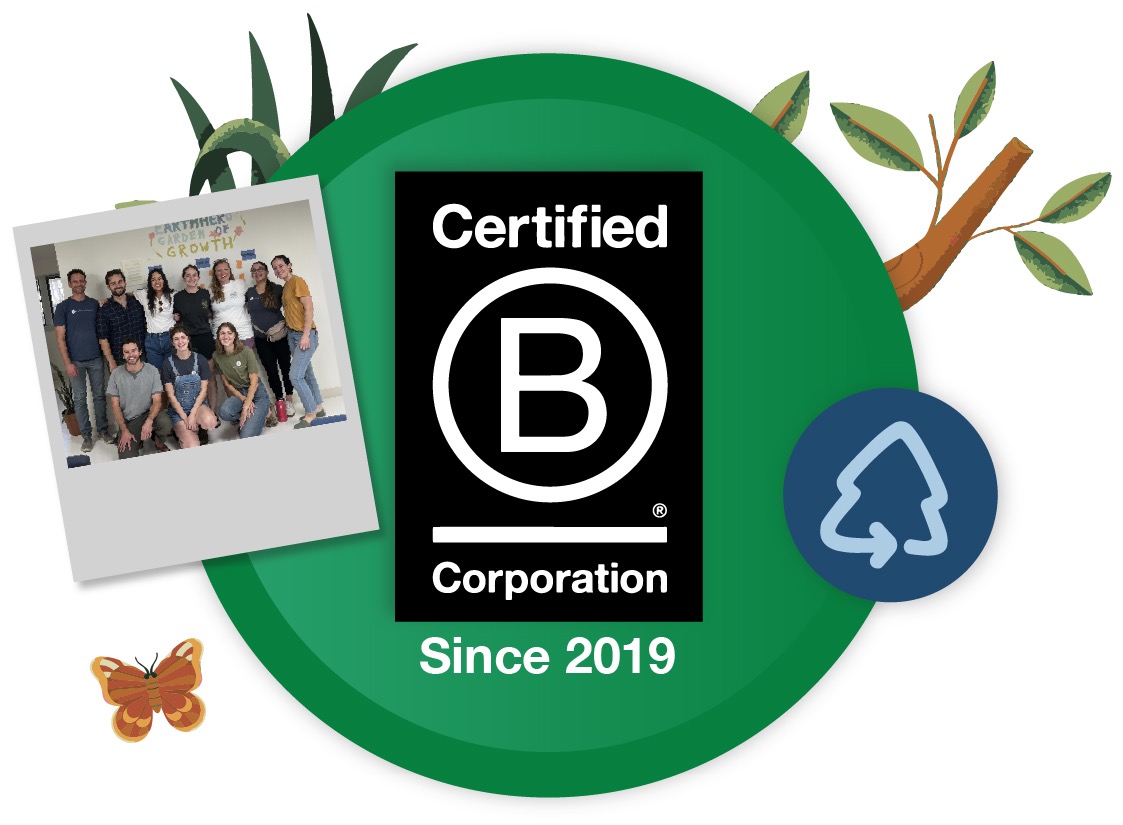 EcoPlum beliefs are simple: you shouldn't have to choose between sustainability and style. They help the two meet seamlessly by helping buyers to make responsible choices for their branded gifts. EcoPlum believes your marketing and products are a reflection of your brand values. They work to ensure there's transparency in everything they're personalizing, which for them are planet-friendly products that reduce plastic in our landfills and oceans. EcoPlum was B Corp Certified since 2022, and carries products that are USDA organic, fair trade, biodegradable, renewable, recycled, reusable, handcrafted, Made-in-the-USA, third-party certified, women/minority-owned, socially conscious, and made by other B Corps. Their strategy for business and customers is people, planet, and profit.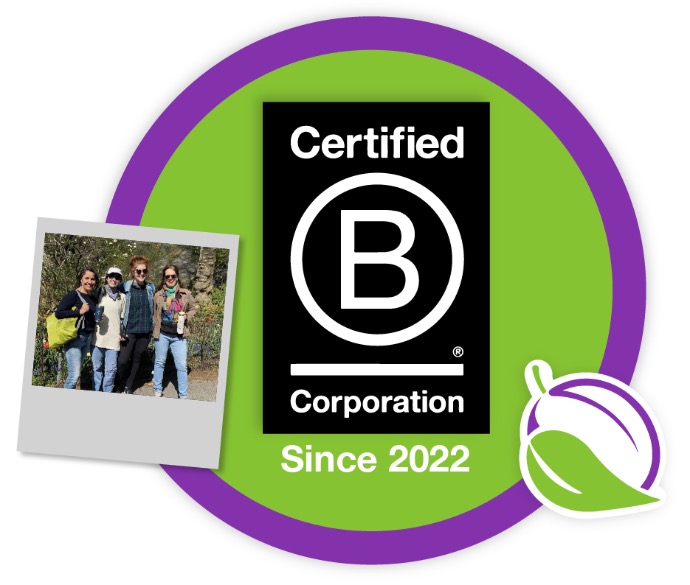 Where promo products go to celebrate: it's Eco Promotional Products. Known as the safe place for environmentally and socially responsible promotional gear, Eco Promotional Products' number one goal is to reduce waste and preserve the Earth's non-renewable resources. They've been Certified B Corp since 2016, heavily emphasizing humanely-made products that put the workers at the forefront. If you think all of that's a #littlebitmoresustainable, wait 'til you hear this: for every invoiced order they get, they'll even plant a tree in the name of the company or individual who placed the order!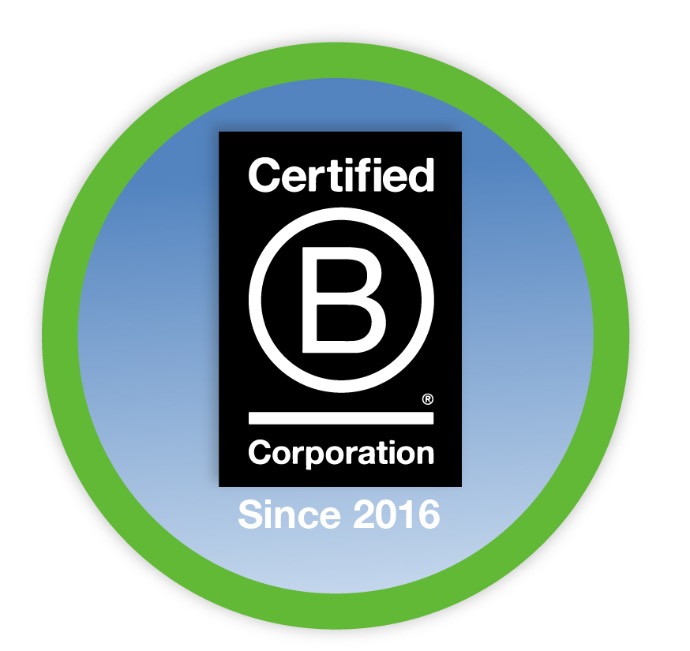 On a mission to improve lives and connect communities, Doing Good Works is a full-service print, packaging, and promotional merchandiser. In addition to working with and marketing for companies that matter, they work with a model of 10% of profits funding programs for foster youth, 20% of employee hours being encouraged for volunteering in the community, and 30% of their employees have been personally impacted by foster care. In 2022 alone, they raised almost $950,000 in the name of providing essential resources, support, and opportunities for those affected by the foster care system, impacting 752 people and providing 38 new jobs for youth. They've been doing things a #littlebitbetter since they went into business in 2015 and became B Corp certified in 2020.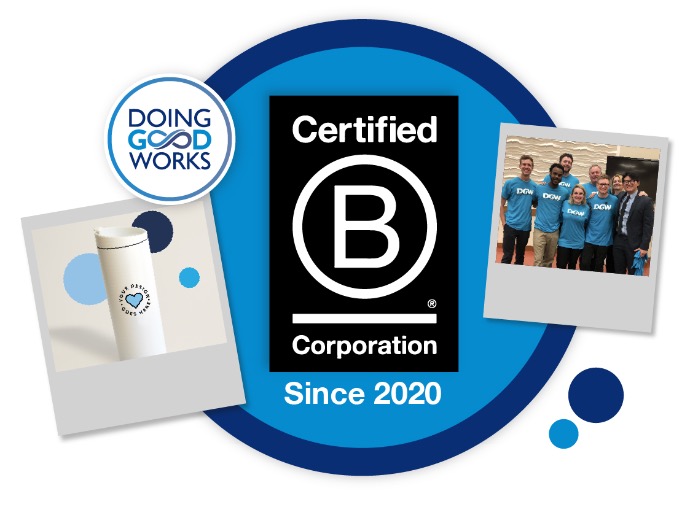 Fairware provides full-service, sustainable, and ethically sourced products while consistently striving to do things a #littlebitbetter. They handle everything from sourcing to personalization and marketing for their clients. They strongly commit to aligning your promotional products with your values, and their supplier code of conduct guides their product selection, so you can trust the products you put your brand on to amplify your values and message. They've been B Corp certified since 2010 and work with big-name companies like Patagonia, Nature's Path, and AVEDA!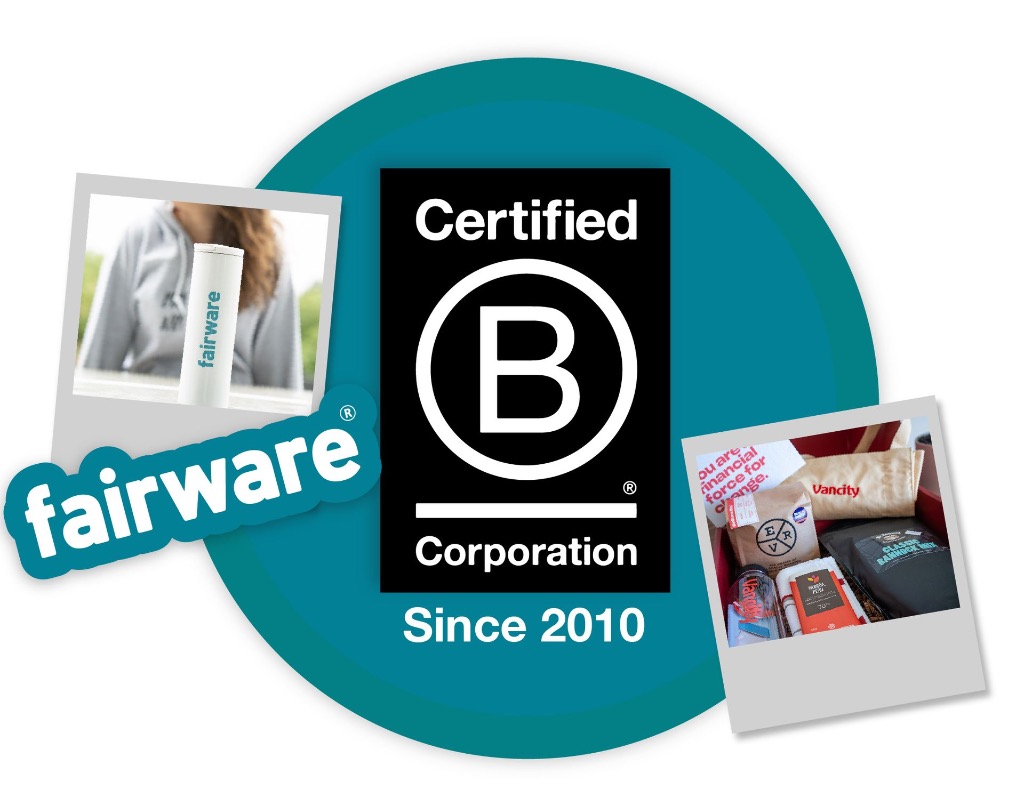 Exactly what its name implies, Ethical Swag provides handpicked, ethically-sourced promotional products, partnering only with companies that pass their strict guidelines. They heavily vet their partners for social compliance, ethical issues, product safety and security, and supply chain security. When it comes to the products, they ensure everything is a #littlebitmoresustainable in some way—organic, biodegradable, recycled, etc. They're committed to making sure your brand is recognized for all of the right reasons and having been Certified B Corp themselves since 2020, they believe it's not what you say that matters - it's what you do!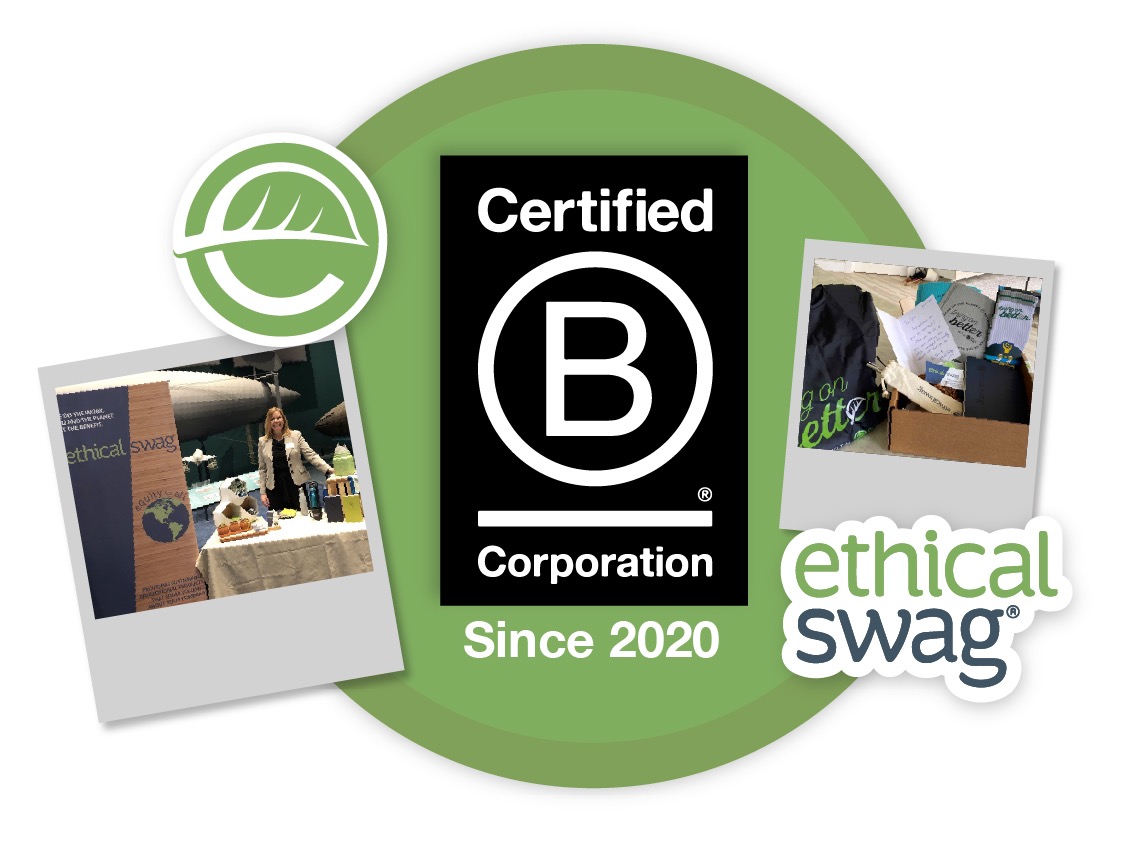 We are to happy to make an introduction to one of our preferred distributors.
When you reach out you can expect…
Great service 
Fast turnaround times 
Low Minimums 
Trusted B Corp Partner